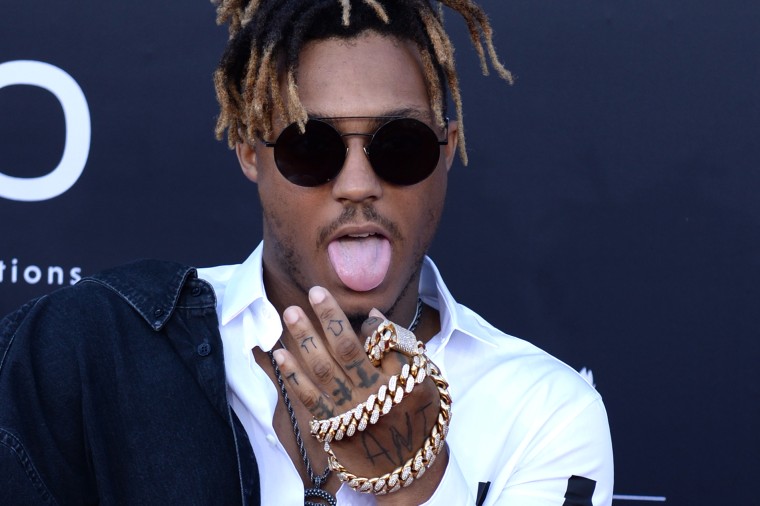 Juice WRLD's estate is considering putting together a posthumous album, pulling from the thousands of unreleased songs he recorded before his death. TMZ reported Tuesday that the late Chicago rapper "had about 2,000 unreleased tracks" when he died from a fatal drug overdose in December, and an album release is one of "several ideas" reportedly being considered by Juice WRLD's estate.
Last week, Juice WRLD's team indicated that new music was on the way: "We plan to honor Juice's talents, his spirit, and the love he felt for his fans by sharing unreleased music and other projects that he was passionately in the process of developing." The letter also mentions a "public tribute" to take place in Chicago in the future.
The Cook County Medical Examiner determined Juice WRLD's death was caused by an overdose of oxycodone and codeine. The 21-year-old rapper's private plane was stopped by police at a Chicago police, and it is believed the rapper ingested several Percocet pills to conceal them from authorities.