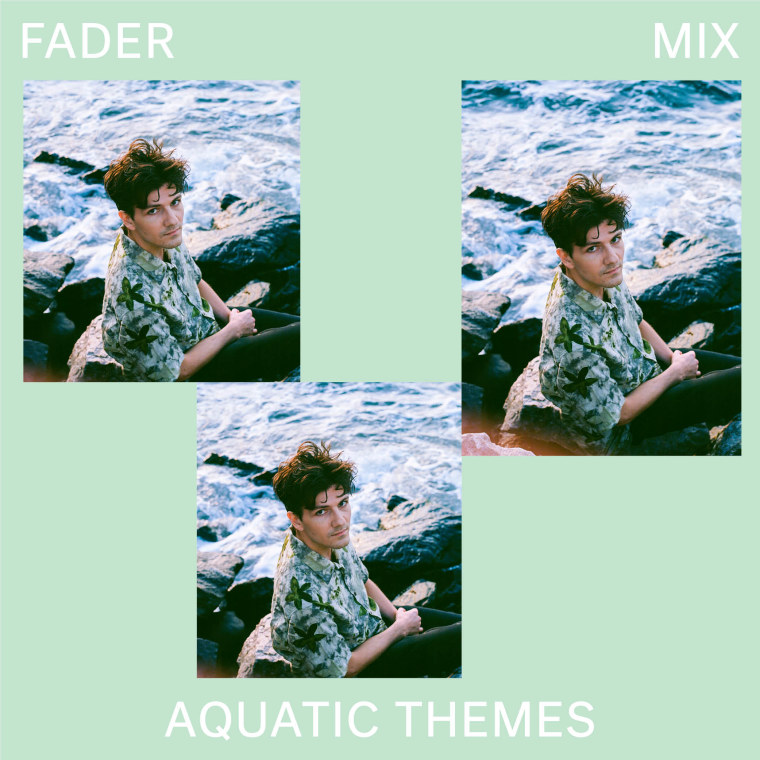 The longstanding FADER Mix series presents new, exclusive DJ mixes from our favorite artists and producers.
As Aquatic Themes, Brooklyn DJ Devin Black specializes in just that — finessing the murkiest of subaqueous sounds and converting them into dancefloor catharsis. His latest mix, premiering here today on The FADER, keeps that initial intention at the forefront and punctuates it with the crispest hi-hats. There's also some Kraftwerk, some Romanian minimal house, and even a snippet of Sylvia Plath's poem "Lady Lazarus" thrown in there for good measure.
"What do you do when the Wide Bass hits?" Black asked, in an email to The FADER. "Do you go and hide in the bathroom, whispering into the phone, 'mom — come pick me up — this party is scary?' No. You park yourself in front of the speaker (earplugs in of course), lock in, and breathe the fog. One seltzer, with crushed ice, please."
Stream Aquatic Themes' FADER Mix in its entirety below, and then be sure to catch his set with Devoye, Yibing, and Downloadable Content at Mood Ring this Wednesday (February 5).
Tracklist:
Pete Lazonby - "Song Without Words"
Maurizio - "M05A"
Petre Inspirescu - "La Créme Bonjour"
Da Rebels - "House Nation Under A Groove (DJ T.'s Edit)"
Ricardo Villalobos - "Farenzer House"
Kraftwerk - "Homecomputer"
Unknown Artist - "INHERE 003 A"
Roger Gerressen - "Put That Record On"
Jeroen Search - "Optical Mask"
Prince of Denmark - "Mentalbeam"
Traumprinz - "Lady Lazerus"
Fengda Carissa - "Kale Juice"
Move D - "Like I Was King (Black Label Mix)"
Unknown Artist - "ODE #FFFF00 B"
Maurizio - "M05B"
Cumsecade - "Sunt"
Venda - "Swept Away By The Stream Of Time"
Halo Varga ft Cess - "Drift Away"
Archie Hamilton - "The Message"
Thomas Melchior - "Feel Sensual"
Pandilla - "Triangulum Australe"
Micawber - "Shinkansen"
Luc Ringeisen - "Infini (Funk E Remix)"
RQZ - "Let's Work"
Prince of Denmark - "Pulsierendes Leben"
Jeremy - "Sensitive Part II"
Renato Figoli - "Super Lemon Vapor"