Ian William Craig reflects on a complicated life on the emotive, ambient "Weight"
It's the first single from the Vancouver-based artist's forthcoming Red Sun Through Smoke.
Vancouver-based composer and singer-songwriter Ian William Craig has returned after a nearly two-year break with "Weight," another warped and reflective cut of ambient-leaning balladry. A multi-part epic that runs nearly seven minutes, "Weight" alternates spare and straightforwardly emotive segments of vocal and piano with buzzing, decaying synths and choral portions. The first single from his upcoming record Red Sun Through Smoke — out March 20 via FatCat's 130701 imprint — it's a distinctive showcase of the breadth of his sound.
In an email to The FADER, Craig said that the song was a reflection on his relationship with his late grandfather.
"Grampa had been afflicted with dementia for the last ten years or so of his life. Before this time, he also struggled with alcoholism, albeit in a functional way. As a result, our relationship before he began to fade was a difficult one: he was a traditional man and didn't take very kindly to some of my choices, and his opinions would be rather forcefully expressed. His traditional nature also meant that since I was the only son in the family, I was somehow responsible for carrying on a perceived legacy. I admit I was complicit in this too, being young and brash at the time. These things combined to foment a great deal of conflict. I bring this up because it was at his house that this record was made: he was living in a care facility at the time and my parents gifted me with two weeks in his empty condo to make a record in. Because life is an unpredictable thing, the day after I arrived, having trekked all my gear across the province and set everything up in the living room, they called at 7 in the morning to say that they were flying in too because Grampa had been moved to palliative care, his lungs filled with fluid as a result of the smoke. He held on for a week or so before passing away, drifting in and out of memories both true and false with people who may or may not have been present in his room at the time. My parents convinced me to keep recording. This meant the whole thing became a document of where we all found ourselves at that time, but this song specifically is a song for my grandfather made in his own home on his piano. To still find mutual love and respect there even after all that happened, and to see that a lot of what did go on was as a result of misshapen expressions of those feelings was humbling."
Listen to "Weight" at the top of the page and find Ian William Craig's upcoming tour dates below.
Ian William Craig on tour:
April 5 - Rewire festival, The Hague, NL
April 24 - Dampfzentrale, Bern, CH
April 25 - Intonal Festival, Malmo, SE
April 26 - Vega, Copenhagen, DK
April 27 - TAPE, Aarhus, DK
April 29 - The Sound House, Dublin, IE
April 30 - Glad Cafe, Glasgow, UK
May 1 - EartH Kitchen, London, UK
May 3 - TBC, Ventspils, LV
May 5 - Temppeliaukio Church, Helsinki, FI
May 8 - Sound & Visions Philharmonie de Paris, Paris, FR - (w/ Kaitlyn Aurelia Smith)
Red Sun Through Smoke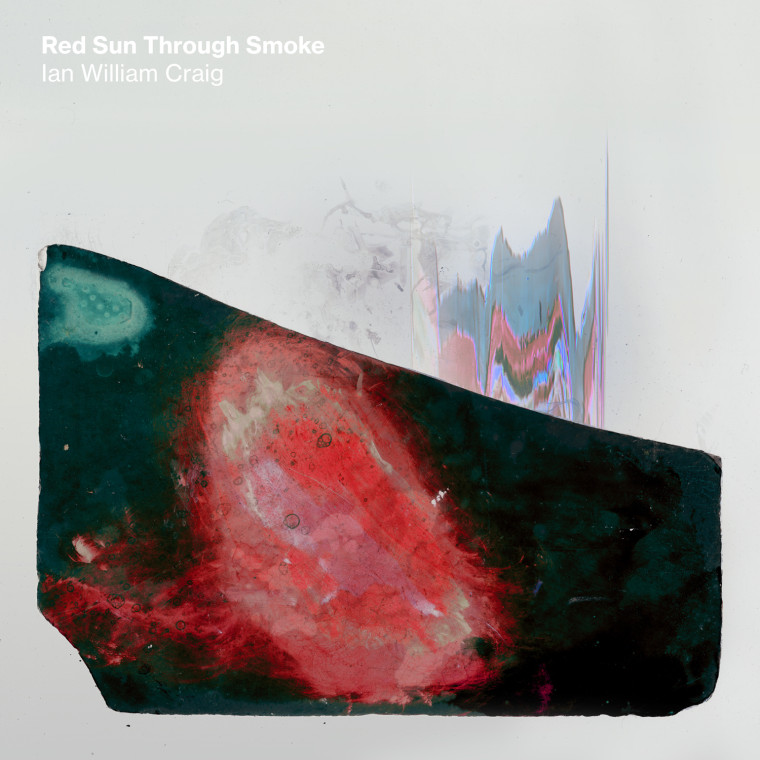 1. Random
2. The Smokefallen
3. Weight
4. Comma
5. Condx QRN
6. Mountains Astray
7. Take
8. Last of the Lantern Oil
9. Supper
10. Far and then Farther
11. Open Like a Loss
12. Stories