Tom Misch and Yussef Dayes are great examples of the width and breadth of the ever-booming U.K. jazz scene. Dayes is a boundary-pushing drummer known for work with his brothers in United Vibrations and as one half of Yussef Kamaal. Misch, meanwhile, leans in a more pop direction, with his compositions lending his style to collaborations with Loyle Carner, GoldLink, and De La Soul.
There was no obvious path for the pair to pursue when they got together to record their collaborative album, which explains why they called it What Kinda Music?. The title track is out today and sits somewhere in the middle of what makes both artists great. A spooky, sci-fi-esque loop acts as the framework for a bass-heavy beat over which Misch opens up about his demons, going deeper into his emotions than his usual, breezy style.
Speaking about this fruitful middle ground from which the pair operates, Misch said: "Yussef comes from a more experimental background, and he has a lot of loose, crazy ideas. I know how to write a catchy melody, but with interesting chords and I have a good understanding of popular song forms, so I think I streamlined those ideas and made them accessible."
The full What Kinda Music album is out on April 24 via Blue Note/Caroline. The album will feature contributions from Freddie Gibbs, Rocco Palladino, and Kaidi Akinnibi. Check out all the details below.
Tom Misch & Yussef Dayes - What Kinda Music?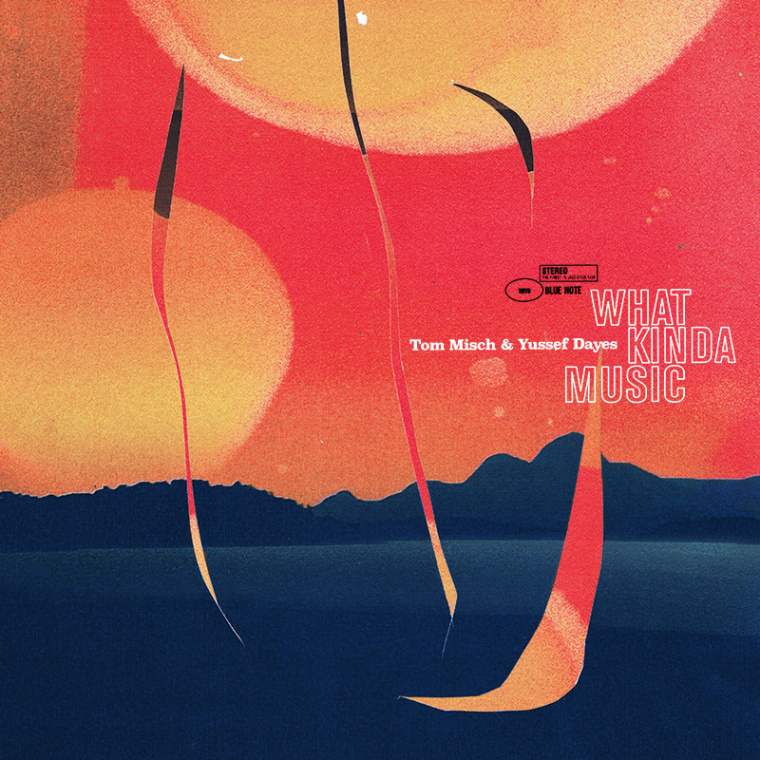 1. What Kinda Music
2. Festival
3. Nightrider (feat. Freddie Gibbs)
4. Tidal Wave
5. Sensational
6. The Real
7. Lift Off (feat Rocco Palladino)
8. I Did it For You
9. Last 100
10. Kyiv
11. Julie Mangos
12. Storm Before the Calm (feat Kaidi Akinnibi)