The greatest gift I received last Christmas was a carefully choreographed, expertly executed routine by Fresh X Reckless delivered to my feed. Comprised of Travon "T-Daddie" Mitchell (18), David "Deelo" Rayford (19), Jamel "Junyah" Joseph (20), and Terron "TEE" Champagne (21), the quartet are more than just a blip on the Explore page on Instagram — they're uplifting, independent, and everything a boyband should be in the 21st century.
Deelo and T-Daddie met on the east of New Orleans at Kipp Believe College Prep and formed The Tainerz, Junyah and TEE met in the city's west through the drum line at L.W. Higgins High School and formed their own group called Famous Teens. It wasn't long before their shared manager pushed them together to form the supergroup Fresh X Reckless, and they soon started gracing IG feeds with perfectly choreographed videos: adverts pitching themselves for prom dates, behind-the-scenes videos from video shoots with Juvenile, and high-sheen promo clips with slick dance routines.
They have one official single out on major streaming platforms — the aptly titled "Drippin So Hard" a dreamy take on New Orleans bounce, perfect for the last dance at prom — but have been featured on more songs on YouTube. The FADER took time to speak with the inspirational group to see what their inspiration for their viral videos is, the vibe in their home city, and if TEE will ever complete his backflip.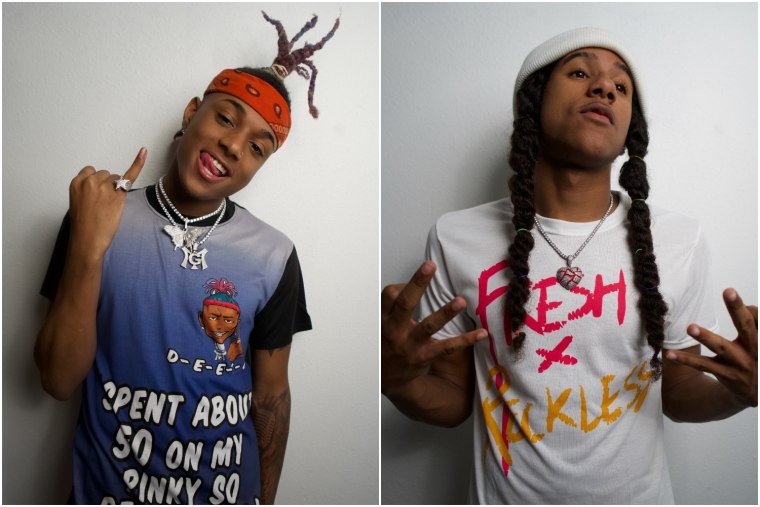 What was the first interaction between Deelo and T-Daddie like at school?
T-Daddie: Me and Deelo took the same bus home after school and talked about music together and linked up and started recording songs.
How about Junyah and TEE?
Junyah: The first time me and Tee met was in band class and we was talking about how we think we gonna pass math class because they didn't have any girls in there that knew how to do math that good. We said that because you know women usually know more about math than men sometimes.
TEE : The crazy thing is after I met him I found out my dad and his dad was cool in high school too. That's crazy!

How did Deelo and T-Daddie meet Junya and TEE? What was that first day of meeting and hanging out together like?
Deelo: We met at a video shoot with our now operations manager Damian for RichInSpirit Productions. And it went up from there.
TEE: Yeah we all got called to shoot a dance video and from there we created explosions!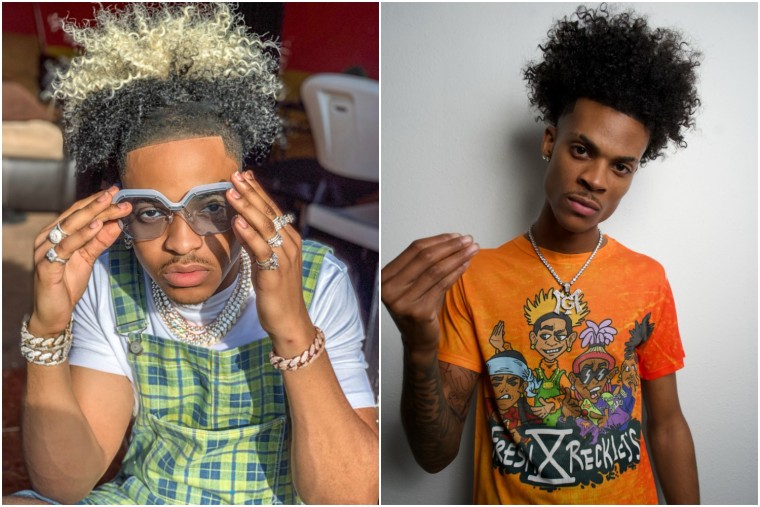 In an age where there are fewer boybands and R&B groups who dance as well as sing or rap, why did you guys decide to do both?
Junyah: We thought it would be a great idea to bring it back, because we've been hearing a lot of people say, "Aw man I wish music was like the old days when they used to give full performances instead of nowadays they just walk around and barely even move during their shows!" So we was like, "Let's stick with this sing, rapping, and dancing in our career because this is what's gonna stand us out in this generation to be different from all these other rappers in the game!"

Who choreographs the dances? Who comes up with concepts for the videos?
Junyah: Our good buddy RichinSpirit comes up with our choreography for our dances sometimes and we'll pitch in as a group if we have an idea and we'll go from there. We, as a group, come up with how we do our videos by just thinking outside the box on what hasn't been done by a group, which was hard for us to figure out because back in the day dance groups did not have social media. So it took us a little minute to figure out on what to do and we just figured it out by staying prayed up, asking God for knowledge and that's what he gave us: these ideas on how to go viral especially in this generation as a group!

What is the songwriting process like for you guys?
Junyah: Usually whenever we write a song we wanna make it as relatable as possible, and to stick to the subject!
TEE: I just walk in the booth and tell the producer press record and walk out with a home run!

Each member has a distinct personality and character trait to them [T-Daddie doesn't speak much, Deelo sings about his pinky ring, Junyah talks really fast, TEE never does a flip]. How and why did you guys come up with these?
Deelo : It actually came natural. The video is how we really act in real life. TEE really didn't wanna do the flip at the time.
Junyah: The content for our videos are not things we came up with. These are our personalities everyday. I always did talk fast. TEE always being lazy about something. Deelo is always singing and T-Daddie is very quiet and chill. We just posted a video being ourselves and ironically people on social media like us for us. There's no acting involved. Ask anyone who knows us.
TEE: The reason behind me not flipping is because before the first viral video that hit over 8 million views I got into a car wreck and almost lost my life. The truck flipped about three times, so I really couldn't flip until my arm was fully healed!

Why is the table move your signature move?
T-Daddie: Not too many people can do it but when we do the table move it's epic in other people's eyes.
TEE: Maybe cause we drippin' so hard!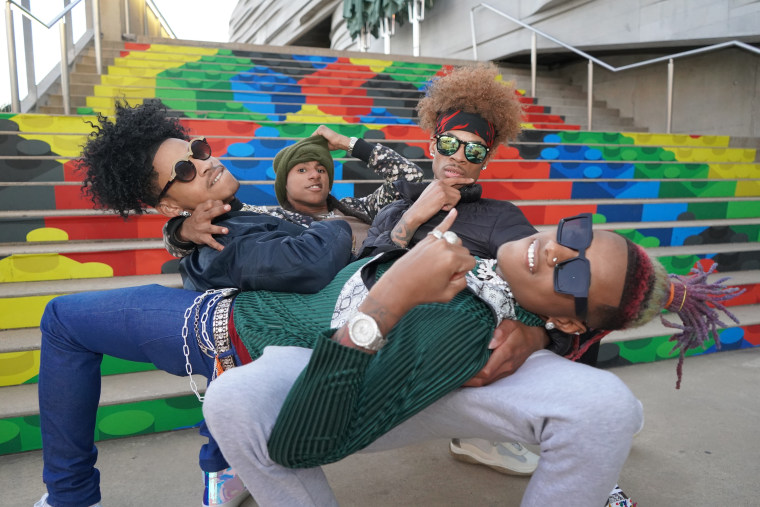 Will TEE ever do the backflip?
T-Daddie: Just keep up with us and we'll see.

In an age of social media dominating everyone's attention, what are your guys' attitudes and approach to it?
Deelo: Really just to not be afraid to be yourself.
Junyah: Our attitudes and approach to it is that we are the hottest group coming out of the south since Hot Boys! And we have come to totally take over the music industry! With that being said the secret is ignoring the hate and embracing the positive.

What is your end goal with music and dancing?
Junyah: To show rappers and singers that it's okay to dance and add a lil more sauce to your performance.
T-Daddie: There is no ending with this music. I plan to have long-lasting music but I also wanna invest into other artists that wanna let the world hear what they can bring to the table. I also want a big statue of myself on the Eastside of New Orleans.