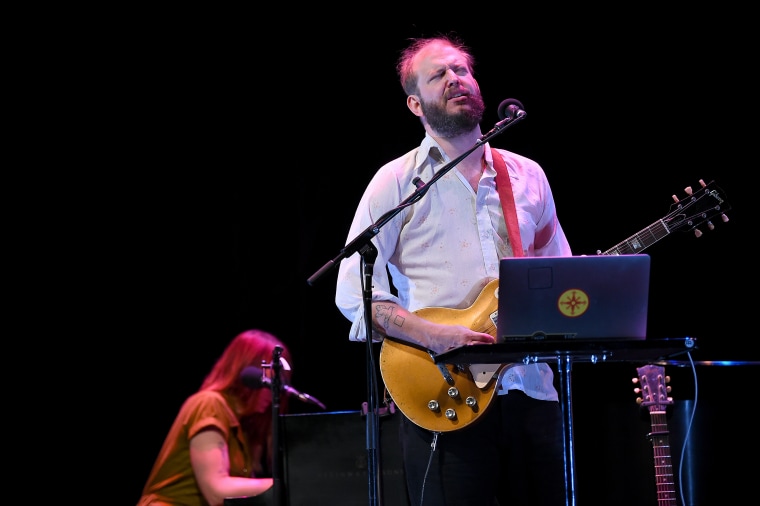 Bon Iver will play three shows in Wisconsin this October, and fans must pledge to vote in the November 2020 election to gain access to pre-sale tickets.
The shows will take place in the citires of La Crosse, Wausau, and Appleton, and were planned in partnership with 46 for 46, a campaign that seeks to defeat Donald Trump by "increasing civic action among musicians and fans through concerts and organizing." Wisconsin is a swing state that voted to elect Trump in 2016 — winning the state again this year is key to his reelection hopes.
In exchange for a pledge to vote in 2020, fans will be rewarded with an opportunity to purchase pre-sale tickets here on Wednesday, February 19 at 10 a.m. CST. Instructions on how to take the pledge will come closer to that time. General public tickets go on sale Friday, February 21.
"With these shows Bon Iver hopes to bring more fans into the political process, increase voter turnout and civic action to help elect a new President, and show the rest of the country that Wisconsin can still live up to its rich progressive history," a press release reads.
Check out Bon Iver's announcement below. In January, Bon Iver played free shows in Iowa in support of Senator Bernie Sanders for president.
Bon Iver 46 for 46 Shows
October 5 - La Crosse, WI - La Crosse Center - South Hall
October 7 - Wausau, WI - Grand Theater
October 8 - Appleton, WI - Fox Cities PAC