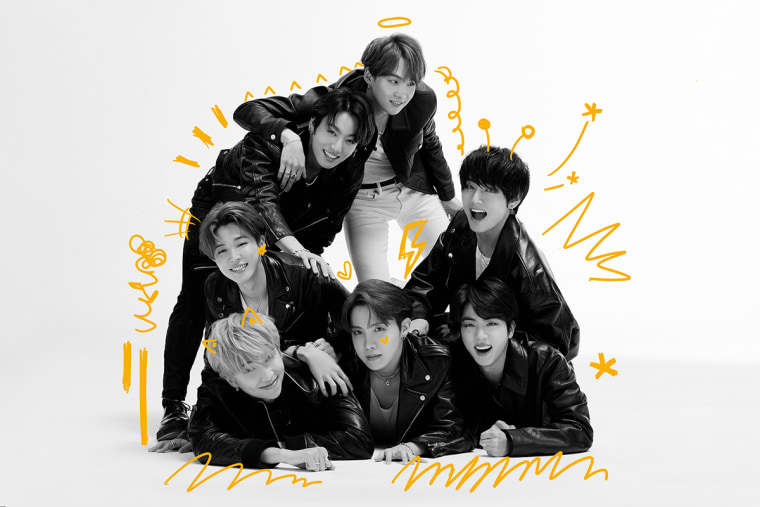 BTS have shared the tracklist for new album Map of the Soul: 7, which will be released on Friday, February 21.
The 20-track album includes lead single "On," plus the previously released "Interlude: Shadow," "Outro: Ego," and "Black Swan." Five songs on the album made up 2019's MAP OF THE SOUL : PERSONA, the other 15 are brand new. An additional version of "On" featuring Sia will also be part of the album's digital release. A press release states that the artists connected after BTS approached her and asked to collaborate.
After the tracklist was revealed on Sunday Troye Sivan announced on Twitter that he co-wrote "Louder Than Bombs."
Very happy to have co-written Louder Than Bombs on @BTS_twt'S album! 🤗 thanks for having me boyyssssss pic.twitter.com/IG1halBs9p

— troye (@troyesivan) February 16, 2020
Tracklist:
"Intro : Persona"
"Boy With Luv" (Feat. Halsey)
"Make It Right"
"Jamais Vu"
"Dionysus"
"Interlude : Shadow"
"Black Swan"
"Filter"
"My Time"
"Louder than bombs"
"ON"
"UGH!"
"00:00 (Zero O'Clock)"
"Inner Child"
"Friends"
"Moon"
"Respect"
"We are Bulletproof : the Eternal"
"Outro : Ego"
"ON" (Feat. Sia)
BTS will embark on a world tour following the release of Map Of The Soul: 7.