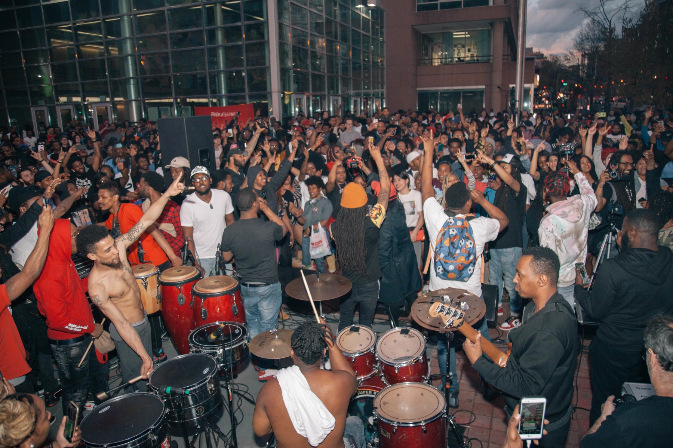 Muriel Bowser, the Mayor of Washington D.C., has signed into law a bill that makes go-go music the official music of the district. Bowser signed the bill on February 19 at an event at the city's Culture House venue. DJ Supa Dan played music and Backyard Band performed after the motion was passed.
Bowser spoke about the cultural significance of go-go to an audience of fans gathered for the occasion. "This is a musical genre that originated here, and we want to make sure it lives on for generations to come," she said.
#DCproud to officially have signed into law Go-Go as the OFFICIAL music of the District of Columbia. 🖊

Go-Go is the heartbeat of the District. Its rhythm gives life to our cultural soul.#DontMuteDC pic.twitter.com/QPVeUMRcqq

— Mayor Muriel Bowser (@MayorBowser) February 20, 2020
Go-go's place at the heart of D.C.'s culture has come under increased threat over the years as a younger, whiter population has moved in and changed the city's landscape. Protests were staged last year when a live go-go audio and video performance reseller was pressured to stop playing go-go from its outside speakers. You can read more about the role of go-go and the protests here.