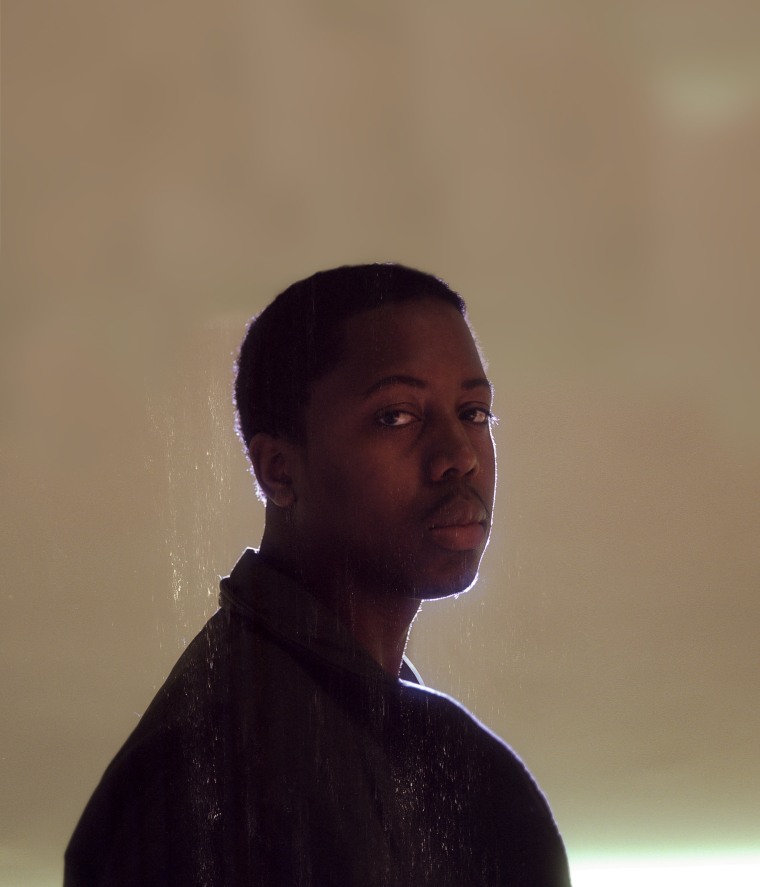 After a string of fascinating EPs, producer Moses Boyd has taken a bold step forward with his debut full-length project Dark Matter. With a MOBO Award already under his belt — for Best New Jazz Act as part of Binker and Moses in 2015 alongside saxophonist Binker Golding — Boyd freed his mind of what a "structurally sound" song should be and went back to experimenting on all levels for the 10-track project.
While the second-generation West Indian influence from his parents is noticeable in the rhythms, there are also hints of the heaviness that come from his interest in club music, and there's the excitement of hearing nontraditional samples in the percussion and melodies that Boyd designed. As he was working on the music for the Dunhill Fashion Week Show, The FADER spoke with Boyd about the creation of the album, his feelings on the current sociopolitical climate in the UK, and a drummer he would love to go heads up with.
How long had you been working on Dark Matter?
I'd say maybe about two years.
Was it on-and-off work?
It was a very relaxed two years, and then a very focused couple of months. I pretty much started working on it just before my last project Displaced Diaspora came out [in 2018]. Once a thing is done, I'm ready to start something else. I was just experimenting and really enjoying being able to make stuff for fun. Oftentimes when you become an artist you can step into commerce, and it's a weird balance. You've gone from making music in your room for fun, and now you try and fit music to fit the cycle and touring.
You've explored a lot of different genres of music throughout your life — dance, jazz, hip-hop. What were you listening to when you were creating this album?
I was listening to a lot of ambient music, a lot of music that was less about even lyrics and structures, and more about like moods or textures, if that makes sense. So people like Aphex Twin, Bjork — although Bjork's always got lyrics. Terry Riley, obviously a lot of jazz, instrumental jazz. I was just really interested in, why does a synthesizer make me feel this way, or why do these drums resonate more than the other drums? This time, if I play one note on this synthesizer, I want it to make somebody cry, or I want it to make somebody angry.
So I was just doing stuff for the fun of it. I'd record some piano stuff on an old Samsung phone mic and then run it through something else. If you listened to "What Now" or "Too Far Gone," I was really conscious of how I made those horn sounds. I wanted them to sound like a suffocated French horn that's almost crying out.
How much of this album would you say was written, and how much was improvised?
This one is maybe 80 percent written, 20 percent improvised. I think I was trying to make an effort to not [improvise too much], because it's very easy if you come from a jazz background to create a structure and just let people play on it.
One song that really kind of stood out to me was "Only You." I feel like if there was like a 30-minute version of that song you could play it at Burning Man.
I want to do that.
You mentioned before this conversation that jazz shows in England are being booked at clubs more than typical jazz lounges. Especially in light fo a song like "Only You," can you talk about keeping dance music close to you while recording this album?
I'm a big fan [of dance music]. In all the listening and I was doing, I was listening also to a lot of techno, and I had a modular synthesizer at one point, so I was listening to a lot of people like Aphex. And just a lot of techno — the German, heavy, synth-based techno you might hear in Berghain or something. I was like, "Man, I've never walked into a club and heard a drum solo, I wonder what that might sound like. How could I get one track that has both of those world like well-represented on it?"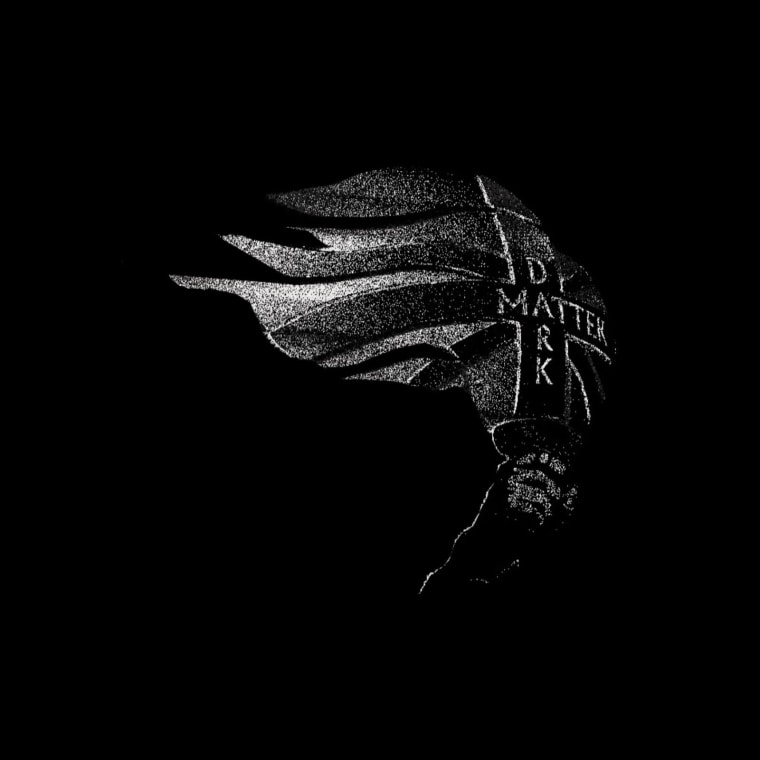 What was the inspiration for the album title and artwork?
The title came before the artwork. I don't think it's overtly a political record, but I'm just thinking about what was going while I was creating it. I think I was very sensitive to what was happening. You had the Windrush scandal, you had Grenfell. There was a lot going on, and Brexit and all of these things — it affects your mood and it affects just the way you view your home and what you thought was once one way.
So on Dark Matter, I'm very into space. I remember watching a program and they were talking about dark matter and this invisible substance that no one really knows much about, but accounts for so much. They say they estimate 80 percent of our universe is dark matter. I was like, "Oh wow, there's this invisible thing that is so important, but no one can really explain or define it." And then in all that was going on around the world, it was like, "It's all this darkness, but in a weird way, if I pick a random person on the street and started talking to them, there's something that unifies us in this darkness." They equally think this is terrible, but there's some sort of positive in that, because there's two people now that think this is terrible. But there's hope.
When I was done with the album, I was so creatively exhausted. Usually I have a good idea of what I want it visually to be, and I remember being like, "I don't know. Give me some ideas." And then he proposed this thing for me, and it really made sense to me, because you've got a black Union Jack. In the U.K. there's this very interesting thing about identity. When I see a black Union Jack, to me that's very a Black British thing. It's like you've grown up under this flag, but this flag doesn't actually represent you a lot of the time, to say the least. So when he presented me this black flag, and it's burning, I was like, "I get it — we're all unified by this flag, but what does it mean now?" They're kicking my grandparents' era out of the country, even though they've helped rebuild it.
I know you're studied a lot of the classic jazz drummers. In a best-case scenario, if you could choose any drummer living or dead to battle, who would you like to go up against and how would that play out?
Man, for the learning experience, I'd have to pick [bebop pioneer] Max Roach. I'd get my ass handed to me, but I've learned something in the process for sure. I think Max is so precise. Imagine watching a scientist write an equation. It's so perfect and so calculated, so composed, and so precise, but it's also clunky. It doesn't feel sterile — it's like watching art in real time. Imagine you'd seen Michelangelo cut something like perfect, right there in front of you, one take. I never got to see [Roach] while he was alive, but I'm really interested. I'd love to be able to see it.
Moses Boyd will be hitting the road in Europe through March. You can check out the dates on his website.