NYC-based clothing brand FLAN Labs treat their craft at the right level of seriousness. They've comfortably entered the loungewear space and continue to take the playful route when announcing new pieces. Case in point: their new Find The Farm collection. It features a pair of canvas pants and jacket, as well as their flagship tee with logo. They also cleared their Instagram to promote awareness around the new items with odd news clips about stray cows.
In an email to The FADER, they explained the inspiration for the collection. "What to do when you love camouflage but want to stand out?" they asked. "This is the question we found ourselves pondering at FLAN HQ in Brooklyn a while back. The answer? We brought it back to our roots with bright creme and navy colorways, muted a bit with tonal patterns of our cow-inspired camouflage, in matching jackets and pants.
You can shop the collection on FLAN's website.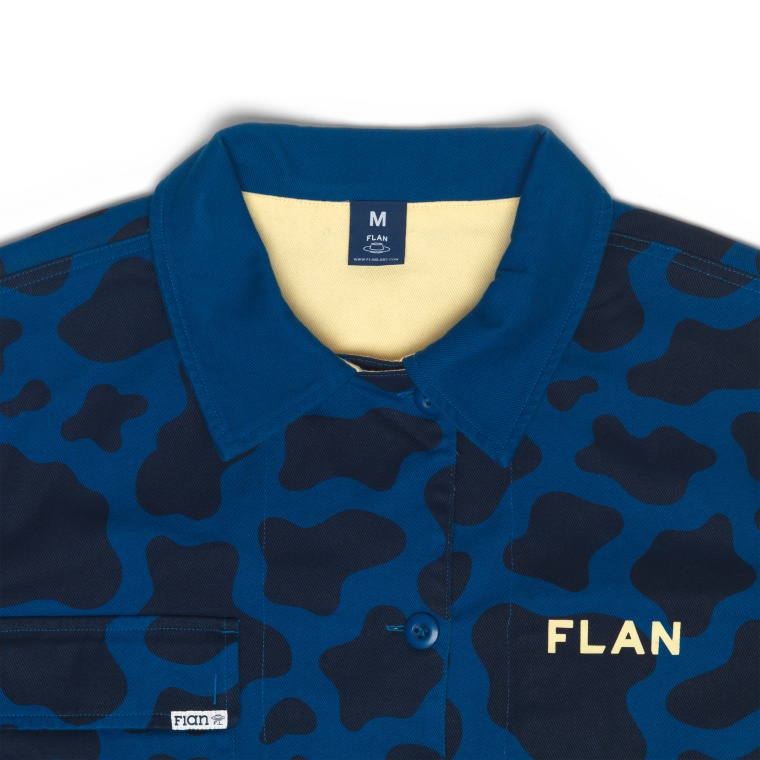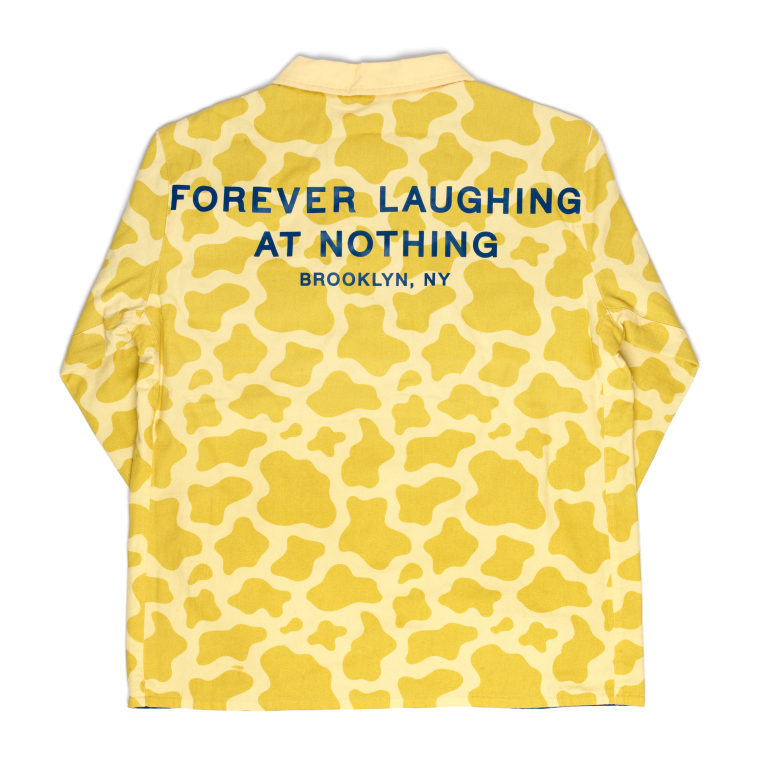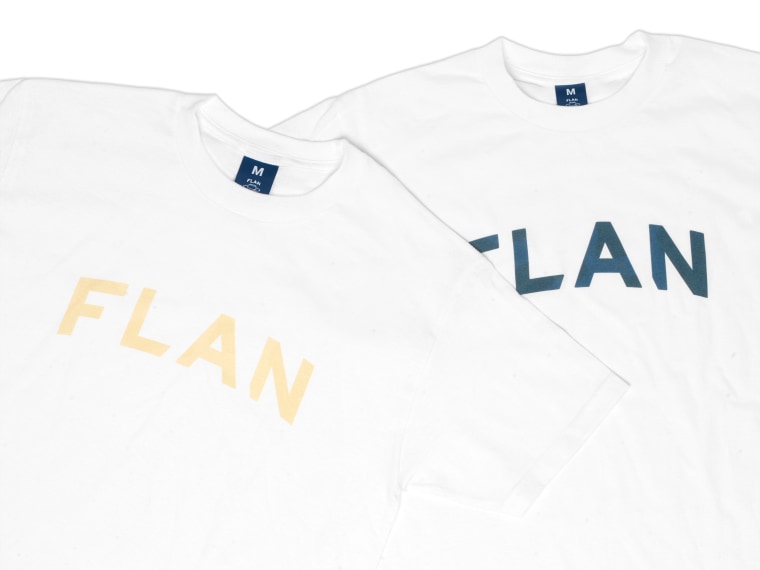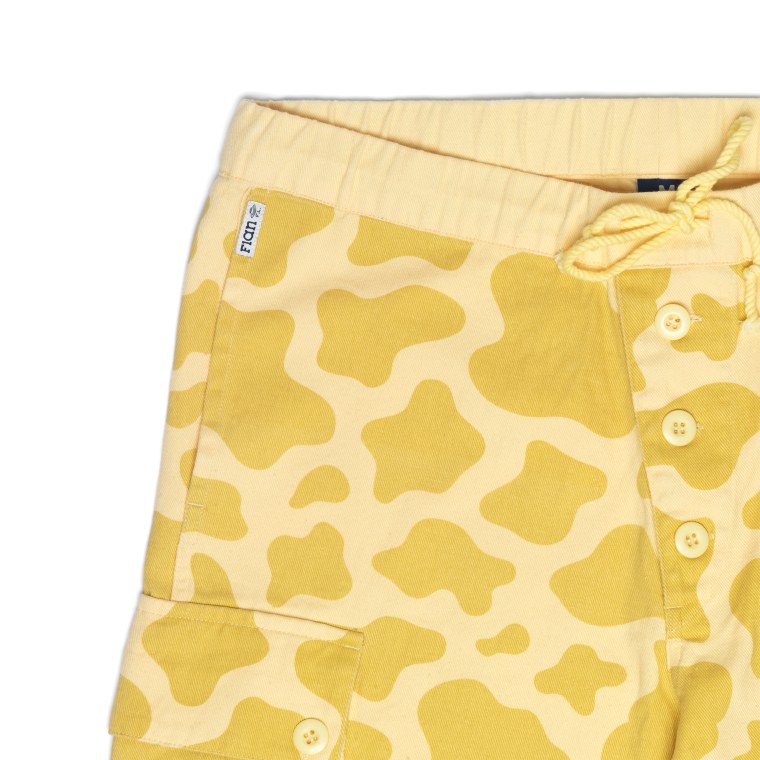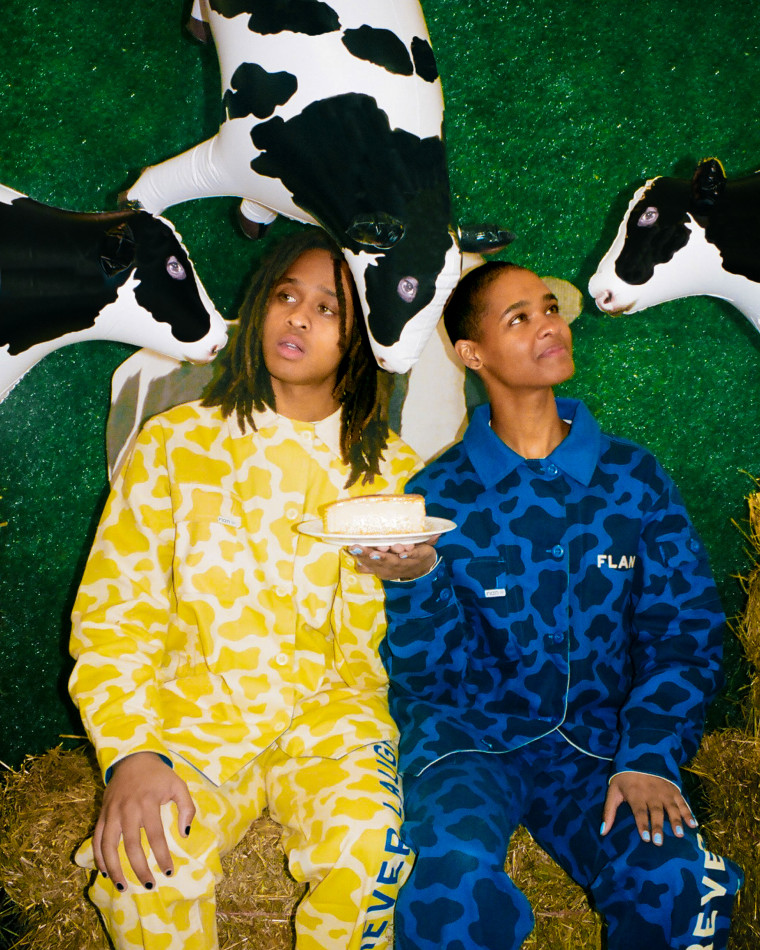 Photos: Uwakokunre "Kokie" Imasogie & Jack Harper
Video: Shot & Edited by Preston Tietjen