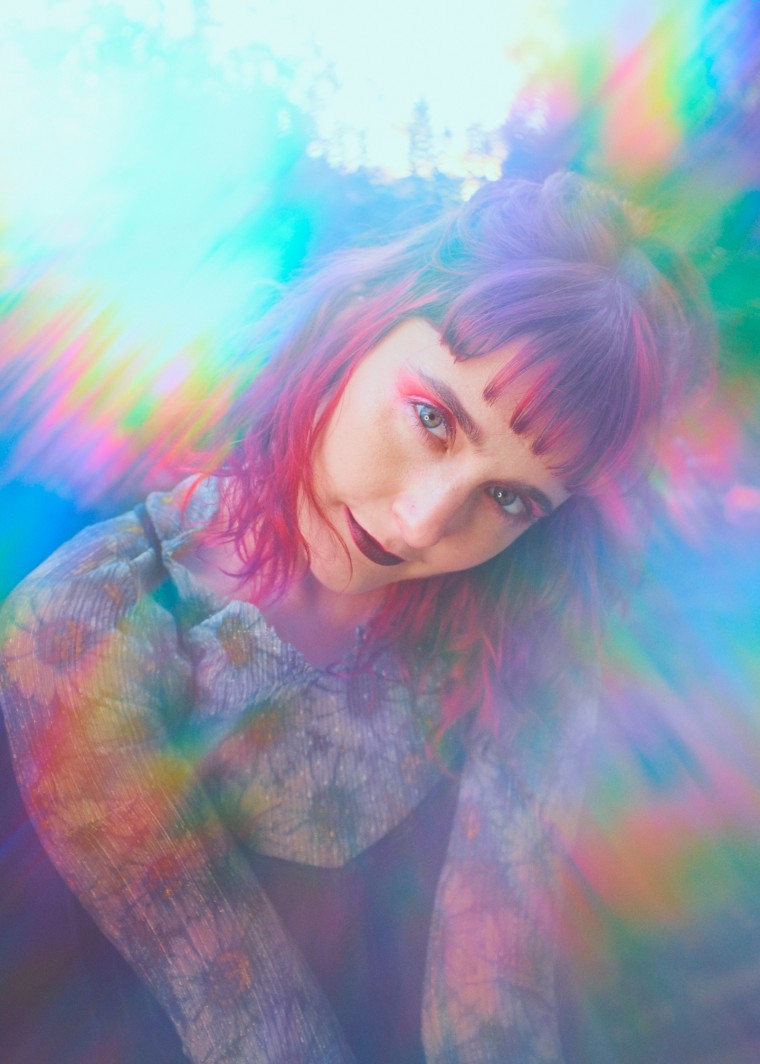 Since arriving in the U.S. from her native Brazil, lo-fi indie songwriter Winter has established herself through a collection of glimmering and broken-hearted songs to soundtrack the warm embrace of the dawn hours. Today she shares "Say," a song that switches morning light for something a little darker. Arpeggiated synths and a driving bassline act as a backdrop for Winter's brittle yet determined vocals, combining to create something truly alive. The night time vibe suits Winter, adding a blissed-out trippiness to her emotionally pourous songwriting.
Speaking about "Say" via email, Winter told The FADER: "It was the last song I wrote and it wasn't even supposed to make it on the record cause it was recorded after we were done but every time I put it on it was so contagious that I just felt we had to include it. It puts me in a trance in a way I've never experienced before in a Winter song…It's probably the first Winter song that I would want to play at a club."
"Say" appears on Winter's forthcoming album Endless Space (Between You & I), due May 15 via Bar/None Records.
Winter tours from March. Check out dates below:
March 14 - The Cambria - Phoenix, AZ +
March 15 - Love Buzz - El Paso, TX +
March 17-22 - SXSW - Austin, TX +
March 24 - The Quarry - Bisbee, AZ +
May 6 - Launchpad - Albuquerque, AZ*
May 8 - The Echo - Los Angeles, CA*
May 9 - Bottom of the Hill - San Francisco, CA*
May 10 - Ukiah Brewing Company - Ukiah, CA*
May 12 - Lucky You Lounge - Spokane, WA*
May 13 - Fox Cabaret - Vancouver, BC*
May 14 - Alma Mater - Tacoma, WA*
May 15 - Make.Shift Project - Bellingham, WA*
May 16 - Doug Fir Lounge - Portland, OR*
May 17 - Neurolux - Boise, ID*
May 19 - Globe Hall - Denver, CO*
May 20 - Urban Lounge - Salt Lake City, UT*
May 22 - The Starlet Room - Sacramento, CA*
May 23 - Soho - Santa Barbara, CA*
May 24 - Casbah - San Diego, CA*
May 25 - Hotel Congress - Tucson, AZ*
May 27 - Hotel Vegas - Austin, TX*
May 28 - Satellite Bar - Houston, TX*
May 29 - One Eyed Jacks - New Orleans, LA*
May 30 - Alabama Music Box - Mobile, AL*
May 31 - Chizuko's - Pensacola, FL*
+ w/ Justus Proffit
* w/ Surfer Blood