Sorry: Not Sorry
The London-based indie rock band craft sleazily hedonistic love songs that aren't always what they seem.
The FADER's longstanding GEN F series profiles emerging artists to know now.

Speaking to Sorry's Asha Lorenz and Louis O'Bryen is a bit like trying to guess someone's password. It's not that they're not polite or forthcoming, rather it is plain that they spend so much time together that there's not really room in their bubble for anyone else. In-jokes and conversational shortcuts put them in another universe, which they have filled with the music, videos, and characters that populate Sorry's songs. They've been whispered about since 2014, though they released their first official single "Lies" after signing to Domino Records three years later. A series of one-off tracks on the esteemed indie label followed, with Sorry also sharing unofficial mixtapes filled with sketches and demos alongside these releases. This prolific and fluid approach to releasing music marked them out as keen innovators, and the songs themselves set them apart as a band scratching at the dark side of humanity.
Three years on from "Lies" comes their debut album, 925, and an opportunity to let more people in than ever before. Even if they give off the impression they'd be just as happy sticking their work on SoundCloud and moving on to the next project.
Speaking about the recording of 925, Lorenz is keen to stress the importance of working from home as opposed to the trappings of a traditional studio. "We do it at Louis's house and we always prefer the way it sounds there," she says. "We think it sounds more interesting. The character gets lost in the studio." Character is key to Sorry. The band, rounded out by drummer Lincoln Barrett, Campbell Baum on bass, and new multi-instrumentalist Marco Pini, fill their songs with cartoonish tales of seedy chancers, Monday night caners, and doomed relationships. On "Right Round The Clock," with its saxophone and late-night dread, O'Bryen sings about a woman "dolled up like a movie star" who comes with an entourage and is "the best you've ever had." "More," meanwhile, is an insatiable banger that goes down like a shot of tequila and leaves the same bitter after taste. "We like a sad-pretty song," O'Bryen says, summing up Sorry's ethos neatly. Plus, he adds, "sex sells." Lorenz agrees: "It's what draws you in, isn't it?"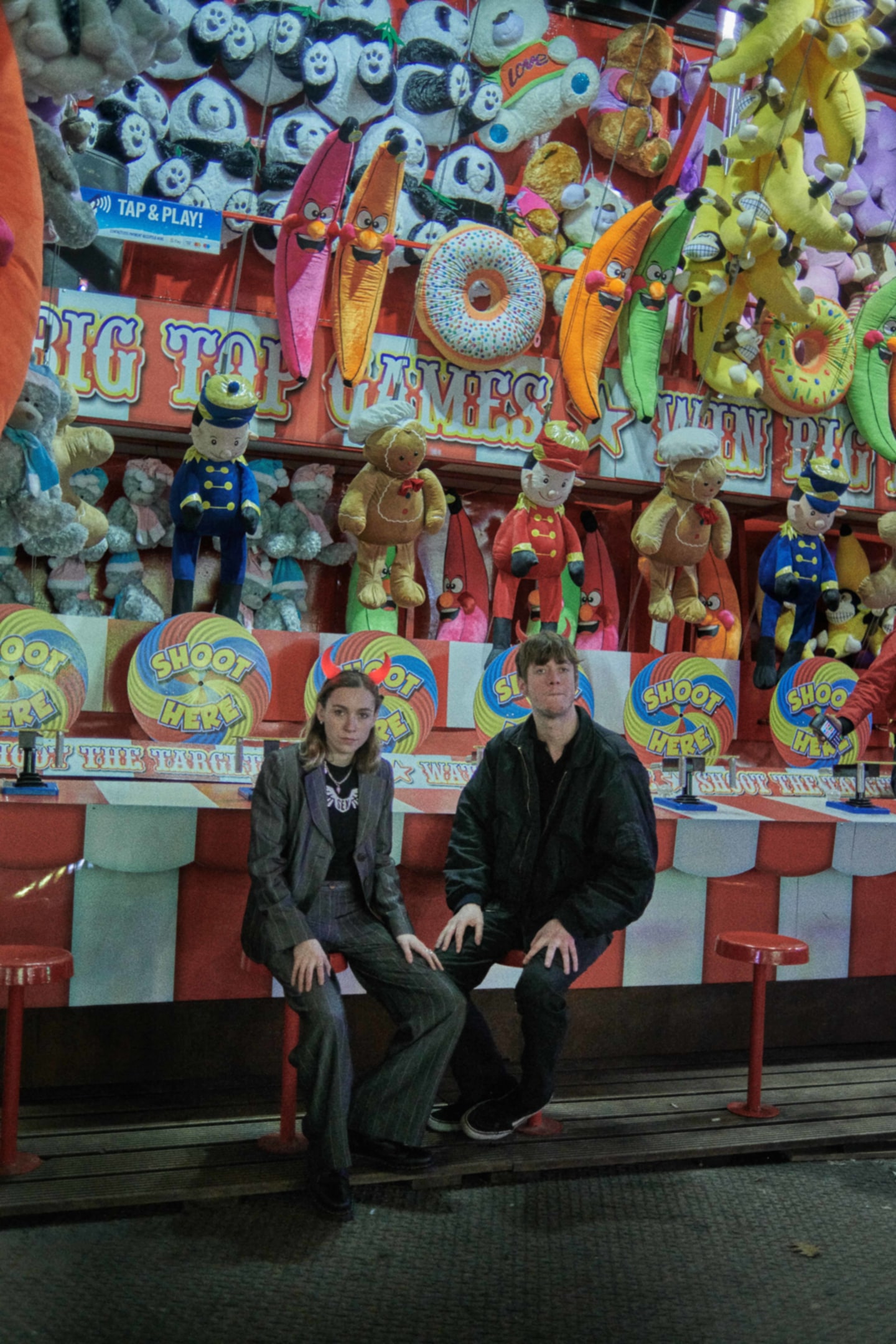 Characterizing Sorry as being purely about seduction, however, would be misleading. While they are clearly preoccupied with what goes on after dark, they also boast a keen wit and are happy to admit that most of their songs are at least a little bit tongue in cheek. It would, after all, be remiss to sing "I want drugs, and drugs, and drugs" over "More"'s sordid guitar riff in 2020 and not be taking the piss just a little. Lorenz says that being a woman and singing about the cliches of sex, drugs, and rock 'n' roll from a position of power appeals to her. "I feel like the album is genderless, in a way," she explains. "I like to subvert what is expected of women when I'm writing lyrics and characters."
Sorry first formed at Portland Place, an independent school in central London. Lorenz knew O'Bryen made music and had been uploading his own demos online. Inspired by everything from New York rap collective Pro Era to iconic countercultural movies like Midnight Cowboy, they began working together as Sorry. Their emergence on a scale bigger than O'Bryen's bedroom coincided with something of a boom for the much-maligned British indie rock scene. Interest started to grow in the wake of Fat White Family's emergence as a grimy success, and suddenly bands living in the south of the city, chiefly those who played regularly at Brixton's Windmill, were establishing a fan base.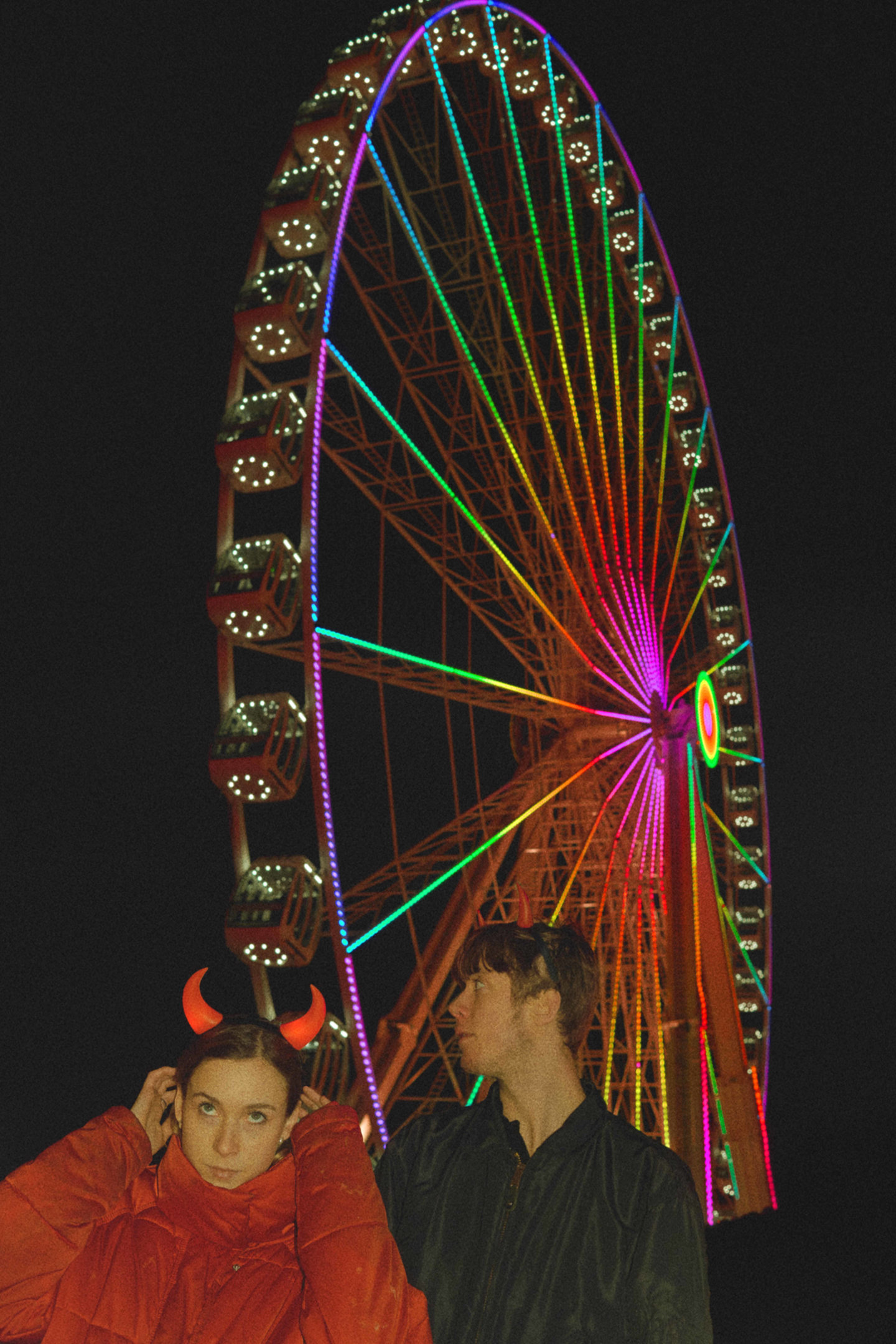 Sorry count acts such as Shame, Goat Girl, and HMTLD as peers. and they've toured with glam New Yorkers Sunflower Bean and the poetic Irish troupe Fontaines D.C. They admit that watching on as all of these acts released debut albums put a little pressure on them but that attempting to paint them as part of a scene isn't accurate. Any connections, they argue, are purely social and due to the "time and place" of the early gigs. The one artist they hold up as a hero is (Sandy) Alex G, the hugely prolific lonestar whose early BandCamp albums paves the way for a singular career as a singer-songwriter. You can see the appeal.
Lorenz and O'Bryen have spent the past decade crafting a world of their own and slowly allowing others in. Their debut album is their most open invitation so far, a surreal and romantic dreamscape in which darkness and light coexist in a discomforting harmony. The tales they tell feel so real, you suspect, because Sorry have spent so long living in this fucked up fantasia of their own creation. Plus, they hope that what's going on in their minds translates to others. "It's good to talk about your world really well because that then reflects other people's stories," Lorenz says at one point. "Once you start talking about shit you don't know that's when people stop relating to you." Getting to know Sorry might be a tricky undertaking, but wanting to be part of their world is undeniably appealing.