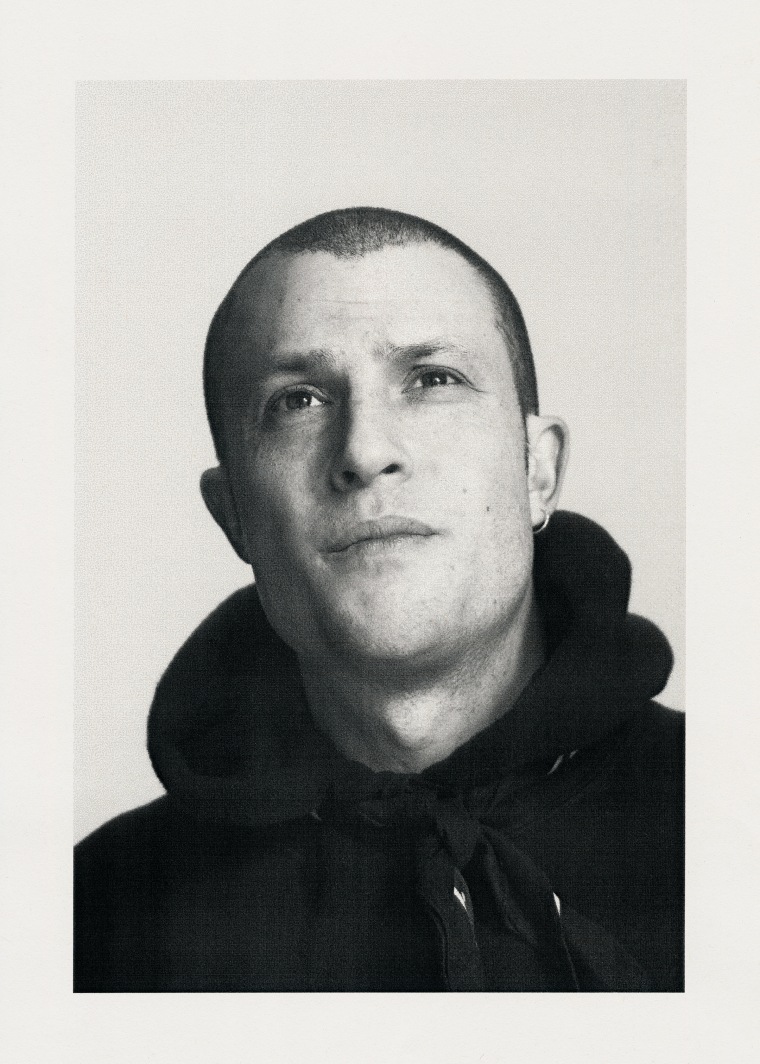 As frontman of British indie rock band The Maccabees, Orlando Weeks made his name soundtracking young love and tender exuberance through a combination of post-punk riffs and spirited choruses. Much like youth, however, all good things must come to an end and the band split in 2017 following a triumphant set of final shows. Weeks' world changed once again the following when he became a father for the first time. The sudden shift in priorities and emotions felt by any expectant parent went on to inspire a new solo album, due later this year, the first song of which is revealed today. "Safe In Sound" is a crisp re-introduction to Weeks' pure vocal delivery that offers a glimpse into the excitement the promise of new life brings with it. "I would wait forever to hear that sound you'll make," he sings over fidgeting drums and sparse, Arthur Russell-esque synth loops.
Speaking to The FADER, Weeks said "Safe In Sound" was written to be a "warm and consoling" song for his son prior to his birth. "I like that there's a pace to the song that sort of trips over itself but that the drones shift in and out of each other in this very lackadaisical way. I think that was what the time waiting between doctor's appointments felt like, slow and fast at the same time. You get this sonic reassurance ... some good beeps ... and off you're sent again. The pre-outro was a nice excuse to make things that sounded like sirens ... warning sounds. Drones, synths and trombones all sliding around."
Check out "Safe In Sound" below and read on for a brief chat with Weeks about his new music.
Can you catch us up with what you've been doing since those last Maccabees shows in 2017?
Yeah, so later that year I released [children's book and accompanying album] The Gritterman and played a few solo shows in late December. Going into 2018 I was just writing and writing until everything started to feel as if it was going to fit into this record, even if I didn't know what shape it would be. Then, in summer 2018, I became a father.
Was that when the album really started to take shape?
It was more the other side of it. Most of the songs were considering what we were going through and that change before the birth. A little was written afterward, recollections of the time, but it was mainly done.
What was playing on your mind during that writing period?
I mean, everything. All of a sudden you feel like you have to be a responsible adult and start to question whether you are or not. Also, how the rest of world just leaves you to get on with it. Not that it should be a bigger deal but you're suddenly aware of how grand a moment it is and that there should be more people checking that you're the right person for the job. You're also thinking a lot about this new person and wondering where were they before? Who are they going to be? Who am I going to be by the time they start to understand more. You think about love in a different way. Safety, the future. It's unending, really. You could write millions of records about it and I haven't touched the sides.
How is writing music around a newborn baby?
It creates a very definite atmosphere, especially when it comes to the night time. You're conscious of the stages of putting them to sleep, waiting for them to fall asleep, hoping you don't wake them, and then hoping they stay asleep. To then go to the other end of the flat and sit at a piano and write about it felt like a nice way of logging that experience. It's a peaceful thing to do. Even if you're bad, like me, it's relaxing to make that sound.
Did working on the album help you through the whole process?
I put a lot of stock in what I create so it would have felt weirder not making something to around this time of my life. The album made the most sense.
Orlando Weeks tours the U.K. in March and will play:
March 5 – Liverpool, Arts Club (The Loft)
6 – Leeds, City Varieties Music Hall
7 – Manchester, The Stoller Hall
8 – Glasgow, St. Luke's
10 – Norwich, Arts Centre
11 – London, EartH
12 – Brighton, St. Bartholomew's Church
13 – Bristol, St. George's