Caribou's Dan Snaith talks us through the best rare music on YouTube
His excellent new album Suddenly is out today.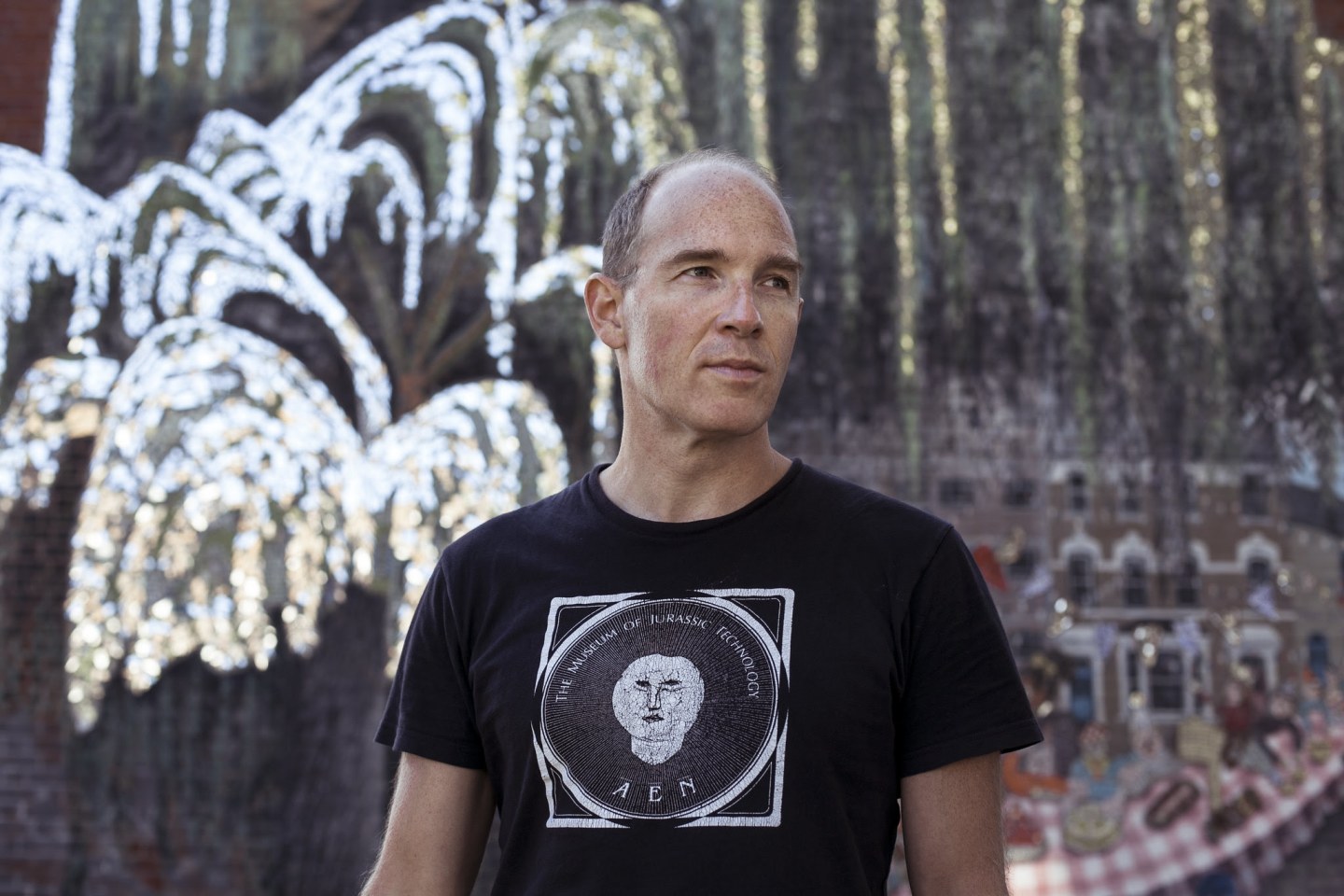 If YouTube algorithms were available for purchase, Dan Snaith's would be at the top of my list. The 41-year-old Canadian composer, best known for his electronic project Caribou, showcased the power of his browsing in a recent Pitchfork feature on Rupa's 1982 album Disco Jazz, a Indian disco album that exploded thanks in part to Snaith. After finding the song "Aaj Shanibar" from Disco jazz during a YouTube crawl, Snaith integrated the track into his live DJ sets. It began to circulate across the internet quickly, and the newfound classic status of Disco Jazz led to an official vinyl repressing and profiles of the singer behind the music. After reading that, I wondered: what else is Snaith clicking thumbs up on?

Snaith's wide-ranging tastes won't surprise any fan of Caribou. The project has pushed against genre constraints since the DNTL-adjacent experiments of his debut album Start Breaking My Heart, but it was on 2003's Up In Flames that Snaith dove deeply into his talents for swathing psychedelia, imbued with krautrock's propulsion and the weirdness of Silver Apples. His ear for samples — especially drums — gave Snaith an advantage when Caribou released the dance-oriented projects Swim and Our Love.

Caribou has never been more radiant or accessible than he is on his new album Suddenly. Snaith seems to be further questioning what Caribou is, pushing forward without leaving the past behind. Consider the one-two of album opener "Sister," full of classic Caribou yearning, and "You and I," a beautiful pop song that veers gloriously into Aritzia playlist territory before unfurling into places too overwhelming for any changing room. It is an album focussed on its unique strengths and rambling in its ambitions. Mutated 2-step vocals duet with Snaith's unmatchable falsetto on "New Jade;" "Like I Love You" has the melody of an early '00s R&B hit fed through John Frusciante's guitar pedals; on "Home," the influence of J Dilla casts a sunset over a song brimming with familial anticipation.

Suffice it to say, when something catches Dan Snaith's ear, you should pay attention. He gave The FADER an exclusive look at his YouTube history with six hand picked selections of his favorite hidden musical gems.

Beverly Glenn-Copeland, "Ever New"
No record has meant more to me in the last couple years than this unearthed gem — Keyboard Fantasies by Beverly Glenn-Copeland. I talk to people about this album whenever I can, and it's not uncommon for people who are talking about it to just break down and cry. It has a kind of emotional potency that is found in virtually no other music.
The first time I came across this on YouTube I was listening to lots of '80s synth and new age music, and this fit right in at first... but then Glenn's vocal enters and my jaw dropped to the floor. I looked up everything I could about him and found that this album was recorded in the wilderness in the Muskokas, a beautiful area of Canada not far from where I grew up, somewhere I have spent lots of time. I was so intrigued: what was this incredible music and why was it recorded there? It was recorded, self released on cassette — about 50 copies in total of which only 10 or so sold! — and then completely disappeared. By some weird cosmic coincidence a couple weeks later I got an email from a record label run by a close friend of mine saying that he was going to reissue this album. Since then this song and this album have appeared in my life in so many ways. I've met Glenn twice, met people making a documentary about his remarkable life, and on and on... If you don't know this album, do yourself a favour and check it out.

Dom Perignon & Dynamite, "Raw 4 (B1)"
This track is so wicked. It's got such a killer swing to it and the way that all the samples are chopped up is so great. The channel that uploaded it has loads of killer UK garage, grime and speed garage tracks that I've never heard of. I've checked out every track they've ever uploaded and found loads of killers. All hail luprdubz!
Jeannette, "Listen Mama, Listen Papa"
I became obsessed with this song. It was recorded by Spanish singer Jeanette in a variety of languages which usually doesn't bode well for the translated versions, but this version kills me. It's dressed up as sugary cotton candy '60s pop fluff (which I will admit to having a weakness for — see The Free Design, etc) but the lyrics and the vocals just kill me. It's so perfectly of its time but also somehow timeless.
Yanti Bersaudara, "Lembur Kuring"
I've been checking out lots of music from Indonesia in the '70s lately but this group made of three sisters is the most mesmerising and haunting of all of it. I've picked this track at random but pretty much every track on this album is gorgeous.
Darryn Jones, "Rare Grooves 2015"
This video is amazing. Darryn is DJing at a picnic in a park in Chicago with people hanging out all around and just slaying! Let him anywhere near a club with an audience receptive to disco and soul and he'd wipe the floor with pretty much anyone of the bigger name DJs playing that kind of music.
Rex Rabanye, "O Nketsang"
I don't know another track like this one. Even in comparison to the other digital synthesizer based music coming out of South Africa around that time (the mid '80s) it stands out a mile. It's so much in its own world that I can never quite manage to work it into DJ sets but I can regularly be found blaring it in my studio with a big grin on my face. I love that all the comments on the video are '2020 we still here', 'Even in 2020 we are still here', 'This song is timeless'. Damn right.
Cinnamon Soulettes, "I'll Show You How"
This is a stone cold killer for when you're in a reflective, romantic mood. The 7" that it's from is the only record that this band ever recorded. The uploader Ullar Siir also always posts killer shit. Respect to Ullar Siir... who are you??