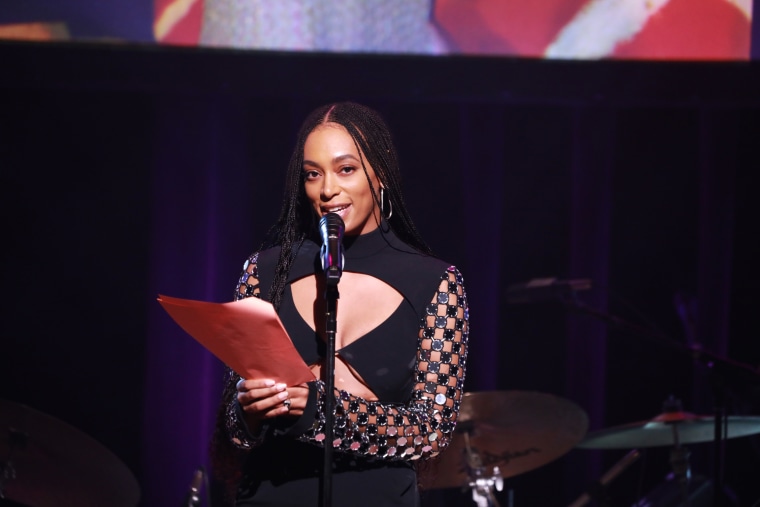 On Friday night, Solange accepted the first-ever Lena Horne Prize for Artists Creating Social Impact at the Town Hall in New York City.
The award — named for entertainer and activist Lena Horne — spotlights those demonstrating excellence at the intersection of arts and activism. During her acceptance speech, Solange paid tribute to Horne's legacy and touched on how Horne's role in The Wiz inspired her from a young age, as it was the first time she saw someone that looked like her on-screen.
Additionally, Solange revealed that she would be giving the $100,000 prize to the Houston, TX-based nonprofit Project Row Houses, which aims to empower communities through the celebration of Black art and culture. Not only that, but she also took a moment to thank her friends and family — particularly her mother Tina Knowles Lawson and visual artist Toyin Oijih Odutola, who presented Solange with the award.
"I'm honored to be all the things that my mother and my dear friend Toyin have said, but I'm also in a moment of great transition and transformation and we all deserve the space to be all of those things," Solange said, per Billboard. "The space to love my people, to vow to continue fighting for us, for our peace, uplift us, make us seen and heard, celebrate our undeniable supreme light while trying really hard to find my own."