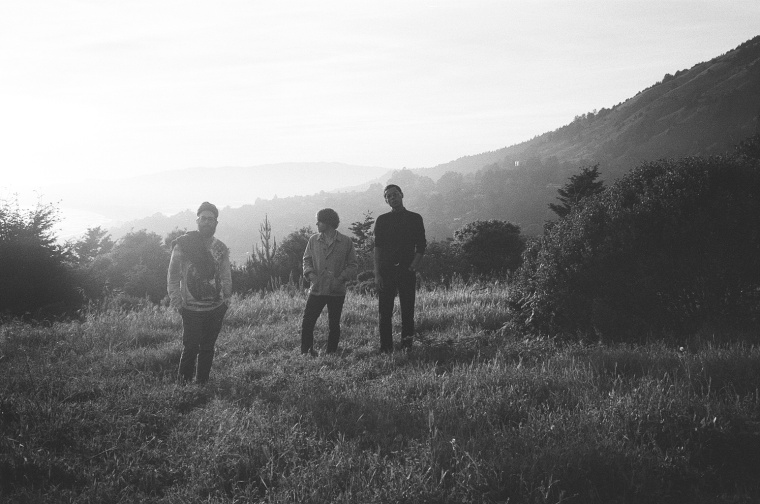 For over 15 years now, Jeremy Earl and Jarvis Taveniere have tended to a quiet fire as Woods, carving out a spindly psychedelic folk sound that has withstood ten albums and countless seasons. This May, the band will release their eleventh full-length LP Strange To Explain, which marks their first project in three years — a longer wait than for any Woods record preceeding it. In the space between, Earl became a father, Taveniere moved across the country, and both of them met in the middle to produce the final piece of David Berman's oeuvre, Purple Mountains, in Chicago.
The first offering from Strange To Explain, "Where Do You Go When You Dream," is permeated with a sense of transformation while still faithful to the lore they've cultivated, a mesmerizing six-minute fever dream scattered with mysteries they've still yet to untangle. Hear it, and watch it's visual companion (animated by keyboardist John Andrews) below, and then keep reading for our Q&A with Earl and Taveniere.
It's been a few years since your last album. What's been going on in the world of Woods?
Earl: We've been busy with other projects and life changes. Moving, working, fatherhood, adapting to our current environment. Time flies when you're looking into your baby's eyes. It's a comfortable zone to be in and the break from writing was much needed.
How was making this record different than the ones before it — did you go into it with different goals or set certain parameters?
Taveniere: I had a few goals, mostly in terms of the sound of the record. I wanted it to sound a little more open, the last two have more of a claustrophobic energy. Maybe New York City had something to do with that and maybe that's the reason we both moved out of the city.
The studio we worked in and lived at when we made the record is on a beach in Northern California, and it's basically a beautiful old house converted into a professional recording studio. It meant we could approach it more like the earlier records, where we would turn Jeremy's upstate NY house into a recording studio with whatever minimal gear we could afford. You're definitely able to indulge some less concrete impulses when you're living at the studio, with no outside obligations pulling you out of that creative mental space.
How did "Where Do You Go When You Dream" come together?
Earl: This was the first song we started working on for the album and the first song we wrote from piano. I had a primitive demo version that was me playing the drums with the verse chord progression and a different vocal melody. I played Jarvis the demo while he was over my house working on some Purple Mountains mixes. Late one night we started jamming on it and Jarvis came up with the chorus chords.
We wanted to make a record that was heavy on the keys and was less dependent on guitars. This was the beginning of that experiment. In many ways this song is the mission statement of the album. Both in vibe and lyrical content. A gateway into dream and an escape from everyday reality.
Fifteen years into the game, how do you guys keep the core pathos of Woods as tenacious as you do?
Taveniere: We've found a way of working that excites us and keeps us really engaged, which is basically doing everything ourselves. And being so engaged is what keeps the music good and keeps us pushing it forward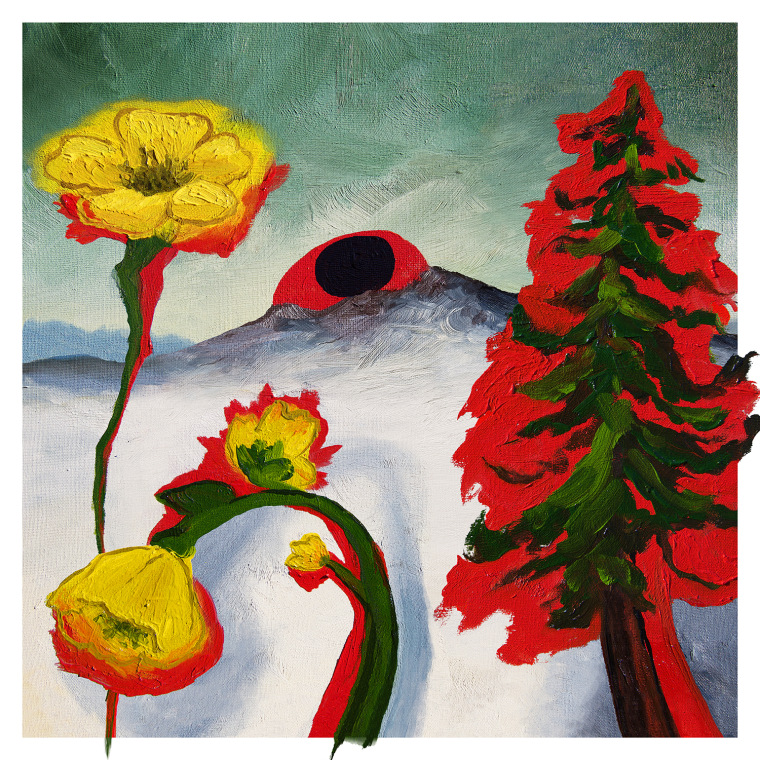 Woods 2020 tour dates:
6/12-13: Huichica Festival - Sonoma, CA
6/15: The Crocodile - Seattle, WA
6/17: Mississippi Studios - Portland, OR
6/19: Zebulon - Los Angeles, CA
6/20: Getty Museum - Off The 405 Series - Los Angeles, CA