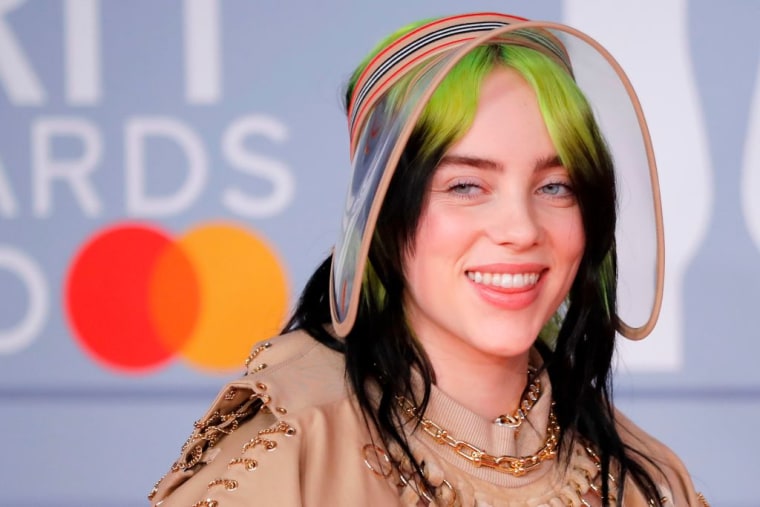 Billie Eilish kicked off her global arena tour in Miami, Florida on Monday night and debuted a new video interlude in which she addresses the ongoing discussions and criticisms of her body image and fashion choices. Eilish, who had made baggy and oversized clothing her default look, used the video to tackle the opposing views people take on the way she dresses.
empowering pic.twitter.com/IBOl9LF0rU

— a 78 (@ILOMIL0S) March 10, 2020
The clip begins with Eilish removing her top and lowering herself into a pool of black water. "Some people hate what I wear, some people praise it," she says. "Some people use it to shame others, some people use it to shame me. But I feel you watching, always. And nothing I do goes unseen."
Eilish continues: "So while I feel your stares, your disapproval or your sighs of relief, if I lived by them, I'd never be able to move." She later asks: "Would you like me to be smaller? Weaker? Softer? Taller? Would you like me to be quiet? Do my shoulders provoke you? Does my chest? Am I my stomach? My hips? The body I was born with, is it not what you wanted?"
The video ends with Eilish appearing to come to a conclusion about the situation as she asks more questions: "Is my value based only on your perception? Or is your opinion of me not my responsibility?"
Full dialogue for Billie's interlude at the WDWG Tour. pic.twitter.com/VPlwFxGRry

— Billie Eilish Updates (@eilishupdates) March 10, 2020
Grammy-winner Eilish is touring in support of her debut album When We All Fall Asleep, Where Do We Go?. Last month she released "No Time To Die," the theme song for the new James Bond movie. She also performed at the Oscars, covering a Beatles classic during the In Memoriam section of the ceremony.