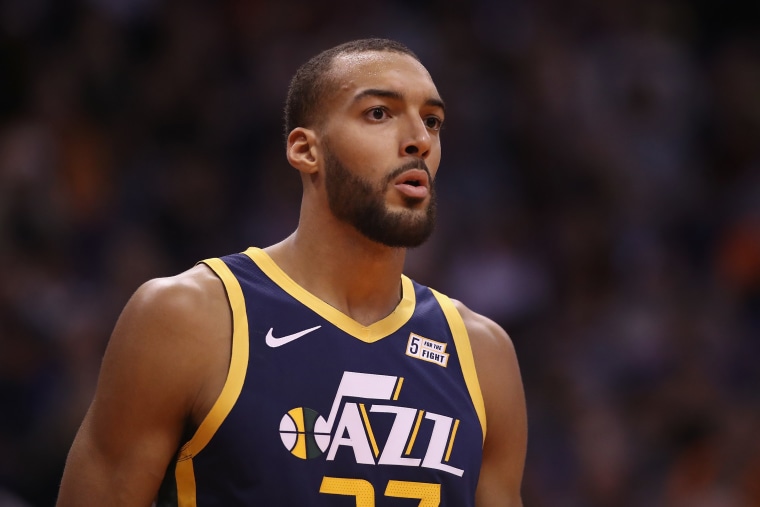 In an unprecedented move, the NBA has today announced that the rest of this year's season will be suspended due to concerns over the rapid spread of COVID-19. The news was announced earlier this evening after rumours started to swirl that Utah Jazz player Rudy Gobert had tested positive for the disease. In a statement, the NBA writes: "A player on the Utah Jazz has preliminarily tested positive for COVID-19. The test result was reported shortly prior to the top-off of tonight's game between the Jazz and Oklahoma City Thunder at Chesapeake Energy Arena. At that time, tonight's game was canceled. The affected player was not in the arena.
NBA has suspended the season in the wake of a player testing positive for coronavirus. pic.twitter.com/Dpqp3VA7TK

— Howard Beck (@HowardBeck) March 12, 2020
"The NBA is suspending game play following the conclusion of tonight's schedule of games until further notice," the statement continues. "The NBA will use this hiatus to determine next steps for moving forward in regard to the coronavirus pandemic." Per ESPN, teams who have played the Jazz recently have been told to self-quarantine, which means that players from the Cavaliers, Knicks, Celtics, Pistons, and Raptors, all have to isolate themselves. As The Guardian notes, this is one of three shortened seasons the NBA has had to conduct in history; it is the first, however, to be suspended mid-season.