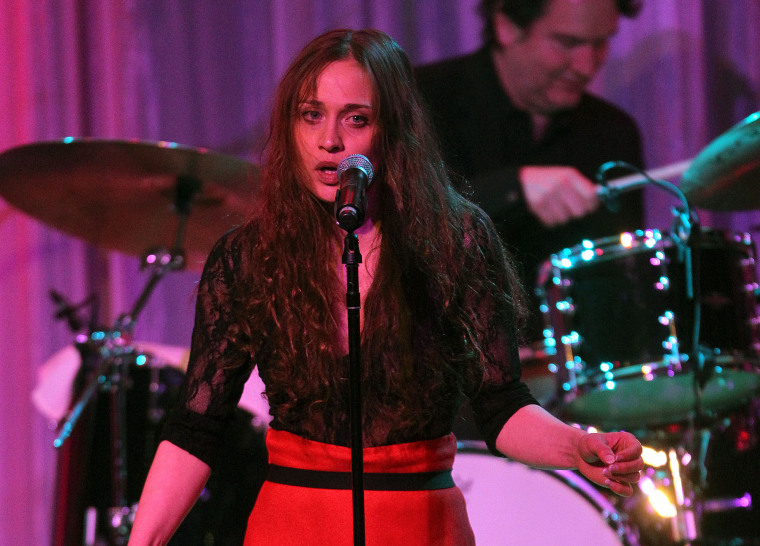 It's been eight years but we're really about to get a whole new Fiona Apple album. After announcing that her record is complete in American Sign Language a few weeks back, a new profile of Apple in The New Yorker, published this morning, reveals how the album came together. The LP is called Fetch the Bolt Cutters, a reference to a scene from the British-Irish crime show The Fall. Apple recorded the album, described as "percussion-heavy" and "raw and unslick," at her home studio in Venice Beach over the past few years.
Teased in the articles are songs titled "The Drumset Is Gone," "For Her," "Ladies," "On I Go," and "Newspaper," which features backing vocals from her sister Amber on a lyric that goes: "It's a shame, because you and I didn't get a witness, we're the only ones who know!" There's also the cheekily titled "Rack of His," with the lyrics: "Check out that rack of his! / Look at that row of guitar necks / Lined up like eager fillies / Outstretched like legs of Rockettes." The title track features harmonizing vocals from Cara Delevingne.
There's still no official release date attached to the project, but all signs point to it coming very soon, along with a reissue of her 1999 album When The Pawn Hits... on vinyl that will apparently replace its Paul Thomas Anderson-shot cover art. Read the entire Apple profile here.