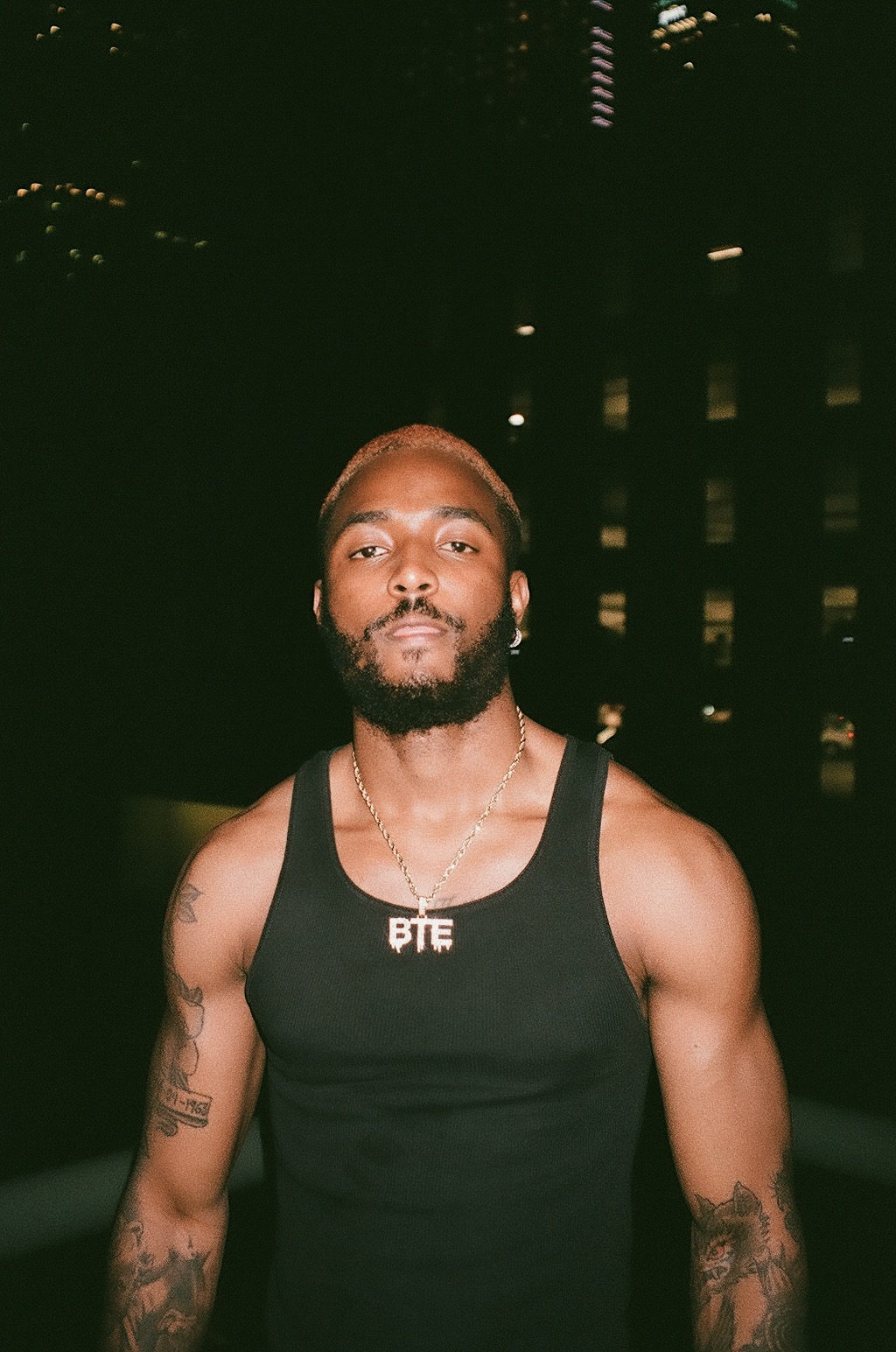 Prettyboy D-O grew up with very strict parents. His relationship with them has been strained by his rebellious streak over the years, but he loves them very much. At the moment, he's far away from home in California where it's legal to smoke weed. It was in the same City of Angels that he had his first creative awakening. The result was his 2017 breakthrough single, "Peter Piper," a cloudy Afro-Caribbean tinged bop that put him the limelight after nearly five years of failed music starts, shuffling between New York and Lagos.
D-O is aware he's had a bit of a late start in comparison to artists like JoeBoy, Rema, and FireBoyDML with whom he believes he shared a similarly active 2019. He has always lived within the mindset of the man he is today. Assuming the role, however, began at a strange time in his life.
In 2012, D-O had just begun to spend more time in the studio after switching from Biology Pre-Med to a Business Management and Finance major at the University of Rochester in New York. He had been struggling as a pre-med student anyway, but changing majors came at the cost of being unofficially cut off from his family back in Nigeria. It took juggling night shifts, along with his studies to support himself, but he completed his first degree in 2015. While in Lagos for summer break with sights on a return to New York for a second degree, D'Tunes, a producer and label owner, took interest in him.

The record deal didn't pan out like he hoped. D-O also had to abandon his dreams of a second degree in New York due to financial restraints following the 2014-2016 crash of oil prices that forced the Nigerian naira into a downward spiral against the U.S. dollar. The only silver-lining was that this period also coincided with the start of Afropop's self-publishing renaissance bolstered by digital streaming. In 2016, D-O officially moved back to Lagos, a defining move in his emergence today as one of the most vibrant voices of Nigeria's dream-pop indie scene (popularly known as alte).
Prettyboy D-O is aware the Burnas, Wizkids and Davidos of the world still have active careers, yet he is quick to distance himself from the "underrated" label. His fierce onstage presence draws from the same energetic cadence of artists like Fela and D'banj, two comparisons he dons like a badge of honor. Last December, he performed to a sold-out crowd at Amore Gardens in Lekki, Lagos for the third edition of his PrettyWorld Live In Concert. He deems the progressive growth of the annual concert a miracle, because it's validation for years of self-doubt. But in his pretty world, every milestone is a step onto bigger things. "I'm not a proud person, but I confident die," he told me. During our interview, he recounted details surrounding his late start, artistic freedom, and his brand of music activism.
What were your earliest musical memories?

I relive my earliest memories every morning. When I wake up I play old school music from the early 2000s and the late 90s. From when I was 5 till I was about 8, me and my cousin were always in each other's houses, listening to those songs. We listened to Craig David's Born To Do It album, Bad Boys 1997 album; there was a Snoop Dogg album he was a cartoon dog on the cover, Mariah Carey, Sisqo, Aaliyah, all of them. They used to make me happy. Now sometimes, I feel happy and sad, but when I listen to those songs, I feel like, Yeah, those were the good old days.
You said you have been rapping since 2012. Why did it take nearly six years for you to break out?

When I started in 2012 I was with some guys I went to highschool with. We basically started a label together, it was called Sway Entertainment. From 2012 to 2014 we shot two videos, but only one dropped: "Gbese" feat Falz in 2013. 2014 was my last year as an undergrad in New York. My label at the time wasn't doing much, but it was a lot for me. I dropped "Tinkoko" and "Taribo." After graduating in 2014, I returned to Nigeria and my cousin introduced me to a producer, D'tunes (Difference Entertainment). I played my music for him. I went back to school 2015 for my masters, around the period the naira crashed against the dollar and I couldn't pay my school fees. At the same time, I wasn't registered in school. I was having issues with my dad, 'cos he wanted me to change my majors. February of that year, D'Tunes hit me up saying he wanted to sign me, with six other artists. One of his artists, Sean Tizzle was blowing up at the time. I was like That's crazy, but I didn't know anything about how labels in Nigeria worked. Anyway, I talked to my girl about it and boom, I moved back to Nigeria.
So what happened after you moved back?

2015 was a learning experience because "Tinkoko" was blowing up on audio. My mindset at the time was I would blow, 'cos I thought I had a hit song. I wasn't going to the studio, I was literally dashing out all my clothes and shoes, I thought my label was going to push me. My guy, na zero. I dropped the "Tinkoko" video but the time between the single drop and the video was too far, so the song didn't get bigger. I was depressed.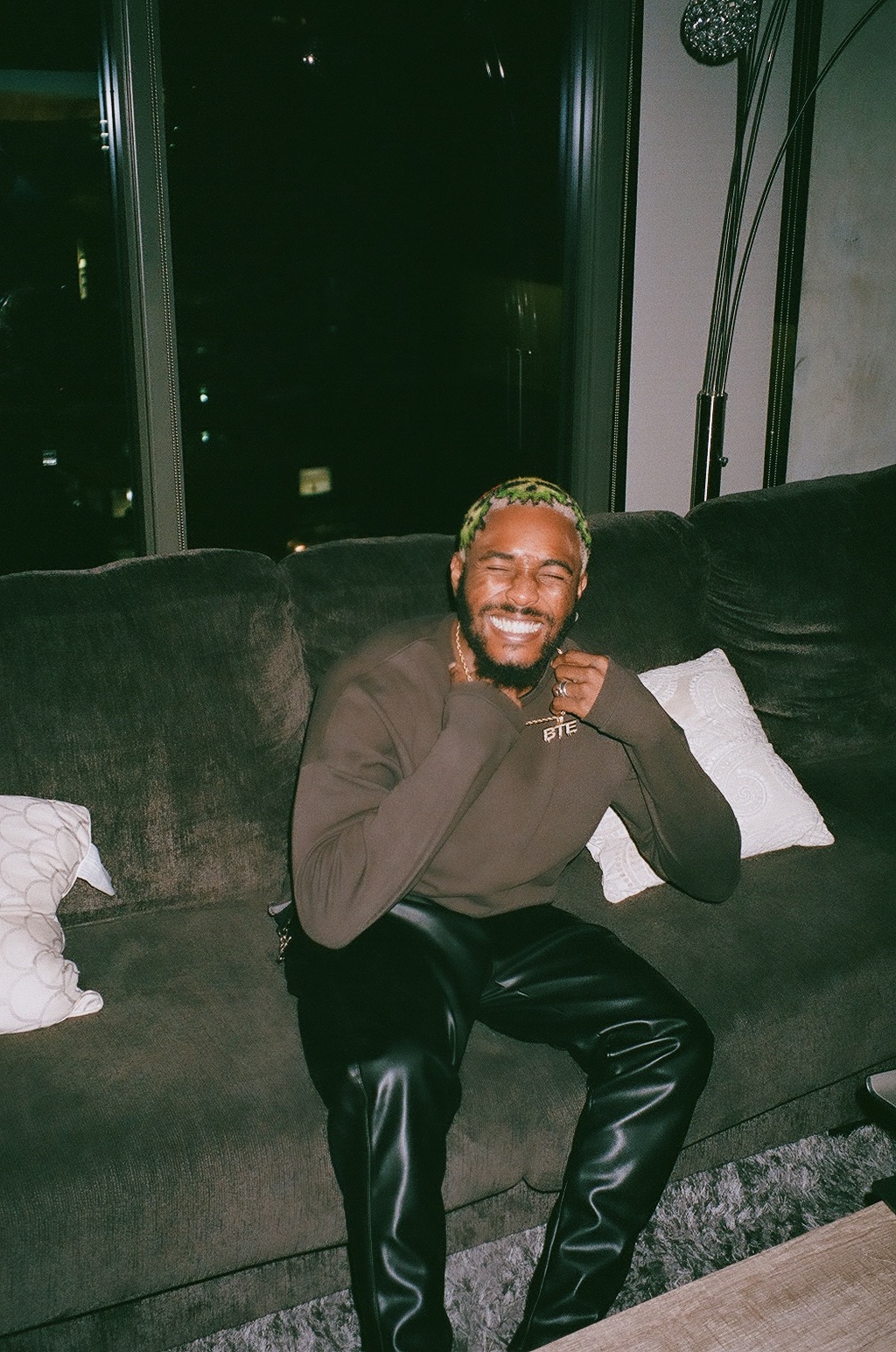 How did you come out of that depression?

One of the things that made me come out of that depression was Desiigner. He was just coming up, and I used to see him online everywhere, always positive, always laughing. I used to wonder 'What's so funny?' 2015 December came, I had a jam with my guy Ayo Jay. I had to push that song on the radio by myself, and I didn't even have that much money.
Wait so did you and D'Tunes have a contract?

We had a contract, but na Naija, it wasn't even easy to record, because there were like six other artists. Bro, let me tell you something about me. That time, my hunger for this music was so strong that I didn't have time to be dragging contracts with the guy. Let me just move ahead, so I was doing things myself. I didn't give a fuck bro.
Okay, back to the song with Ayo Jay.

I tried to push the song, went to DJs myself, the shit didn't move sha. I had to take a break and think about my life. 2016, I had one trap song, "Your Level," with YCEE. I had to hustle that feature. This rich guy in his late 40's or early 50's was talking to me, he wanted to sign me to his label. This guy was like a big spoilt baby. I was talking to this guy from January, this guy made me not drop "Your Level" for many months. He would invite me to expensive restaurants for meetings after meetings, but we'd just eat and nothing would happen; he was just wasting my time. One day, I was leaving the beach with my girl and my cousin and I saw Dangote (Aliko) at the boat club, casually on the phone, in slippers. His security guards were standing away from him. For some reason, seeing that made me fall into another depression. I went back home and was crying for like three days asking myself, "D-O what are you going to do with your life?." "Will they ever play your music on the radio like Wizkid?" That was what drove me to say fuck that guy that had been wasting my time and dropped "Your Level." RIP my man Uzi, we shot the video together. When It was time for me to plug the song, my girlfriend's cousin just started dating a young guy who wanted to invest in music, so she told him about me. I fucked with the guy 'cause everything I wanted, he would just come through. He pushed everything I had, then boom, he signed me to Plug Records in 2017 for a two-year deal.

How has that been since then?

The next year, they flew me to California. This was my first time in Cali. It felt like I was on spiritual land. I was listening to music and smoking weed every day. That was when I read this book about positive thinking, The Secret. We shot the video for "Peter Piper," I dyed my hair and people started to call me alte. It was all a different feeling. Since then in my life, I have never looked back.
Your music is a conceptual blend of hip-hop and Afropop, what inspires this combination?

I met an artist and producer named July Drama in 2017 and we used to make music in the same studio. He made me look at music very deeply and in colors. Since then, I use these colors to reflect my mood through my content and music. When I start recording a song, I can already picture myself in the video. In the last two years, I have been on some kind of rage war, because of Nigeria and the climate of our industry, and you can hear and feel it in the music. Before that, I used to listen to Drake a lot back in 2011, but when I first tried to record in 2012, my guys used to tell me, "Nigerians like Afrobeats." But I couldn't rap on those Afropop beats. Over time, I started mixing the two together, until I kind of made a sound out of it.
Tell me about Wildfire, the EP you're dropping soon.

This industry is very funny, man. Last year I was meant to drop a project called PrettyWorld, but I didn't have distribution, and the truth is nobody gives you plugs for these things. So I didn't drop the album. Luckily, a lot of labels were looking at me, from my different performances, so after my show in December, I was scouted by a distributor. That's why I'm in LA talking to you now, cos we signed a two-project deal. Wildfire is our first project together, then the next one will be an album. I don't know if people hear it in the music, but my whole sound right now is about the pains of the past. This project is called WildFire because I want to burn these industry principles. I am a principled guy, but this industry doesn't care about that. That's why there are not a lot of talented people who make it out. I used to put money in envelopes for DJs and OAPs, even though I had no money myself. Nobody wanted to give me features. Nobody gave a fuck about me until they saw that I was on some next level come up.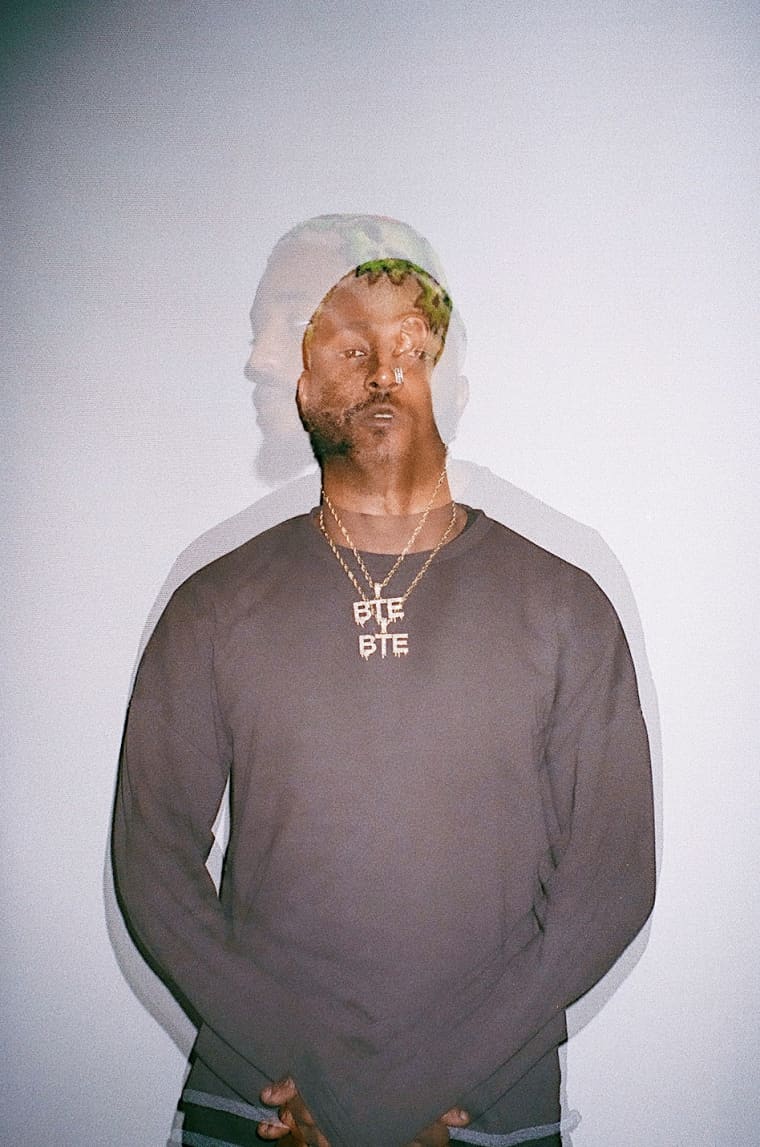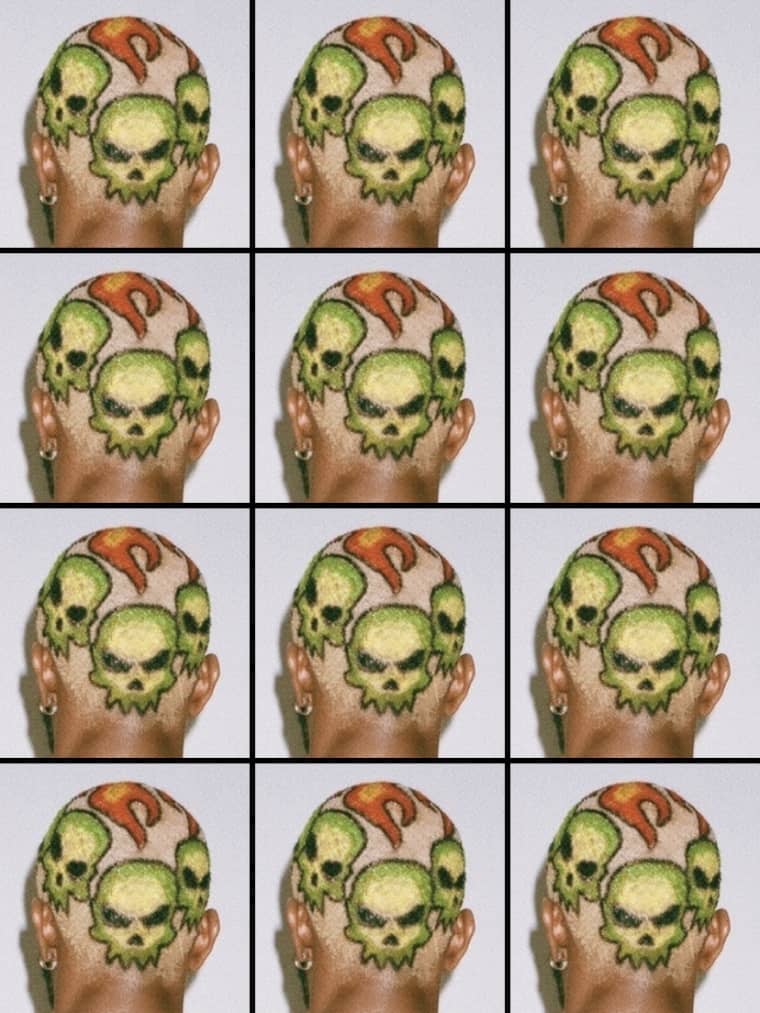 What does artistic freedom mean to you?

It means everything. Until recently, I was always fighting with my current label (BTE), even though they are my blood cousins, and they started the label because of me. Like, for example, when I first signed to BTE after my contract with Plug Records ended, my people didn't want me to drop "Dey Go Hear Wehh." We argued about it over a month until I dropped that track.
Is your biggest fight for expression to get your message to the world, or for you to say the things you want to say, how you want to say it?

For me, I want to create everything I want to create. Then if we're choosing let it be the right choice, let it not be the choice of one person who's judging the music based on the climate. You know 'cos it's Naija and our structure is not very solid. I don't rate A&R or artist management. I rate the actual artists and producers. On my project for example, I haven't had any A&R, it's just me and like six producers. Those are the only people I can deliberate my artistic freedom with. Me, my producers, and video directors are a single unit. If anyone is giving me advice, it just has to be someone I feel is of the right skill level to give me that advice.
Who do you think is most responsible for Nigeria's censorship culture, using the case study of the reactions and accusations of cultism following your "Pull Up" video with Santi?

That was just art in my own opinion. In that "Pull Up" video, I was trying to represent Naija as hellfire. You see two people walking into a gate, that gate is the country and inside the gate is Hell. Literally, [sings] I'm coming from Lasgidi, where the heat e be like hell o, you see people fighting. Is it that these people don't know we're in a war? That we're all fighting to eat? It's a war! So why is everybody thinking it's not a war? It's really your choice whatever you do with the message of the song. I am only coming here to show you that it is a war.

What goals did you set for yourself five years ago and what goals are you setting now?

Five years ago, I was trying to be where I am now. Now it's to do like what Burna is doing but to even do it better than him, if I can do it. I feel like a lot of us are going to do it. I was with Sarz like a week ago when I went to Abuja, and he made me realize there are different levels of blowing. Blowing is not what anybody in my category is enjoying right now. Blowing is when Wizzy made "Ojuelegba," when Burna made "Ye," when Davido made "IF" and "Fall"; worldwide blowing. I was born to tour man. That Fela level stuff — yeah that's the kind of shit I'm tryna do.