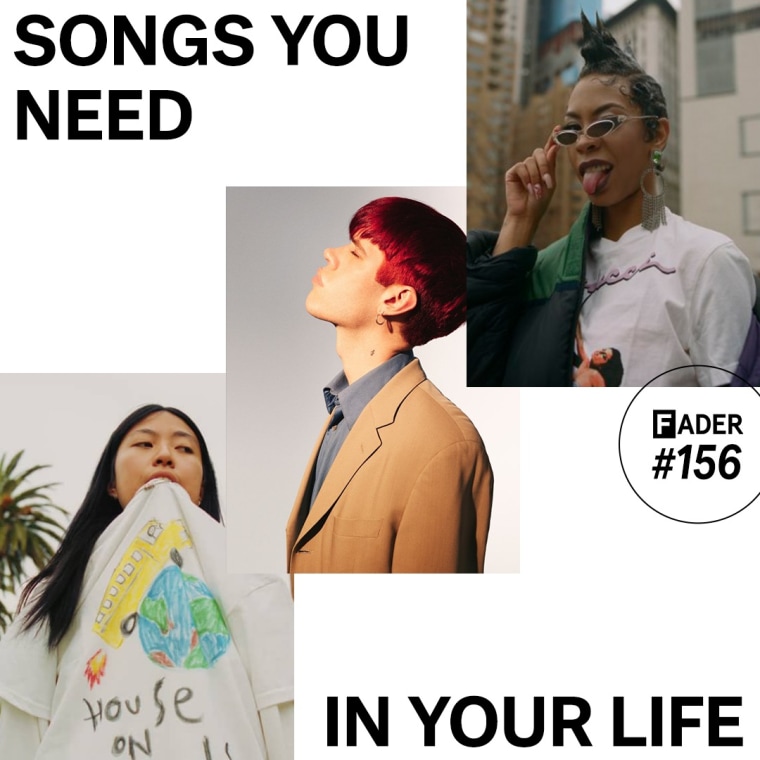 Each week, The FADER staff rounds up the songs we can't get enough of. Here they are, in no particular order.
"Insect Near Piha Beach" — Four Tet
Hearing a new Four Tet album for the first time is akin to embarking on uncharted territory, and "Insect Near Piha Beach," with it's lush and staggering crescendos, feels like stumbling upon an oasis.
"Lightning" — Rico Nasty
Rico Nasty has earned her bragging rights, and on "Lightning," she flexes them with ease, delineating the "Rico starter kit" (a milli in cash) over an iced-out beat, all while dangling out of a moving Tesla.
"The Neverending Story" — Jay Electronica
Remember when Jay Electronica delivered bars about "earthquakes, fires, and plagues" in the time of earthquakes, fires, and plagues? At least we had silky smooth production from The Alchemist to assuage the atrophy.
"Stone Cold" — Deb Never and Kenny Beats
Deb Never knows how to pack a punch. Teamed up with Kenny Beats, the result is clobbering.
"Lotus" — Lil Uzi Vert
You may ask, "Lil Uzi Vert on this playlist, three weeks in a row?" And you would be absolutely right.
"Processed By The Boys" — Protomartyr
The seismic first cut off the Detroit band's fifth LP Ultimate Success Today rattles with "cosmic grief beyond all comprehension." Its video, a bizarre tribute to the Brazillian meme "Gil da Esfiha vs Galerito," is equally discombobulating.
"I Can't Even Think" — Porches
Maybe it's the self-quarantine speaking, but something about Aaron Maine's jilted and mildly dissociative jam about going outside just hits differently right now.
"Lamp Lady" — Sevdaliza
The disarming new cut from Sevdaliza's forthcoming record levitates in the space between what is, and what may have been.
"The Difference" — Flume and Toro y Moi
Some pairings just make sense: thunder and lightning, peanut butter and jelly, Flume and Toro y Moi.
"210" — Matt Karmil
Just because you're inside doesn't mean you can't dance your face off.