16 albums you should buy on Bandcamp today
With Bandcamp diverting its share of profits to artists for the day, we pick out our favorite independent records on the platform.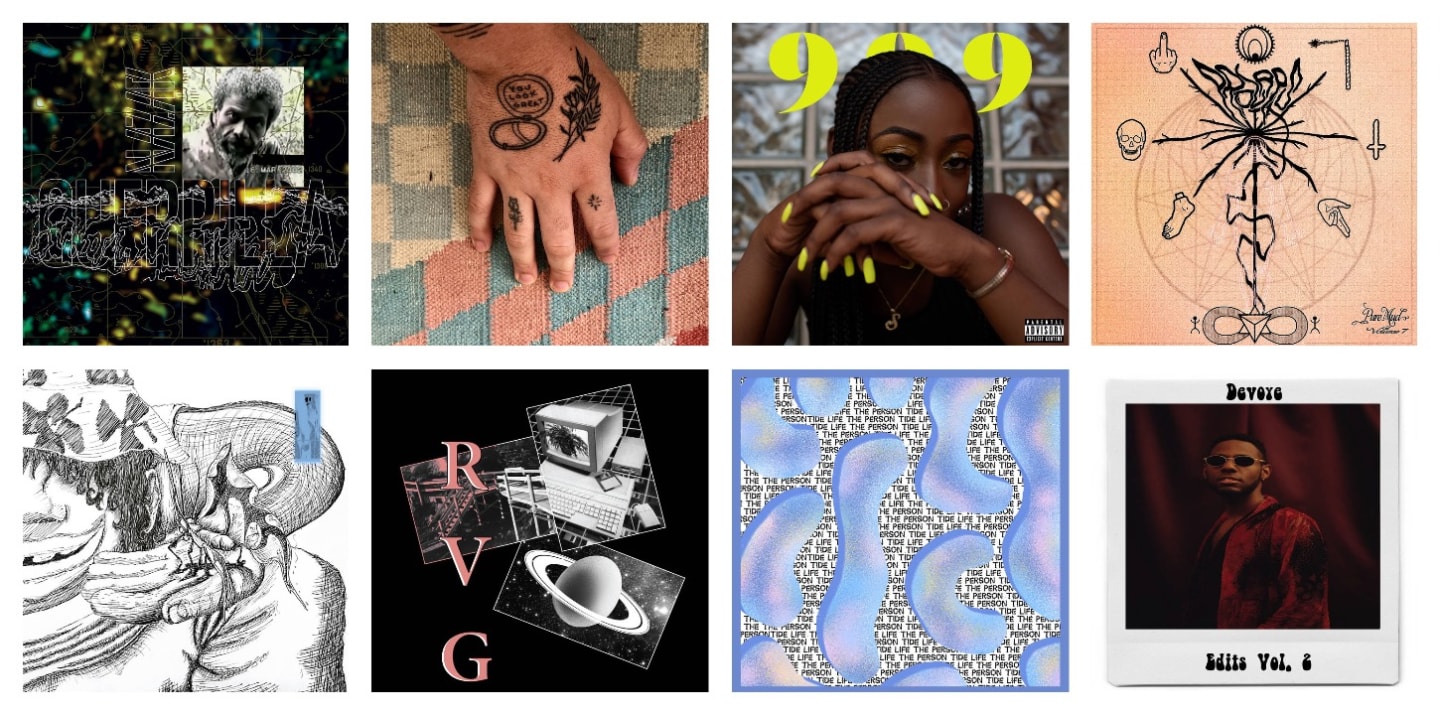 If you're wondering how to support independent music in the midst of the coronavirus pandemic, look no further than Bandcamp. They're waiving their sales fees today (Friday, March 20), meaning that an even bigger chunk of the money you spend on an album or a piece of merchandise will go directly to its creators. This is a good day to browse Bandcamp, fall in love with a new artist and buy their music, or just stump up for that album you've been enjoying on streaming services for a few months already. To get you started, we've rounded up some of our favorite releases below.
RVG, A Quality of Mercy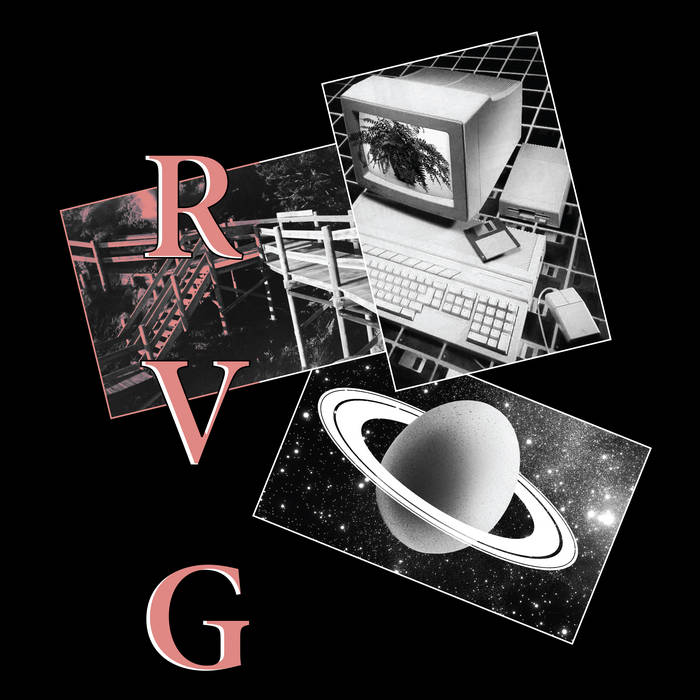 It's astonishing to see how RVG's excellent debut A Quality Of Mercy has grown in popularity since it first came out a few years back. It's been reissued a few times now, and each time it's felt like more and more people have grown to find — and love — frontwoman Romy Vager's vicious, often beautifully lyrical skewering of carceral culture, tortured artistry, and unhealthy romance. A Quality of Mercy is the band's only full-length, but it's a record that's made them revered figures; watching them at a rapturously-recieved show in Melbourne last month felt charged and significant, a cult moment in the making. Recalling post punk icons The Fall, as well as Australian heroes like The Go-Betweens and The Triffids, A Quality of Mercy is rarely anything less than a potent, thrilling listen. RVG's long-awaited second record Feral is out later this year. But until then, it's never a bad time to get stuck into AQOM. — Shaad D'Souza
Sydanie, 999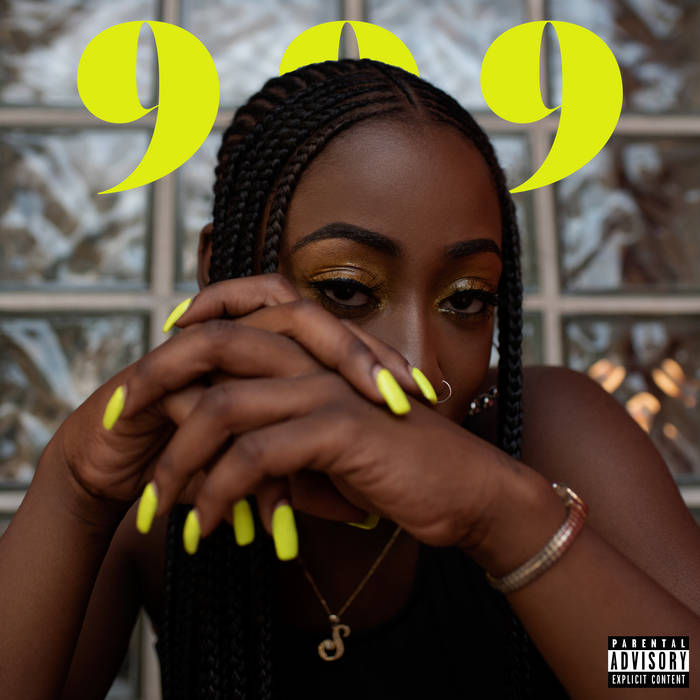 On 999, Toronto-based rapper Sydanie is careful to add dancefloor-ready hopefulness to lyrics about motherhood, loss, and success. "I used to sleep in the T9 laundromat / Now they fly me out and pick me up and put me up," she raps on "778." Fast-paced and frenetic, the album rides a continuous pulse of thumping production — a collection of borrowed, synth-heavy house tracks — and races through the thoughts of an artist in flux. Despite its digital foundations, Sydanie's voice somehow adds an analog appeal, bouncing between smoothed out spoken word cadence and full-throttle bars. "I'm never coming here without alcohol again," she says at the top of "667," playfully loosening up before laying into the track without needing so much as a breath or pause. If someone made the perfect genre-bending rapping cyborg, it would probably sound just like this.
With its tracklist of numbered titles, the project feels raw in the best ways: free-flowing and energizing enough to remind us of the late-night jams we're currently avoiding. With call-outs to her Caribbean heritage sprinkled all over the record, ("I'm a jerk bitch, real spicy / Cool Ting going down nicely," she raps on "200K"), Sydanie flips between her mile-a-minute flow and toasting her neighborhood in the city's west end. An early release and live show favorite "555 (<3 Sprit)" finds Sydanie tackling spirituality and our connections to the world around us; something we're likely all reflecting on. "Earths give birth to fires, and that won't change / the wind and water are in your veins, we're all the same," she raps there. It's easy to see why it was longlisted for Canada's Polaris Music Prize back in 2019. — Sajae Elder
Prolaps, Pure Mud Volume 7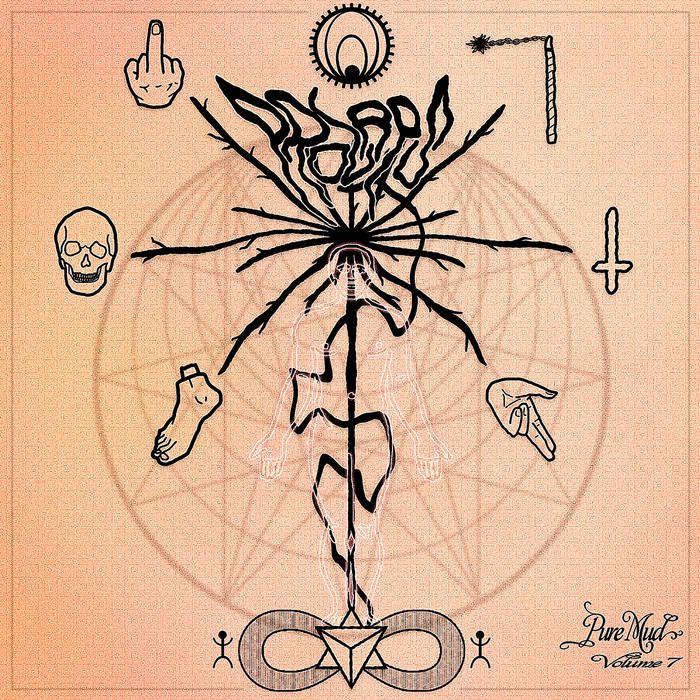 Bordella Biledriver and Metatron Starsore — the apparent forces behind this new dastardly duo on Chicago experimental label Hausu Mountain — share initials with two of the more prolific figures from the crew of sludgy experimenters spread across the northeast who call themselves mutants. They swear they're not Kill Alters' Bonnie Baxter and Machine Girl's Matt Stephenson, but whether or not you choose to respect that bit of kayfabe there's no denying that this record is among the more tripped-out, unsettling, and otherworldly releases that anyone in that whole scene has been involved with.
They couple titles like "Sewer Cock" and "Lord Cam Girl" with lyrics about dripping bodily fluids, biting off dicks, and sticking crystals into your gaping holes. The 25 tracks fly by at a blistering pace, adopting new genres and sounds as each one passes by. The best of them offer a seasick lurch of junglist breaks, screaming hardcore, and '90s industrial synthwork, all fronted by the half-yowled-half-rapped vocals of two distortion-shrouded imps. It's depraved, proggy, overwhelming music that feels like an appropriate soundtrack as the world spins out writ large. — Colin Joyce
DJ Lostboi, The Blue Stallion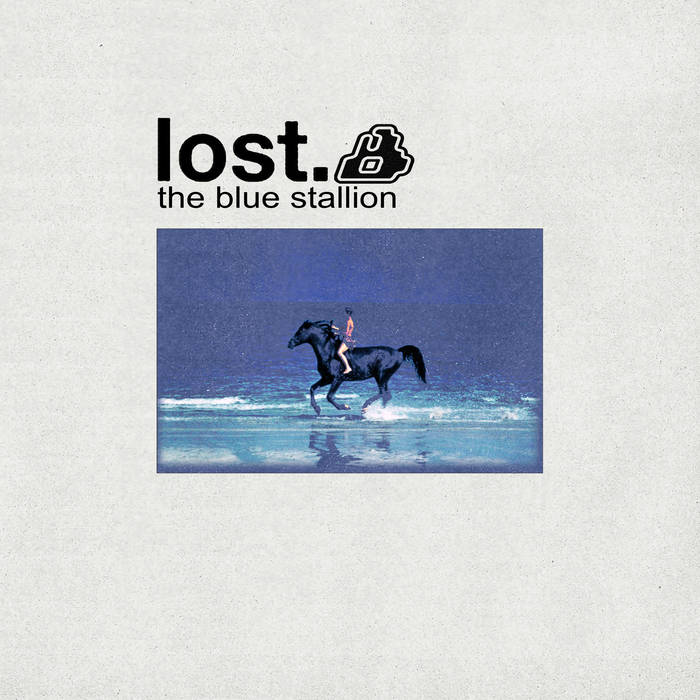 The alias of French producer Malibu, DJ Lostboi is another avenue for her to create enchanting, spacious ambient music. Lostboi's music takes samples from artists as varied as Swedish House Mafia and Playboi Carti, and time-stretches their melodies into blissful vapour. The Blue Stallion, Lostboi's first EP, is her most dynamic release yet — previous projects recalled Brock Van Wey in their trance-like stillnesses. On The Blue Stallion, each song is subtly dynamic and unafraid to offer shifts and turns without getting restless. If ever there was an appropriate time to get lost in a balm of peaceful sounds, this is it. — Jordan Darville
Bartees Strange, Say Goodbye to Pretty Boy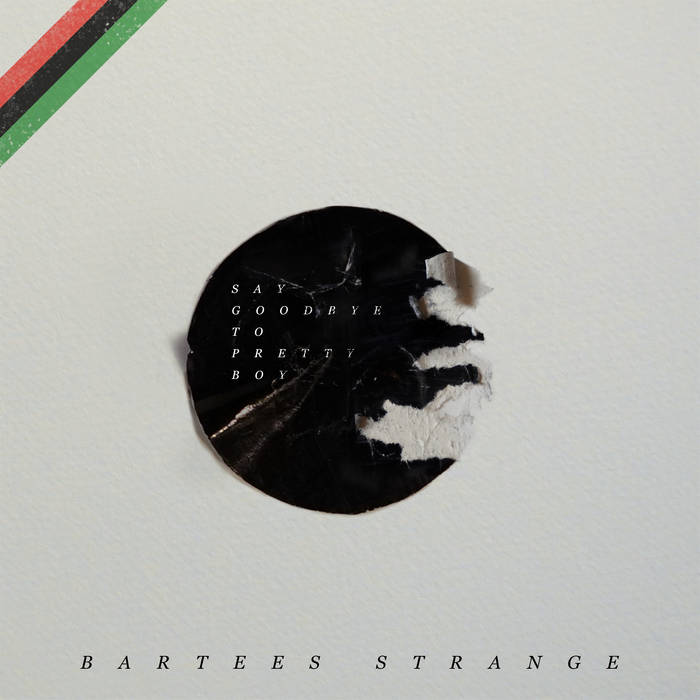 An album made up largely of covers might feel like a novelty, but on Say Goodbye To Pretty Boy, Mustang, Oklahoma-based singer-songwriter Bartees Strange's take on tracks by indie staple The National feels like a brand new, living, breathing thing.
Even the project's cover art, as Strange explained on his Bandcamp, drives home what feels like the focus of the project: the idea of Black artists making space for themselves by purposely blurring the lines between paying homage and making a statement. "Battling erasure has been a big part of my journey as an artist. This black dot represents attempts to undersell the contributions Black people have made to genres like indie rock music," he said of the album's artwork, which features the colors of the Pan-African flag. "Despite the lack of credit, we're still here and we're adding to these scenes every day." After seeing the band in 2019, the audience's lack of diversity stuck with Strange, eventually birthing the project. With new instrumentation comes new moods, changing the entire feel of songs like "Mr. November" and "Lemonworld," and seeing Strange add pop and new wave to the mix.
On original songs like "Going Going," Strange flexes his muscles as a songwriter, making his own statement by injecting plenty of cultural context. "Black folks who dance, when we're glad / On a tightrope / The women that loved me whipped me with switches," he sings on the track. It's not the kind of project that begs comparison, but rather reimagining. The covers are more derivative than anything else, current enough in its production and deliberate enough in its delivery to make unchanged lyrics sound completely new. — SE
The Person, Tide Life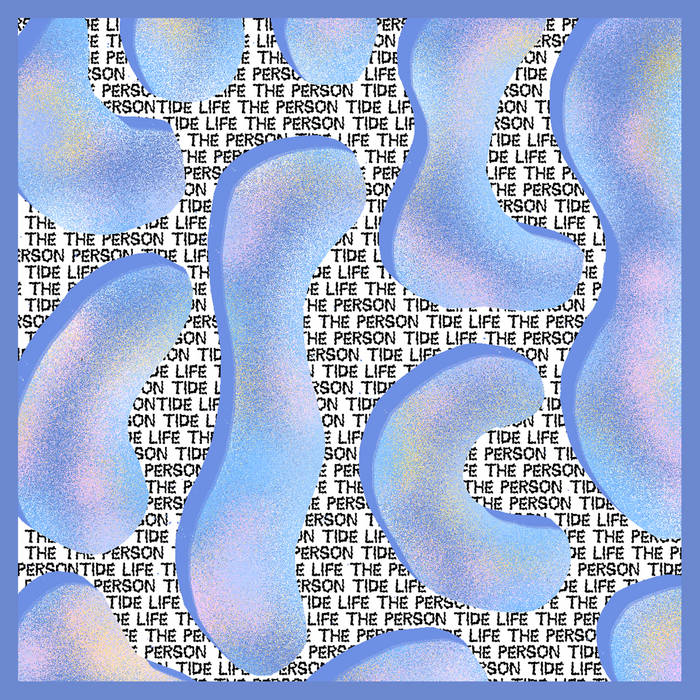 The Person's 2018 release Tide Life is one of those records that I never would have discovered if not by chance. I heard a copy of the — sadly now sold out — cassette in my friend's car late one night; I was a little drunk, and I thought, for a second, that I might have nodded off, and the music was a hallucination. It's not: Tide Life is a very real collection of lo-fi electronic music that almost scans like a mirror-world version of early-80s Japanese city pop. Released on Sydney's Moontown Records, it's a short album that strikes a balance between chintzy and haunting, its expansive, hypnotic songs often spiraling into unusual and emotionally resonant places. The Person says Tide Life is about "floating adrift in the flotsam of daily life," a concept that carries through: the latent darkness of touristy beach towns — and the strange clarity that can come from escaping to them — seeps through every crack and corner. — SD
Russell Ellington Langston Butler, A Talisman to Ward Off Dysphoria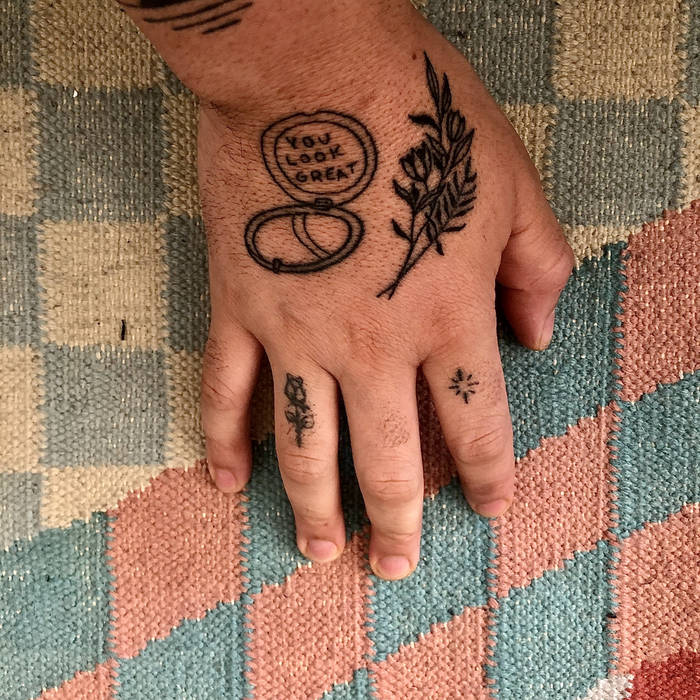 Embodiment isn't easy. Learning to navigate the world in these strange fleshy sacks we call home is a lifelong struggle for many, but this slow, assured record by the producer Russell Ellington Langston Butler is a testament to the cathartic, comforting feelings you can experience when you start to figure things out. Butler wrote on their Bandcamp that the album "reflects the many affirmations that I have made to myself to love and care for myself, regardless of the difficulty of my circumstances," and sonically it mirrors that enlivening experience. It is patient and kind, a delicate swirling of pillowy synth tones and enveloping bass experiments. It's a sort of womb-like ambient music that's reassuring and reliable.
Butler ends their description of the record with a benediction for those who, like them, are forced to battle the "gender roles and restrictive identities" placed upon them by society. "I hope that this helps bring you back to yourself," they write. "So that you can continue to live, maybe even face the world someday." But while you wait for someday, at least there's A Talisman to Ward Off Dysphoria, a tender home for those who seek shelter. — CJ
Devoye, Edits Vol 2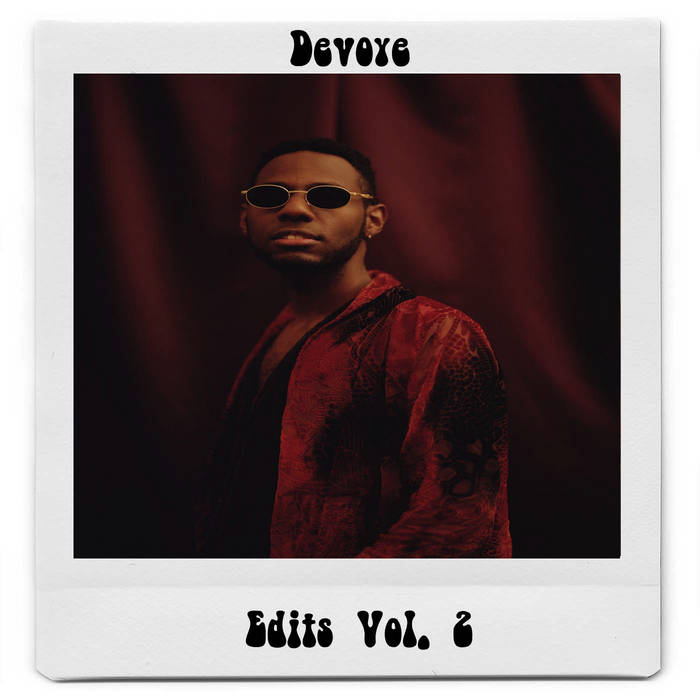 On Edits Vol 2, released at the beginning of this year, Devoye flips a number of classic disco and funk tracks with long, looping interludes offering listeners space to let their bodies move out of their own volition. Source material is sped up and fed helium balloons to create a dancefloor fever dream. "Dying' to be Dancin'," has its BPM jacked up to a breaking point. "Saturday Night," operates at a frenetic pace, often feeling like a living, breathing organism. My favorite track comes at the end where IAMSU!'s "Gas Pedal," is re-purposed for something purer than 7 AM fraternity tailgates. At every twist and turn of the tape, remaining motionless becomes an impossibility. Edits Vol 2 is the perfect outlet for quasi-dancing in a desk chair and should be used accordingly. — Will Gendron
Asaad, #COLDBLUE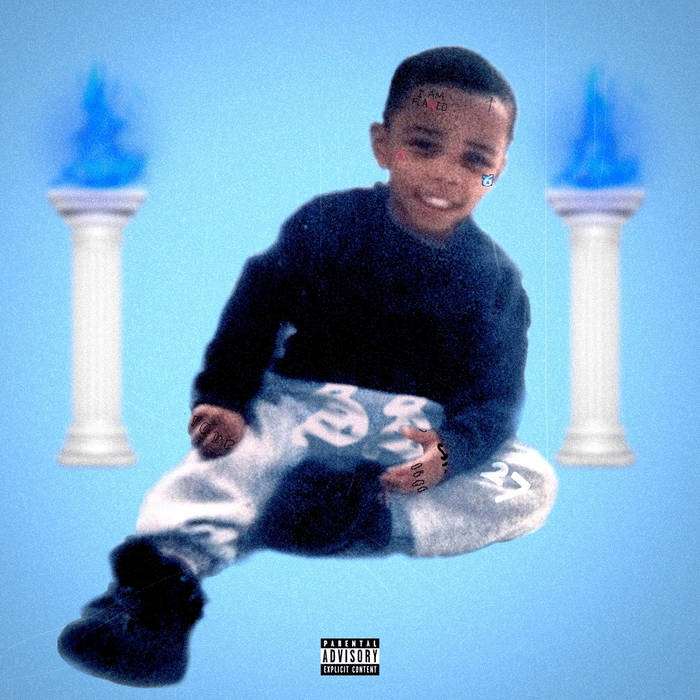 In the first few years of the last decade, Philly's Asaad looked to be one of the most promising artists to rise during the A$AP Mob explosion — kids who had street sensibility but also influences from the Kanye and Pharrell-inspired corners of the blogosphere. Though he had been active before the Harlem collective took off, the widespread appetite for artists within that realm rose significantly. Asaad's early projects were soulful in production and introspective in lyricism. What was evident at that point in his process was that Asaad was acutely aware of his surroundings and the role he played within that community. But what kept his music compelling was that he didn't shy away from letting listeners know he was fully conscious of his own greatness.
In 2013, his music began to take a more sinister turn in sound and content. He introduced a new alter ego named Saudi Money — a menacing character who didn't shy away from violence and mayhem. The best project to come out of that period was Cold Blue, his most balanced serving of introspective Asaad and the darker Saudi Money. His pen was sharp on the 15-track project and his energy was potent. Some highlights are "Next Megabus," "Holy Matri," and "Paint on the Fur." These days Asaad is still rapping, but he's also stepped into the merchandise game — most recently collaborating with Lil Uzi Vert on the rapper's Eternal Atake merch. — Lawrence Burney
Sega Bodega, Salvador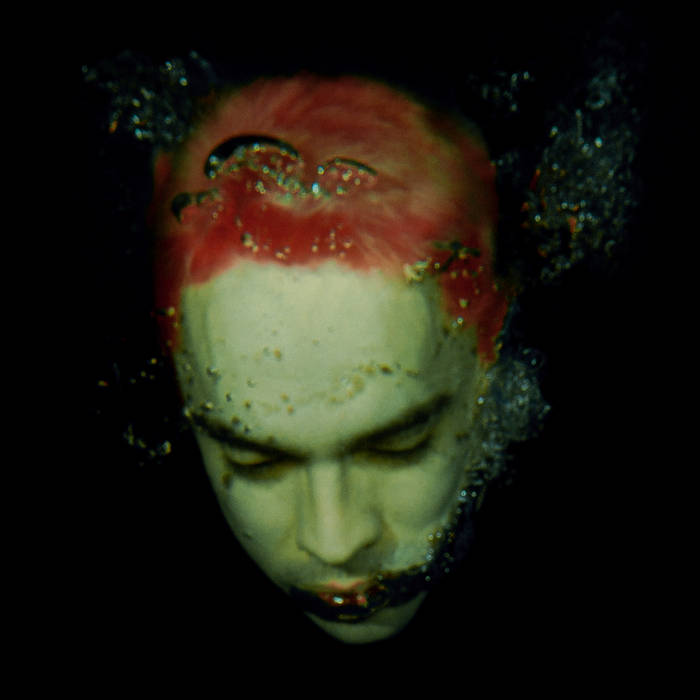 Sega Bodega makes hectic music packed with disparate sounds covering U.K. bass, rap, and R&B. On Salvador he brings a newfound tenderness to the mix, undercutting his often harsh production style with a lyrical anxiety and general sense of unease. Salvador is an album aching for connection from a creator unafraid to put his inner-most thoughts out in the open for all to devour. The one song on the album, released last month, that I keep coming back to is "Salv Goes To Hollywood." It feels somewhere between Justin Bieber and Aphex Twin, as if pop and experimental forces are bashing into one another to see who wins. It sounds like a hit to me, whatever. If you do take the dive with Salvador then be sure to check out the rest of Sega Bodega's Nuxxe crew, which includes the similarly boundary-pushing acts Shygirl, Coucou Chloe, and Oklou. — David Renshaw
Nazar, Guerilla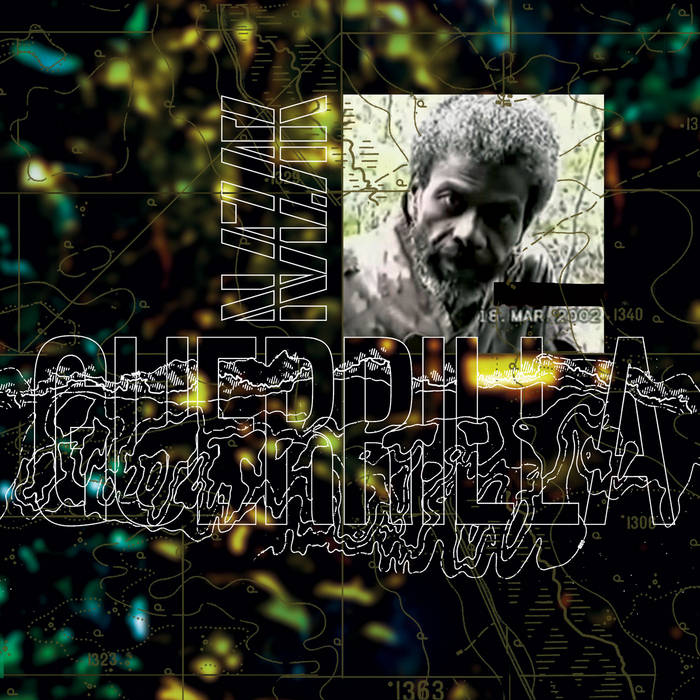 The cerebral, industrial reckoning of Chino Amobi meets Burial's tactile manipulation of pirate radio airwaves on Guerilla, the debut album from Nazar. He has molded kuduro, the dance sound of his native Angolo, into "rough Kuduro." Similar to how kuduro pieced together disparate party-starting sounds to create something new, Guerilla weaves together Nazar's family history and personal histories with Angola's bloody civil war. Through music, Guerilla celebrates and displays the triumph of human innovation cast against our deep capacity for cruelty. There's a lesson here, somewhere... — JD
Oli XL, Rogue Intrider, Soul Enhancer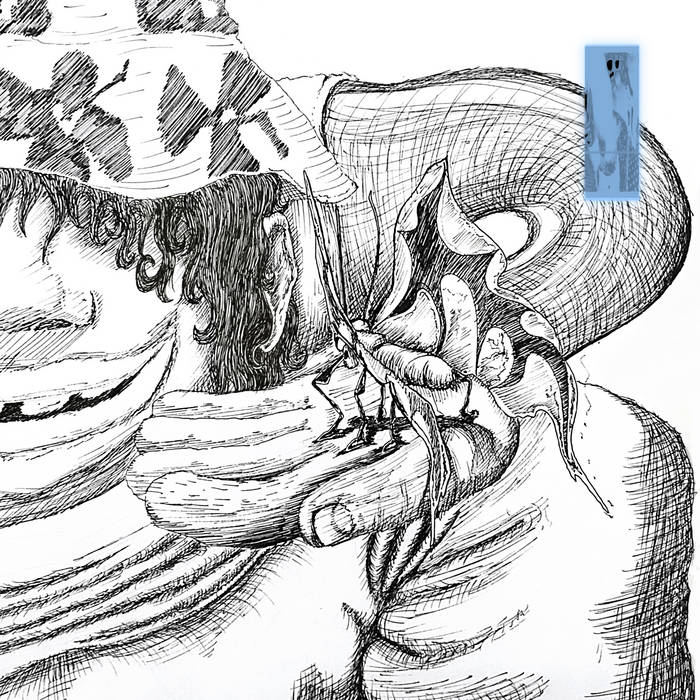 If the Swedish producer's idiosyncratic debut LP managed to slip under your radar last year, there's probably no better time to encase yourself in its metallic trappings than right now. Rogue Intruder, Soul Enhancer is built like a mechanical playground in constant kinetic motion, with gonzo minimalist loops that wrap, cinch, and dissipate. Though Oli XL sticks to a decidedly grayscale tonal palette, there's an unrepentant buoyancy throughout the whole endeavor — especially when deploying an animatronic voice to drone out "boring!" and "lame!" on "DnL," or on "Clumsy," where he drains all the blood from Beck's "Loser," leaving a twitching, skeletal frame in its wake. You'll probably never enunciate "soy un perdedor" the same again, and it's probably about damn time. — Salvatore Maicki
Hot Mulligan, You'll Be Fine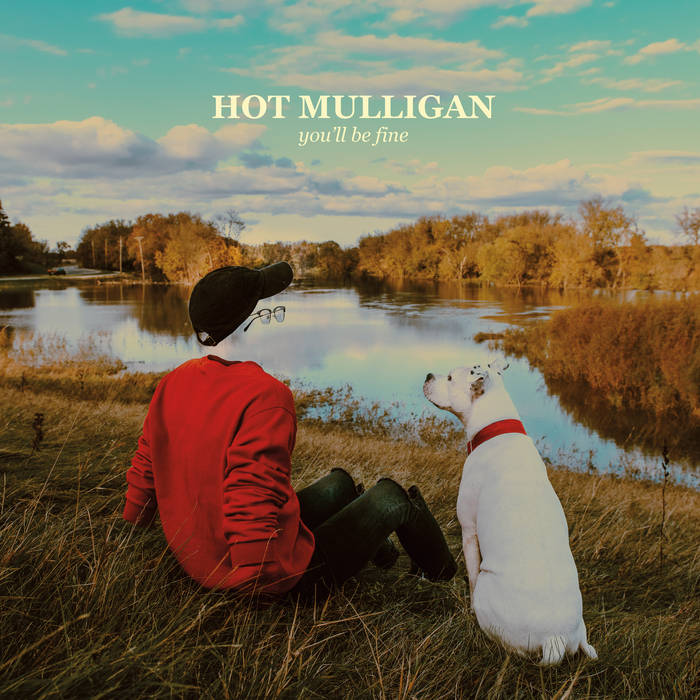 It's been a terrible month for the world, but a pretty good few weeks for… ummm... people who like Michigan-based emo bands. A week before Detroit four-piece Dogleg released their furious debut Melee, Lansing's own Hot Mulligan put out You'll Be Fine, a joyous throwback to the major chord-fueled pop-punk of the early aughts. It's not hard to pick up on their influences: early Fall Out Boy, Tell All Your Friends-era Taking Back Sunday, Dashboard Confessional, and inevitably American Football. Shamelessly earnest and propelled by lead singer Tades Sanville's raspy, angst-ridden vocals, You'll Be Fine is the type of record that could inspire the same scrawl-on-your-Converse devotion that those bands did as well. For example: "Hey, I know I'm a fucking mess these days / Don't do anything but sulk and sleep," Sanville howls on "Green Squirrel in Pretty Bad Shape." Proof that fraught post-hardcore was built for the shut-ins we've all become, and that just goofball song titles (that one slots in between "Feal Like Crab" and "Dirty Office Bongos") shouldn't be used to judge well-crafted songs. — Alex Robert Ross
ZelooperZ - Gremlin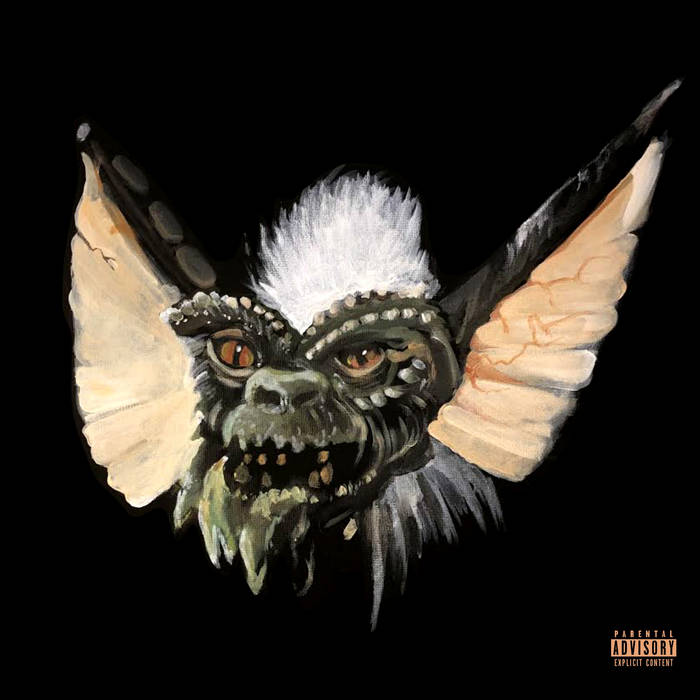 ZelooperZ, a member of the Detroit based Bruiser Brigade, occupies the same sort of space as other experimental, sample-heavy, and lyrically diverse hip-hop artists like MIKE and Injury Reserve. His most recent tape, Gremlin dropped this past Wednesday and brings listeners down a murkier tunnel. The 12-track project takes note of the current rap landscape in Detroit — menacing keys mixed with deep synths and occasional breakbeat infusions — but ZelooperZ puts his own stamp on the sound, delivering chaotic flows with a non-stop rotation of voice inflections. There is no respite on Gremlin. The project carries a level of desperation with songs frequently cutting out abruptly, as if recorded after breaking into a studio. On "16," the Detroit rapper approaches a particularly ethereal beat that you might expect some level of auto-tuned crooning with a mesmerizing chant of a verse. Instead of modifications he uses his own vocal ability to warp and strangle production to fit his style rather than the other way around. — WG
yeule, Serotonin II
To give into Nat Ćmiel's full-length debut as yeule is to be swallowed whole by some glittery behemoth straight off the pages of a soft-goth fairy tale. The dense and thorny fantasyland that the London-based singer and producer constructs on Seratonin II is one that simultaneously beckons and bewitches. This is cyberpop maximalism, with every twist and turn fully embellished. These days, I turn to music as a means to escape — not to avoid reality, per se, but to be reminded that there are other existences beyond my apartment. The sonic realm of yeule is one that I intend on exploring for a long, long time. — SM
Navy Blue, Àdá Irin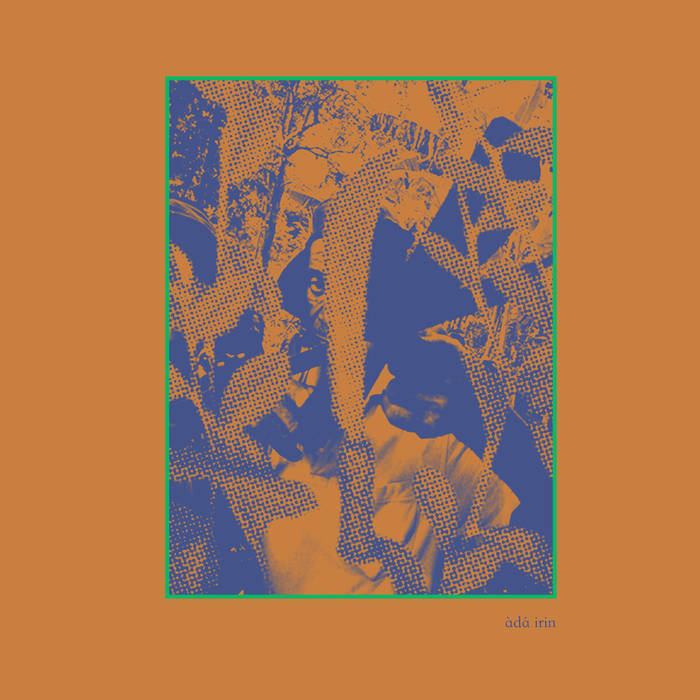 Navy Blue, aka pro-skater Sage Elsesser, belongs to the clique of New York rappers operating in the jazzy fugue created by Earl Sweatshirt and his dense lyrical workouts. Similar to his like minded pals MIKE, Maxo, Mavi, and, Pink Siifu, Navy Blue creates chewy rap music that needs some time to soak in. That said, he has instant slaps too. "With Sage" takes a pitched up soul sample as a bed for Elsesser to run wild on while "Crash!" and "22!" turn pain into joy with an effortless ease. — DR