Colm Dillane, better known as KidSuper, has been living by his own set of rules since setting up shop in Williamsburg, New York in 2012. He's transformed his storefront and apartment into a music studio, a residence for other artists, and a destination for creatives to chase their dreams. He's collaborated with Travis Scott, J Balvin, Young Thug, Mahershala Ali, and A$AP Rocky on collections, and he's currently working with House of Soccer on a new capsule.
Dillane has yet to receive a formal approval to show his clothing at any official Fashion Week events, so he took it upon himself to book himself for Paris in June 2019. He showcased his Bull in a China Shop collection at that time to a packed house in the French circus venue Cirque d'Hiver Bouglione. One of the pieces included a jacket that printed his rejection letter from the Fédération de la Haute Couture et de la Mode for an official show during Fashion Week. The pieces are being sold now through his site, so The FADER reached out to speak to him about the inspiration behind the name, the design of the pieces, and his decision to have teachers model his clothes.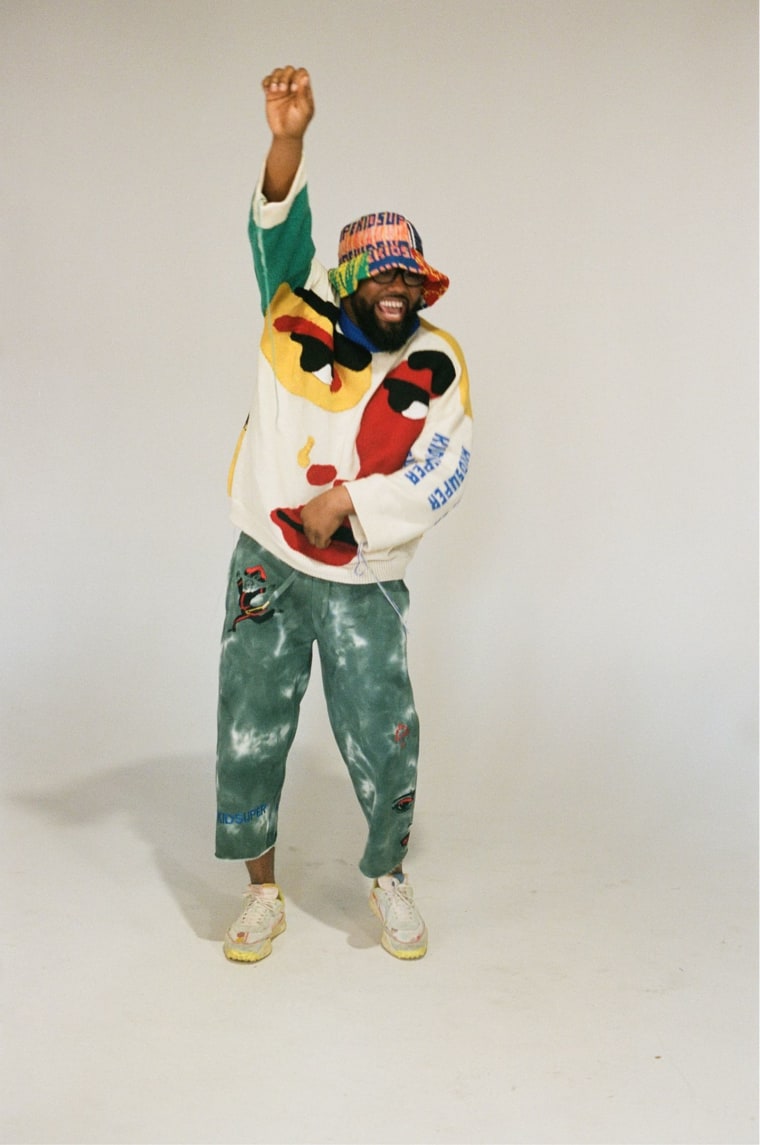 Why did you call this collection Bull in a China Shop?
The idea for the show was based around a couple things: I was going to Europe as a brand for the first time. I was going to do Paris Fashion Week for the first time. This was a huge moment, something I never saw coming. For my first time in Paris Fashion Week, how was a small streetwear brand from New York City going to compete with the likes of Louis Vuitton, Valentino, Givenchy, Dior, Balmain, Hermes? Even writing these other brand names it's crazy that I am on the same stage. I really started selling T-shirts in a Brooklyn Tech High school cafeteria compete with 100-year-old legacy brands. I knew I didn't have the budget to compete with these brands, so I had to come up with a concept that could make up for the lack of budget. What I have is authenticity, and I have my own story to tell and I think it might be just as compelling as that of a 100 year old brand.
My parents are both from Europe. My mom is from Spain and my dad is from Ireland and as a child I was always visiting my grandparents in each country respectively. A big part of Spanish iconography is the bull and the history of bullfighting. I loved the idea of setting the runway as a bullfighting ring. Not that it was a life or death moment, but there was a battle ahead I was really not sure if I was going to pull it off. So that was the setting for the bullfighting. That inspired "A Bull in A China Shop." I felt like KidSuper was that bull, breaking into a room that it did not belong, standing out, and making a mess.
There are a few subsects of our population you could have dedicated this collection to who need our help and awareness. Why did you choose teachers for this one?
If we strip everything away to the core, what is the most important profession: teaching. What is crazy is that society has deemed teacher a low-paying job. I hope to start a trend that other brands use teachers so they are paid a lot of money and can be inspired and enthusiastic towards teaching the next generation. I wanted to focus on the actions of the person rather than the way someone looks. At the core of the KidSuper brand we are on a mission to highlight our own inner superhero and present work that creates worthwhile conversations.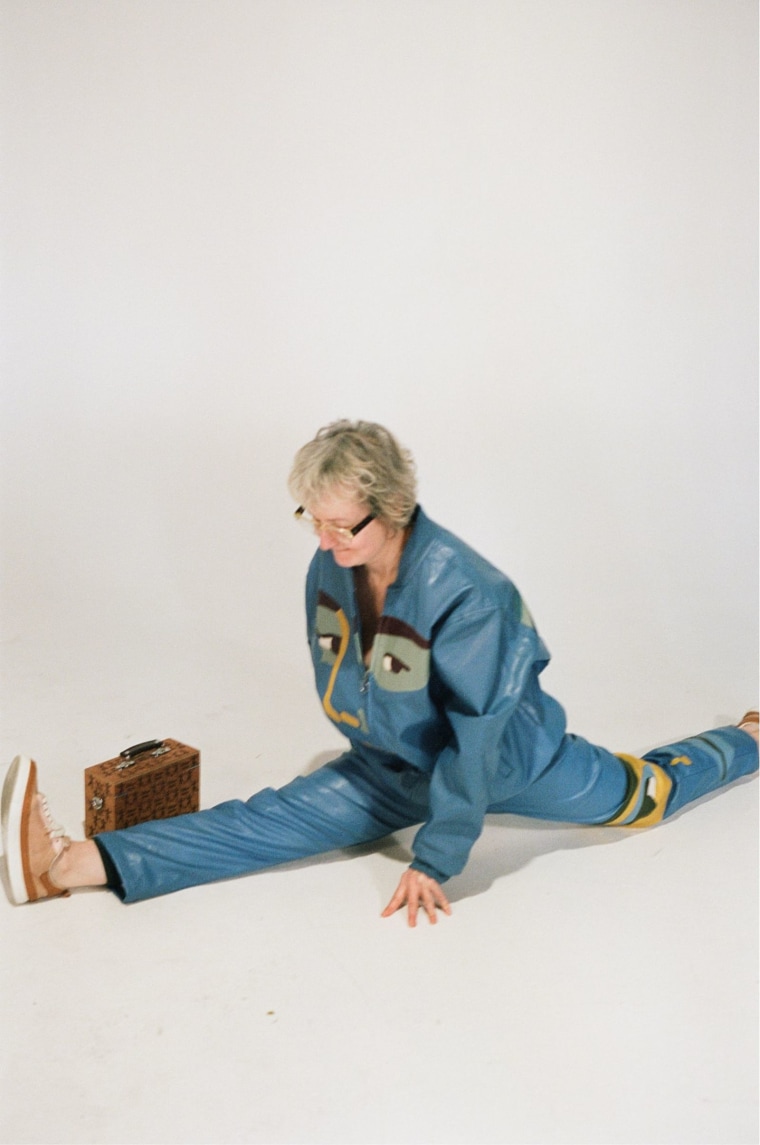 How did you find these teachers to model the collection?
My mother was a Spanish teacher at a New York Public high school, so she has the connects. Also my mother was an artist back in the '70s and a lot of her friends that didn't become commercially successful artists ended up becoming teachers. These unique life stories of my mother and her friends was another reason I wanted to use teachers. No one knows the stories of teachers and the things they have done or accomplished to get there.
Who was one teacher you had that you saw as a role model for yourself?
One of the teachers was a photographer, Juilliard-trained dancer, artist, choreographer, and now a speech therapist. It was inspiring to see how many new careers she took on with such intensity and vigor. She was fearless.
How did your love and respect for teachers inform this collection and make it different from your previous ones?
This collection was my first truly established collection. I did a fashion show, I got on Vogue, I released it at the right scheduled spring time. It is going to be in stores around the world. And for the first time I thought to myself, I didn't need to get a celebrity or something for the lookbook to put me on. I finally had enough power to shed light on what I thought deserved it, i.e. teachers. I am going to do a little video interview series called Teachers Are (Role) Models and have a platform for teachers to share their stores and there insights.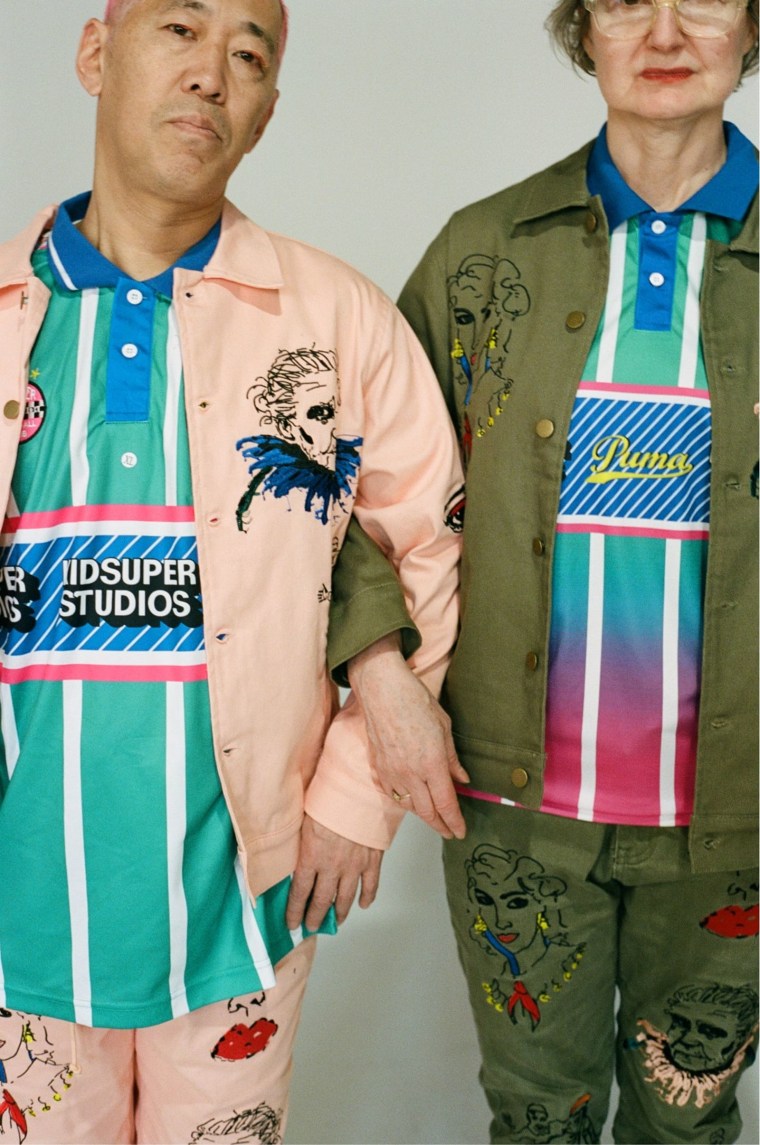 Are there any new artists you're excited about that have taken residence at KidSuper Studios?
Always love to Safa Gaw. I think he's super talented. Just needs to keep working and releasing quality music. We have a lot of artists that are on the come up that we love but haven't been staying at the store because of all the issues. Kenneth Cash is going to be big soon, probably the best new artist I have heard and I don't think he has any music actually out. That was actually one of my big projects for this year was really doing the residency thing serious. I am going to do an interview show and at the end do a collaborative t-shirt with the guests. All the profits of the T-shirt will go to support the residency program.
Although you've worked with several big names now and had fashion shows in other cities, do you feel like you still have something to prove? If so, what is it you're trying to prove?
Of course! I am nowhere near where I want to be. The progression has open doors and given me more opportunities, but with more opportunities comes more space to dream and the dreams keep getting bigger! It is a beautiful thing! There is no ceiling. I guess that is what I am trying to prove.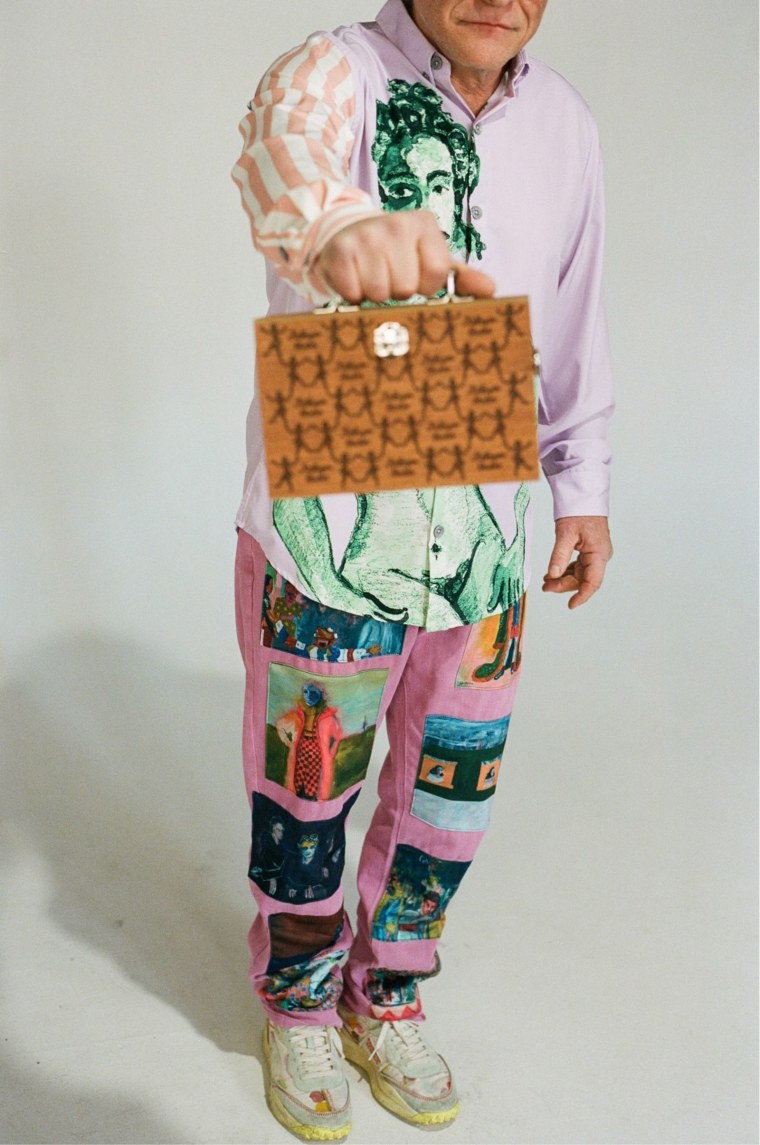 You're on a mission with your brand to bring out all of our superheroes. But all superheroes have some kind of weakness. What's yours?
I guess my biggest weakness or something I think has held back the business is the ability to trust other people and delegate. As the company grows we are going to need more and more people involved, and that is very tough for me. And side weaknesses: I have a bad memory, never been in love, and am not a great singer [though] I will never give up.
What have you been doing in your isolation at home during these trying times?
Honestly everything I was planning for in 2020 has been cancelled so now it's time to work on creative projects: painting, videos, writing, music, etc. It is weird that since there is this looming coronavirus it has been somewhat hard to truly focus, but I am getting there might read a book for the first time in a while.
Models: Susan Salinger, Speech Therapist at All My Children Daycare & Nursery School
King Doyle, Dean of Studios at Brooklyn Democracy Academy
Kazuo Yoshida, Sushi Chef at Juko
Dan Wicks, Civil Engineer at City College
Photo: Tanima Mehrotra & Steven Moran