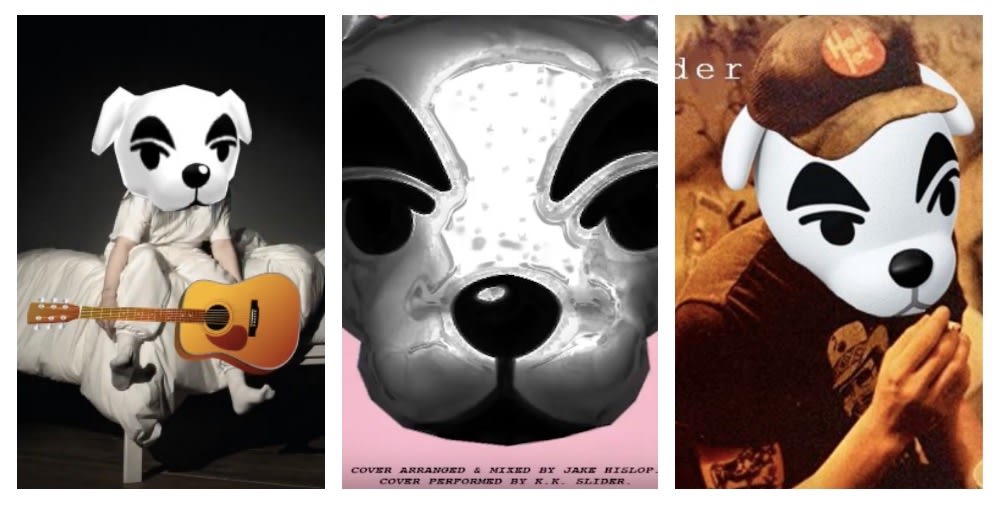 Since his first appearance in Animal Crossing (then Animal Forest) back in 2001, K.K. Slider — that even-keeled hound never seen without his trusty six-string — has been slinging ditties and stealing hearts. This past Friday, he returned for the franchise's long-anticipated Nintendo Switch iteration, Animal Crossing: New Horizons. You probably already know that, given the fact that everyone who managed to snag a copy of the game has been posting about it incessantly.
For those of us who don't own a Nintendo Switch, it looks like we're going to be out of luck for a while — most major retailers are completely sold out out of the console, fans having cleaned the shelves in anticipation for the Animal Crossing launch. There's a high likelihood that Nintendo won't be able to re-stock quickly, as the spread of COVID-19 is reported to have caused a production bottleneck in Vietnam, where Switches are manufactured.
Resellers are, of course, capitalizing on the demand by selling the consoles well-above the MSRP for those desperate enough to cough it over a few extra hundred. But, as my former colleague Annalise Domenighini pointed out, if the economy takes a downturn, you simply can't eat a Switch. So if you're like me and just won't have the opportunity to start paying your mortgage to Tom Nook for the indefinite future, at least there's troves of internet-created Animal Crossing content to dig into while we wait.
Over the past few years, fans of K.K. Slider have turned the resident indie heartthrob into a canine Vocaloid of sorts, ready to tackle any and every genre at the flip of a switch. In celebration (and for some of us, anticipation) of Animal Crossing: New Horizons, we sifted through the depths of YouTube to find what we believe to be the greatest fan-created K.K. Slider covers thus far, including inspired takes on songs by Tyler, the Creator, Ariana Grande, American Football, and beyond.
Give 'em each a spin below.
"Never Meant" — American Football
"break up with your girlfriend, i'm bored" — Ariana Grande
"Mystery of Love" — Sufjan Stevens
"Megalovania" — Undertale soundtrack
"EARFQUAKE" — Tyler, the Creator
"wish you were gay" — Billie Eilish
"Between The Bars" — Elliott Smith
"Sunflower" — Post Malone and Swae Lee
"Bring Me To Life" — Evanescence