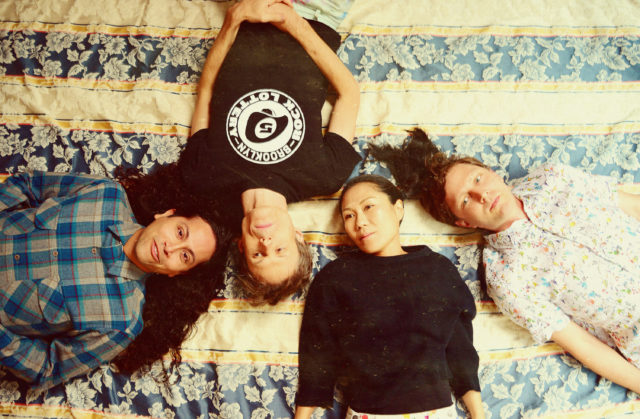 Prollific and inventive indie rock band Deerhoof have confirmed details of a new album. Future Teenage Cave Artists is out on May 29 and today we get to hear two new songs. Scroll down now to check out "The Loved One" and the album title track.
Future Teenage Cave Artists is the follow-up to 2017's Mountain Moves and was produced by the band's current lineup of Satomi Matsuzaki, Ed Rodriguez, John Dieterich, and Greg Saunier.
Speaking about the album's title track in a statement, Deerfoof said they "wanted to express what it feels like knowing that the rebels are our only hope. Today's derelicts, romantics, and children are forced to be tomorrow's heroes."
Deerhoof plan to announce 2020 headline tour dates soon. Previously planned May and June dates are currently being rescheduled.
Deerhoof, Future Teenage Cave Artists
1. Future Teenage Cave Artists
2. Sympathy For The Baby Boo
3 The Loved One
4. O Ye Saddle Babes
5. New Orphan Asylum For Spirited Deerchildren
6. Zazeet
7. Fraction Anthem
8. Farewell' Symphony
9. Reduced Guilt
10. Damaged Eyes Squinting into the Beautiful Overhot Sun
11. I Call On Thee