FADER FORT is going online for a 9-hour broadcast next week
More than 40 artists will come together for the day-long event on Tuesday, March 31.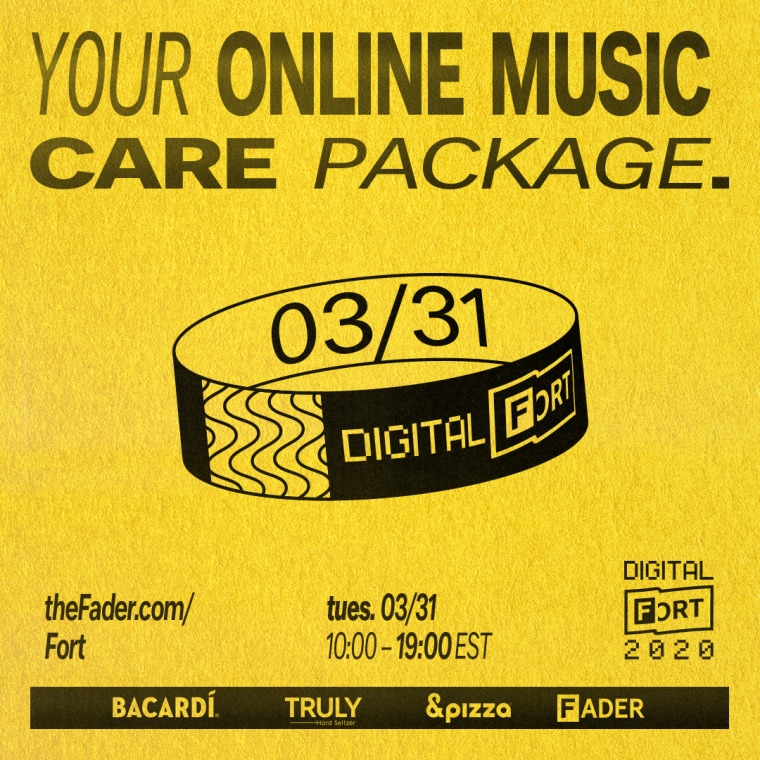 For the first time in its history, FADER FORT is going online. On Tuesday, March 31, The FADER will bring together over 40 acts for a day-long broadcast and an opportunity to raise money for charities helping those hardest hit by the COVID-19 pandemic.
Some of our favorite artists will premiere new music and reimagine standouts from their back catalogs, while some will go in another direction entirely. Guapdad 4000 will give fans a cooking demo as Gordon Scamsey in a "Cooking with Flava" segment, Ashnikko (who was going to be a surprise after-hours set at FADER FORT this year) will sing along to her hit single "Tantrum" as she's getting a wax, and enigmatic singer RMR will submit his first performance since blowing up last month with his debut single "Rascal."
The full lineup will be announced on Monday, March 30.
"FADER FORT always brings people together," says Jon Cohen, FADER Co-Founder and Co-CEO. "For 17 years FADER FORT was built around the love and support we were always shown from local music fans in Austin and NYC, including an incredible team of hard-working people who work behind the scenes to bring it to life. With the global live music industry and our adopted home of Austin, Texas in need, we are hoping that by taking FADER FORT digital we can add some brightness and financial support in these challenging times."
"Music unites us, even if we can't physically be together in the same space," Cohen continues. "We thank all of the artists who have supported us and ask their fans and our FADER audience to please donate and support those in need where they can".
Stay tuned for a full list of artists participating in Digital FORT 2020 and a full list of charities we'll be promoting throughout the day.
Thanks to our FADER FORT partners BACARDÍ®, TRULY Hard Seltzer and &PIZZA.