Daddy1 is dancehall's leader of the youth
The Montego Bay native's charisma, style, and ability to set trends is making him one of Jamaica's brightest young stars.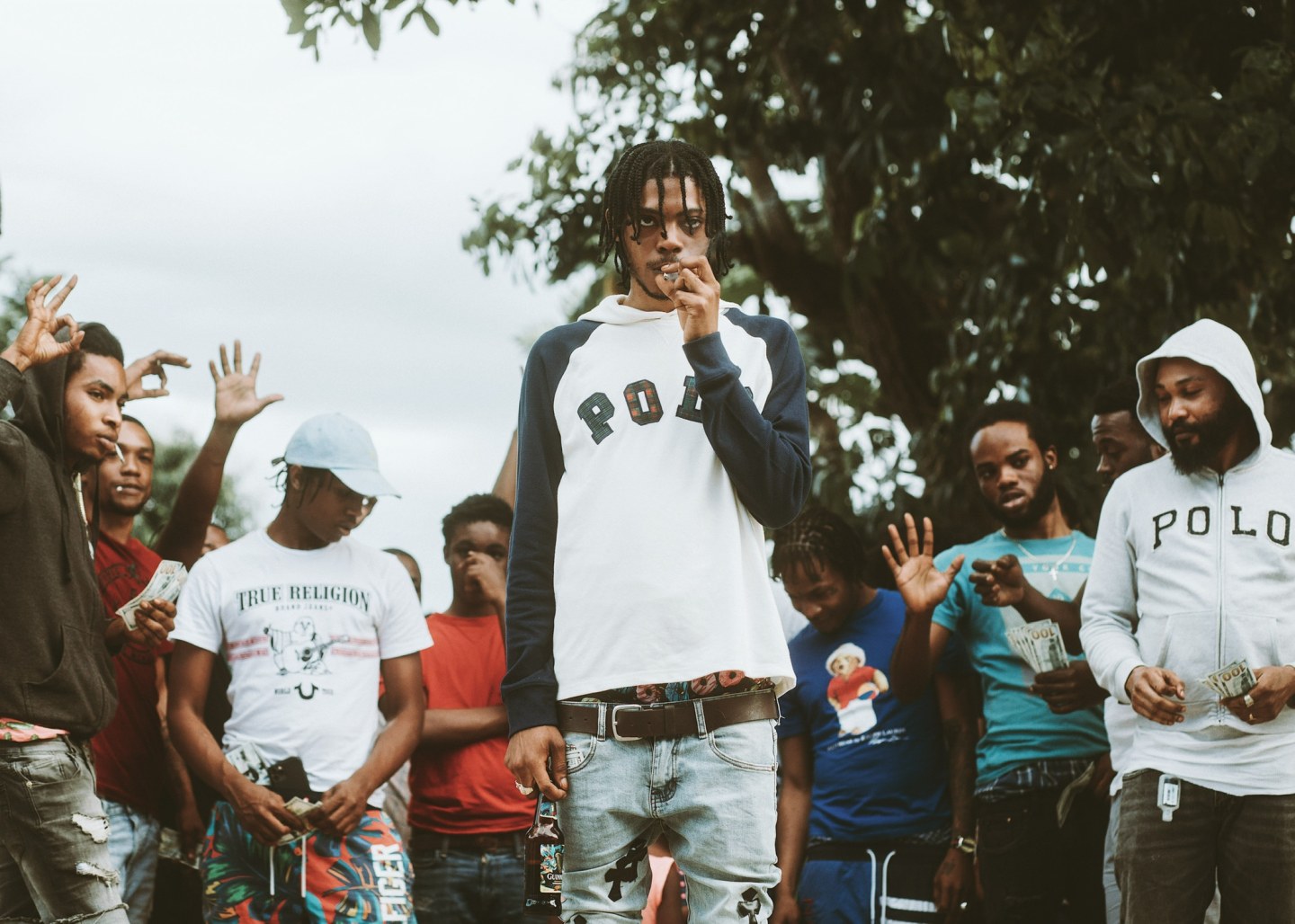 The newest generation of Dancehall artists are particularly nimble, from the way they handle their image, to the construction of their lyrics and even their understanding of the soundscape when choosing instrumentals. Daddy1 is the quintessence of this mounting wave. Born Adrian Bailey of the Salt Spring community in Montego Bay, the young Montegonian has asserted his place in the music with hits like "Alien Brain," "Anthem," "Custom," and "Trending King." His creativity and ingenuity are on display with original slangs like Brogad, which became so popular in the island that the Prime Minister changed his twitter handle from The Most Honorable Prime Minister to "The Most Honorable Brogad." The term rose to prominence through the help of Jamaican twitter appealing to the office of the Prime Minister, daring him to make the change. To many, it was a small gesture, but it was more of a bridge extended from the youth culture, through their own language created by their own elected official, Daddy1. Since then, the deejay has consistently delivered on the potential evident in his music. A potential that few great artists share, the drive to express and entertain without the use of curse words. Something our 22 year old protagonist has demonstrated with his mounting catalog.
He burst into the public consciousness in early June of 2016, when he was featured on one of Squash's underground hits, "G City Run Out." After Squash's detainment in 2018, Daddy1 became one of the frontrunners for the 6ixx, when they needed it the most. It was an MVP moment. With tracks like "Different" he began to carve out his sound and his skill was sharpened by collaborative tracks with Chronic Law like "6ix Badness." He's most comfortable in kick heavy riddims that give his ghostly tenor the room to dance skillfully in it's range. His visceral lyricism adds another layer of contrast to this sound that makes him so distinct, it would be difficult to mistake him even after a first listen. But Daddy1 wouldn't score his first major hit until early March 2019 with "Out Here," on which his style finally crystallized. His dexterity was on full display in pockets like "Watch me wallabe, anyway we go bay gyaal a follow we/ Not a killer, dem a wanna be/ Send Black Gad fi go tek dem 3/ Points Out Here/ Mix up e G&G with di bio claire." He contrasts the smooth luls in his lyrics with sharp assertive tones that emphasize his punchlines.
Although they appear to come from intuition and practice for Daddy1, much of this understanding of arrangement, timing, comedic effect, and shock value are technical skills themselves. But what truly makes the tale of Daddy1 unique and confounding to many, is his willingness along with the rest of the 6ix to stare into the gaping chasm of doubt and aspersions that are cast their way due to their woes with the law, and to do what he loves anyway. That kind of nerve inspires people to follow artists without fully knowing why. Nowadays, Daddy1 is poised and he knows it, which means he's harder to get to, but when he finally obliged me and dropped that pin in Salt Spring, I was happy to pull up. (We're also premiering the video for his new track "Rich" below.)

How did you come by the name Daddy1? What is the story behind it?

The name Daddy1. My mother gave me da name deh, as the oldest in the house. Yeah, Shelly's first son, so my two brothers and my little sister look up to me as a father. I play that father role in the house, so that's how I came by that name Daddy1. Yeeaah. Normal pree.
What was it like being the eldest in the house?

Sometimes it was a lot of pressure, because you know when mommy goes out I have to be there to do the right thing. But it was good still you know? Because it make me into a man you know?
It put you in that frame of mind where you can't wait on things to get done…

Yea you haffi go out there for it, so it make me a man right now.
How do you think being that responsible from that early impacted you as a person?

It showed that I can go out there and do it as a younger one, to show my brothers and sisters that they can do it too. You don't need no father or no mother to do it for you, you can do it yourself. Yuhzeet? Yeah. It made me responsible too, and more caring.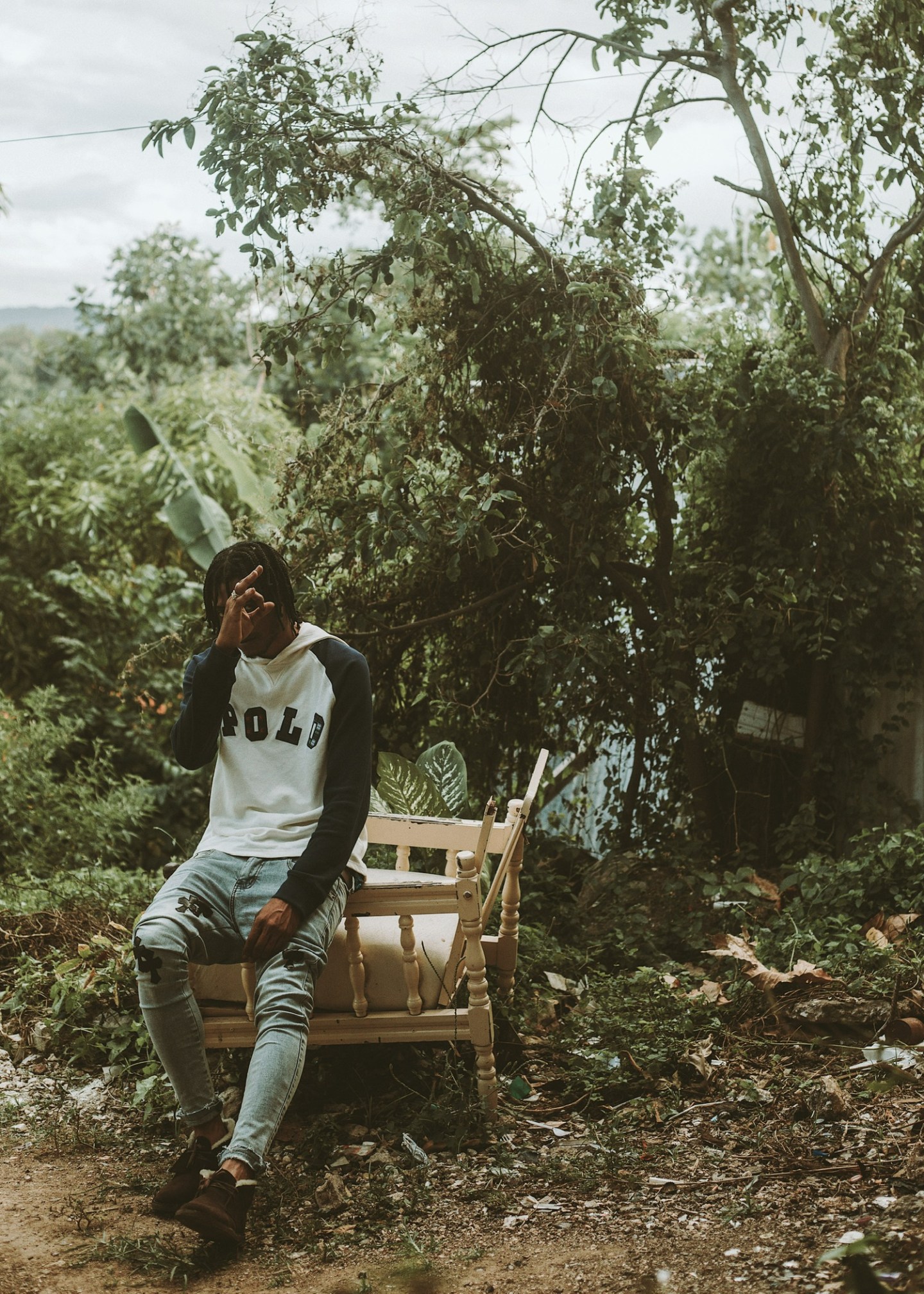 What's your earliest memory of doing music?

From about fourth grade, at ten years old. Doing it ever since.
So what inspired that moment?

Well, I never knew I was an artist, never knew I could sing. I saw my friends doing it and tried it. I been have a love for music but after a time, things just started to manifest out of it. I got to love music the more I started to do it.
Tell us the story of how you became apart of the 6ixx family?

How I became a part of the 6ixx? Well I'm always a six, yuhzeet. Squash and I grew up together, it was always a family thing. As long as I've known myself I've known Squash and Squash know me. That's the kind of bond we grew up with.
You have an arsenal of hits so far, people are curious how do you come up with some of these catchy lyrics?

Natural vibes really and everyday living. Yeah.

I get the sense that you really sit down and think about the shock factor of certain lyrics when you're putting things together.

Yeah well it comes natural you know? As long as you know what you're talking about and you have the concept of the song before you start. It comes natural from everyday life. The things you do that's what you're going to talk about. So it will come naturally.
I also get this sense from your music that you don't just have a passing knowledge of your subject matter, you're tapped in. You know what's going on and that helps you to compose effective lyrics. How would you say you gather your information?

Well yeah, we gather information from the media. You know social media is the number one media right now so we get a lot of information from that, but I also read a lot.
Who are some of the people that made you want to do music?

My mother, yeah cause I wanted her to stop suffering. So you know I have to do the right thing, because it's just her and it's hard on her you know? Yeah, and I wanted to change that.
And musically? Who would you say inspired you?

Squash, yeah because I grew up with him and ever since I've known him he's been singing [laughs]. To see him become such a big artist, that show me I can do it too. Yeah, so Squash big up yourself brogad. Loyal to the 6ixx, you heard?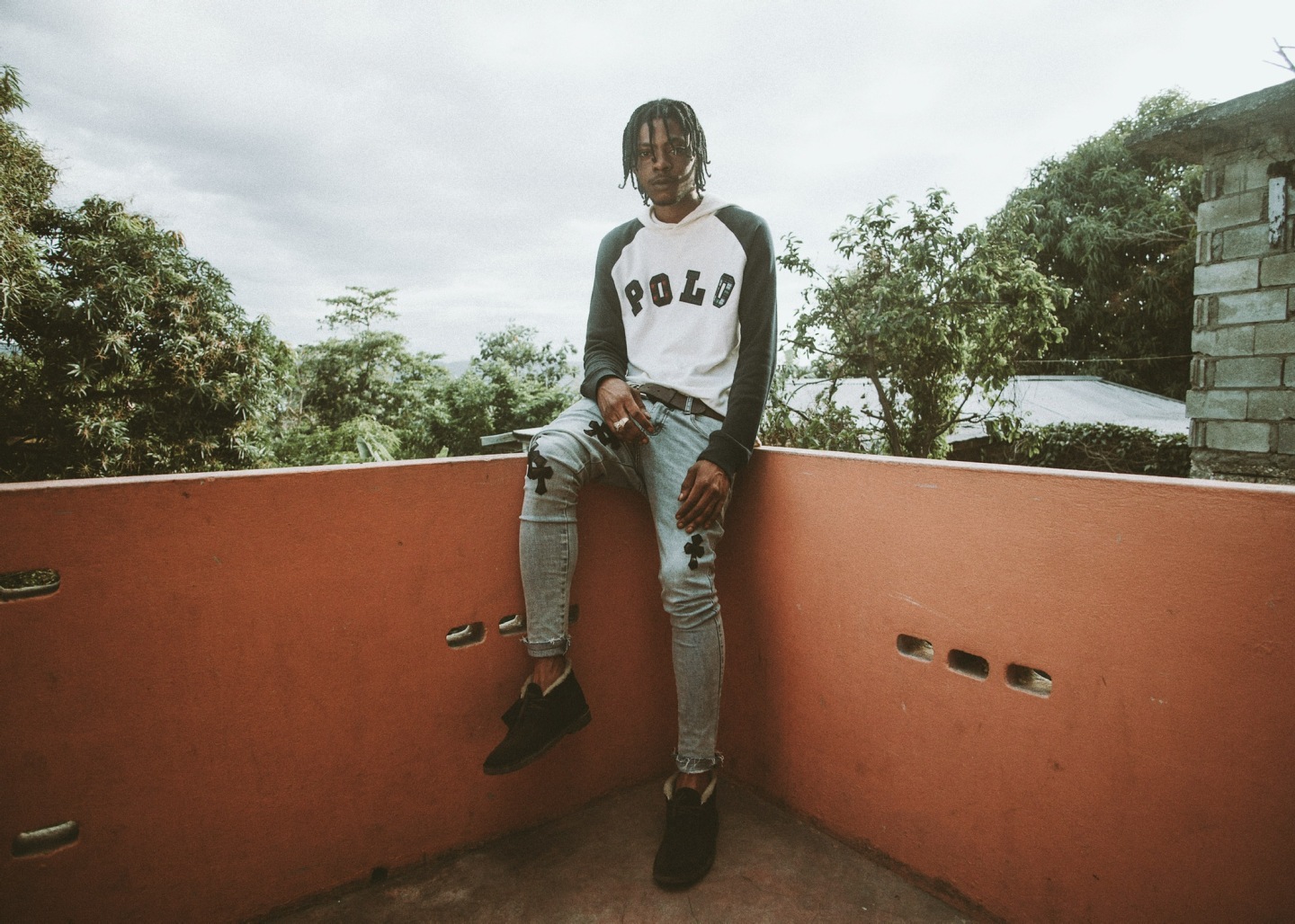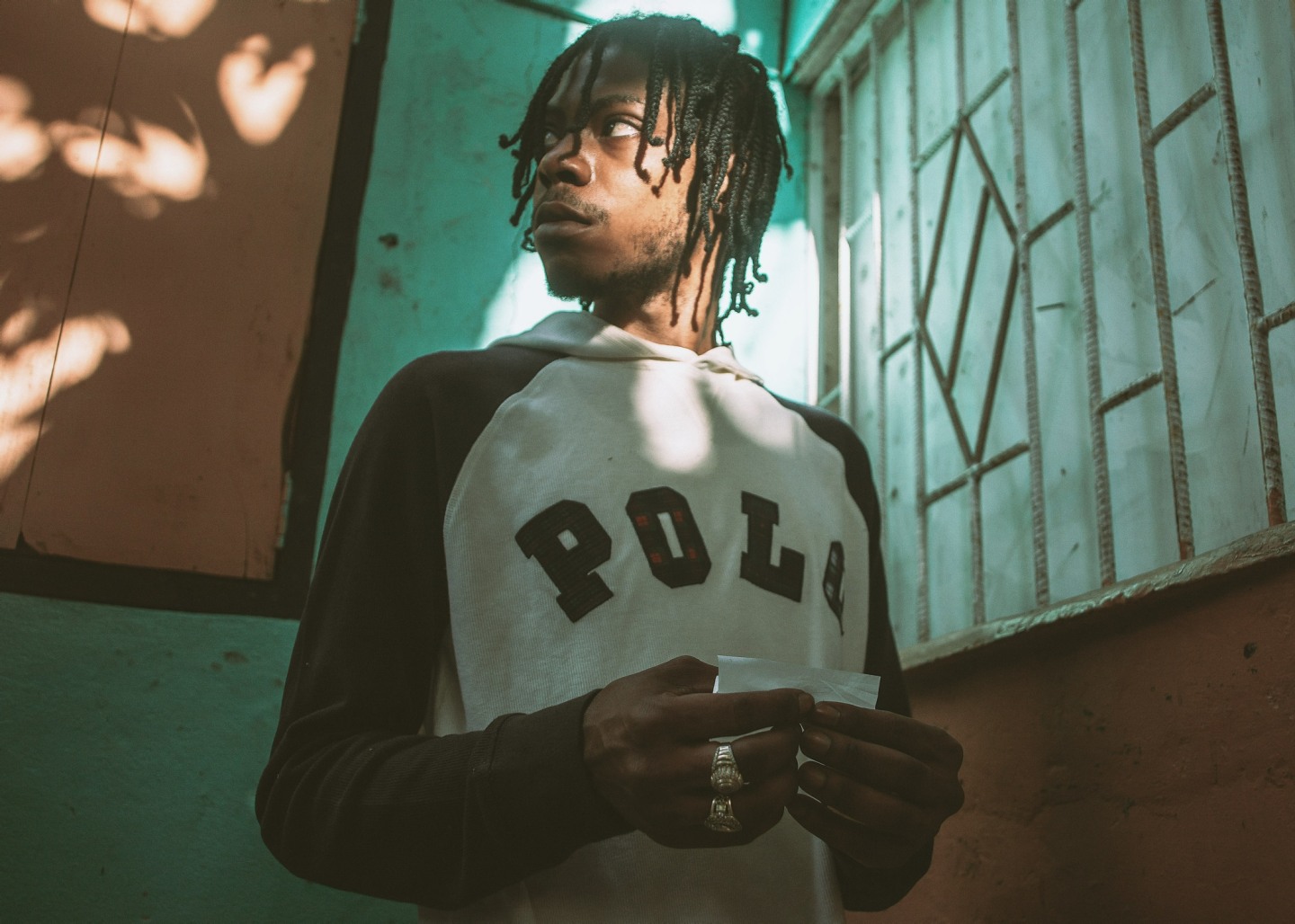 Your slang Brogad became so popular that the Prime Minister changed his twitter handle to "The Most Honorable Brogad", did you see it going that far?

No, I didn't know it would get to that point. It's a normal slang I made you know? For my friends that turn into family, I call them brogad. So it's a normal talk, I didn't really know it would get to where it is now. So we have to give thanks.
What's the story behind how the name came into being?

How brogad came about now. It's like me, Squash and his brother that passed on Gman, would call each other bro, but we also had a style where we called each other Gad. So one day I was talking and the Brogad just came out. I think I was trying to say bro and the gad came out too. So I said to myself, Jah Jah God, this is tough. From then I've never stopped saying Brogad.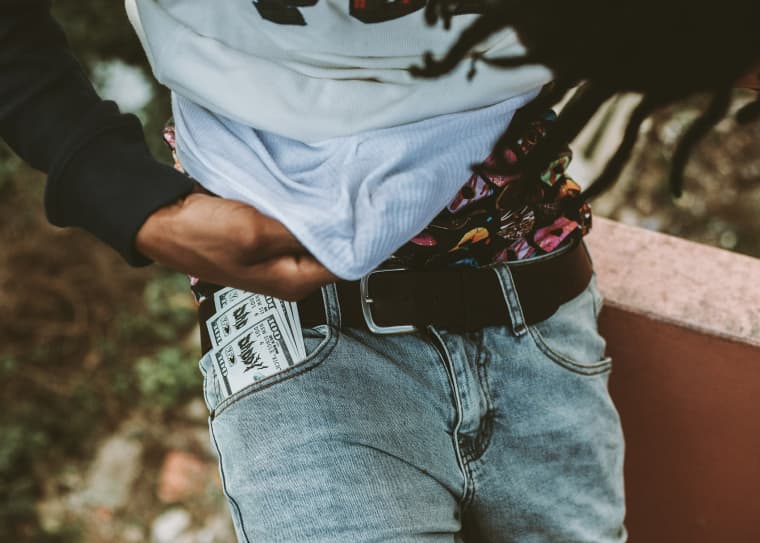 Your forthcoming EP, Bro Gad, sounds pretty sick. What was the process like choosing those songs?

The process wasn't very hard because I voice songs every night. I'm in the studio every night, or every other night. So you know it's not going to be hard to find songs but I had some songs and I sent some of them to the producer and asked if he liked them, told him I wanted to do an EP. I said pick the songs, and sent him about eight songs and he picked the ones he wanted.
What can people who haven't heard the EP expect from you?

Expect to hear everything. Trap vibes, Party vibes, everything. It's Daddy1 trust me, you are going to like this one.
Do you have a favorite song from it?

"Rich" is my favorite song so far.
You talk about investing, is that one of your strategies for making money?

Yeah you haffi invest brogad, if you don't invest you're going broke. Gotta be smart.
Why do you think things like investing is important for young people right now?

It's important because in the next ten years, you can see what you invest. You will see your money grow. You know you have to set the foundation, because you know you have generations to come and you want to make sure that your grandkids can be alright. So you have to set it from now.

You don't curse in your songs but they still hit. Is that intentional for you?

No, I don't use curse words in my songs. I'm trying to show the youths that you don't need to be bad, you need to be making money. We don't need anymore bodies. So I don't give them any form of curse words in my music.