Check out the lineup for Day 2 of Digital FORT
Streaming live to your couch, desk, and bed.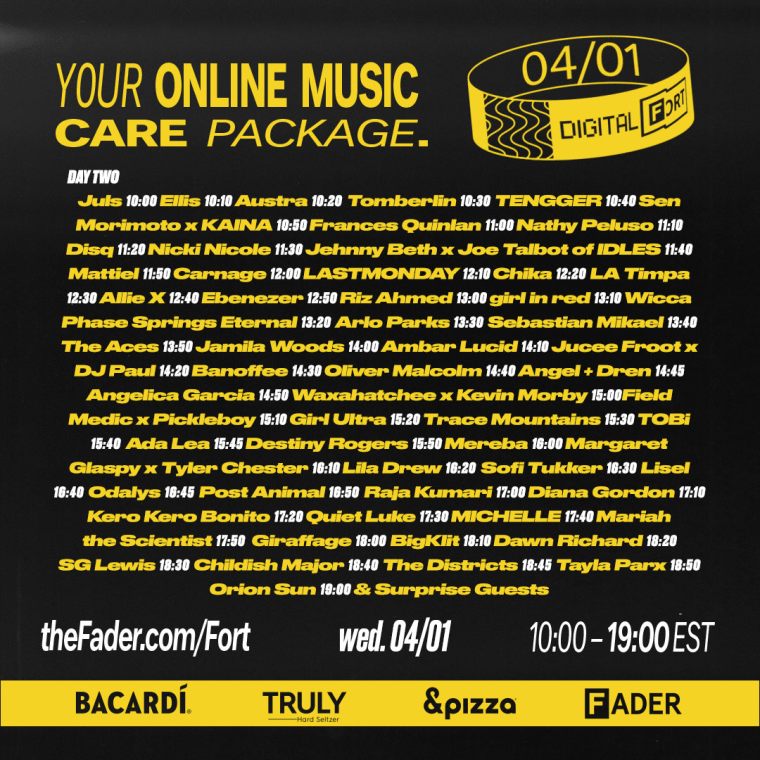 Digital FORT 2020 is in full flow. All day today we'll continue publishing videos from some of our favorite artists in an effort to raise money for those hardest hit by the COVID-19 pandemic.
After an overwhelming response from artists, Digital FORT will continue on to Day 2. Tomorrow, April 1, we'll bring you exclusive stuff from some of our favorite artists, with a few surprise guests peppered in throughout the day. Check out the full lineup at the top of the page.
Thanks to our FADER FORT partners BACARDÍ®, TRULY Hard Seltzer and &PIZZA.