Populous and Emmanuelle create a mythical dance floor on "Flores No Mar"
Hear the first single from Populous's upcoming album W, out May 22.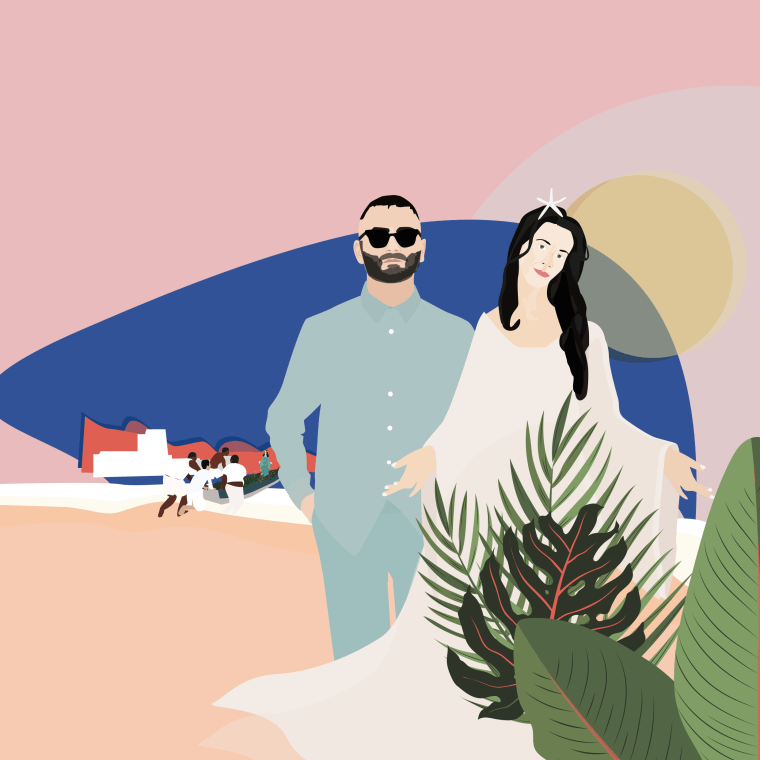 Every day I spend some time dreaming about the rave I'm going to attend when (if?) quarantine is over. I imagine my hometown of Toronto throwing a party the size of the ones in the 90s, filled with thousands of people enthusiastically hugging every person they see. "Flores No Mar" might not have the tempo of the songs that play in my fantasy, but it has reminded me that such an experience will inevitably be a transcendent one.
The song, more of a soothing balm than a sweaty banger, is a collaboration between Italian producer Populous and Brazillian singer Emmanuelle. Its lead melody slyly twinkles a la Selected Ambient Works over conga-lined percussion and Emmanuelle's alluring, Portuguese enticements. The track pays tribute to Lemanja, protector of seafarers, fishermen, feminity, and womanhood in the Afro-Brazilian religion Candomblé, and Populous dove into the mythology over email:
"For observers of the Afro-Brazilian religion of Candomblé, Lemanja, goddess of the sea, is the mother of all the Orisha, protector of seafarers and every aspect of womanhood. Her help is invoked by offering feminine gifts such as flowers or perfume. Believers ask Lemanja to free them from desire if they find they've fallen in love with the wrong person. Emmanuelle, who is originally from Brazil, raised in Miami and now based in Milan, sings to her goddess and offers flowers while dancing in an infinite ocean in the dark of night."