You could say that Dougie Poole makes cosmic country, but that really depends on what you consider "cosmic." The Brooklyn-based oddball cowboy borrows parts of his sound from the plains, little AM-radio melodies built for lonesome nights in wide-open spaces. But beneath the surface, his songs are charmingly grubbier and more cosmopolitan. "My laptop glows like the moon / It's the only light in this shit-hole of a room," he sang on "Laptop" near the end of his brilliantly named 2017 LP Wideass Highway. He makes country songs for day-jobbers, psychedelic like a batch of mushroom-infused chocolates passed around at the Irish pub beneath your office.
His new album, The Freelancer's Blues, is due out June 12 via Wharf Cat, and its first single is debuting at the top of the page. "Vaping on the Job" (Poole has a knack for titles) is a driving song that could have found its way onto AM radio decades ago if it weren't for its subject matter. But stripping away Poole's unlikely drug of choice, it's a touching song about workaday bullshit and the little moments of pleasure we seek out when we're trying to secure a paycheck.
"It's a thing that people do. It's a thing that I've done," Poole wrote in an email to The FADER. "Depending on the job you're doing, and depending on what you're vaping, it can be reckless and stupid. But I think most people who vape on the job are just doing what they need to do to get through the day."
"A lot of people have to spend a lot of time at work pretending to be things they're not," he continued. "I think that a lot of the artists I know do this: 9 a.m. to 5 p.m., they're hiding out all over New York City, doing their other jobs. For most of us, it's just part of being an artist. But sometimes the work you do to sustain yourself, and your art, starts to take over and use all your energy. It can leave you feeling lost, out of touch with yourself. I wanted to write a song about that compromise, I guess."
Listen to "Vaping on the Job" at the top of the page, find the tracklist for The Freelancer's Blues below, and pre-order the album here.
Dougie Poole, The Freelancer's Blues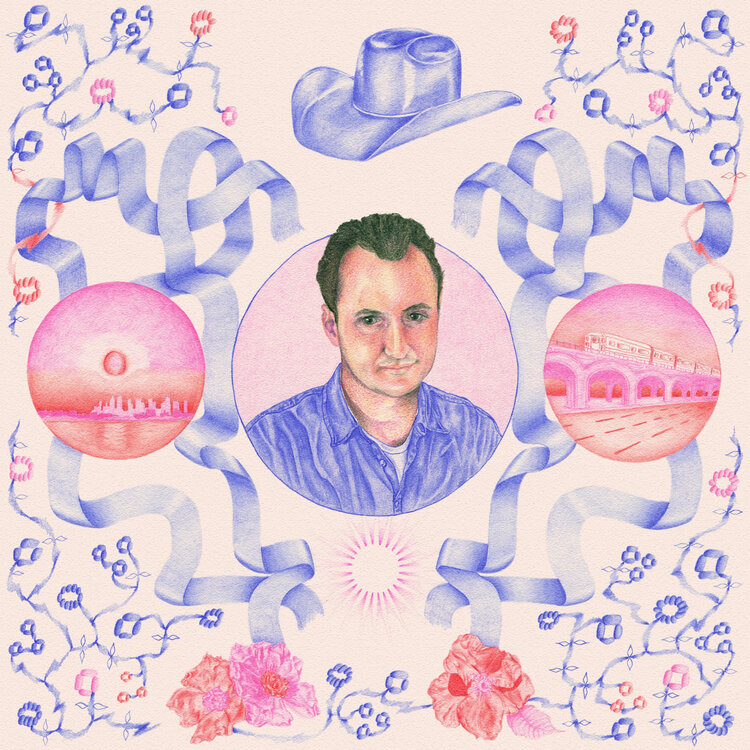 1. Vaping On The Job
2. Los Angeles
3. Claire
4. Buddhist For A Couple Days
5. Natural Touch
6. The Who's Who of Who Cares
7. To Not Have A Brain
8. These Drugs Aren't Working
9. The Freelancer's Blues