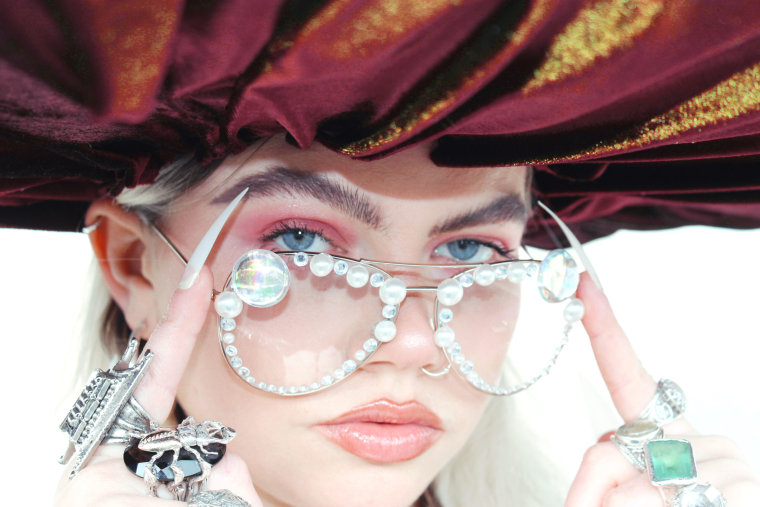 Pop artist CHINCHILLA is ready to make noise. Her eight-track debut EP contains elements of hip-hop, pop, and electronic music, the unique result her struggling to find her own sound while working with other producers, and eventually going it alone. She did end up working with others on two songs — "Shadows", which was written with Jordan Lees and features him on piano, and "Know No," which was co-written and produced by Mort.
CHINCHILLA can be raucous with energy and forward with her desires ("One Time") or she can be more guarded and gentle ("Shadows"). She can also flip a switch with her voice going from full body, stadium-rocking tones to a whisper.
In an email, she spoke about the dichotomy of the project: "There are two sides to a coin – the good and the bad, thrilling and exhausting, cheeky and sinful, patience and dishonesty. We work in opposites."
Photo: Brad Lewis & Anni Kaismala