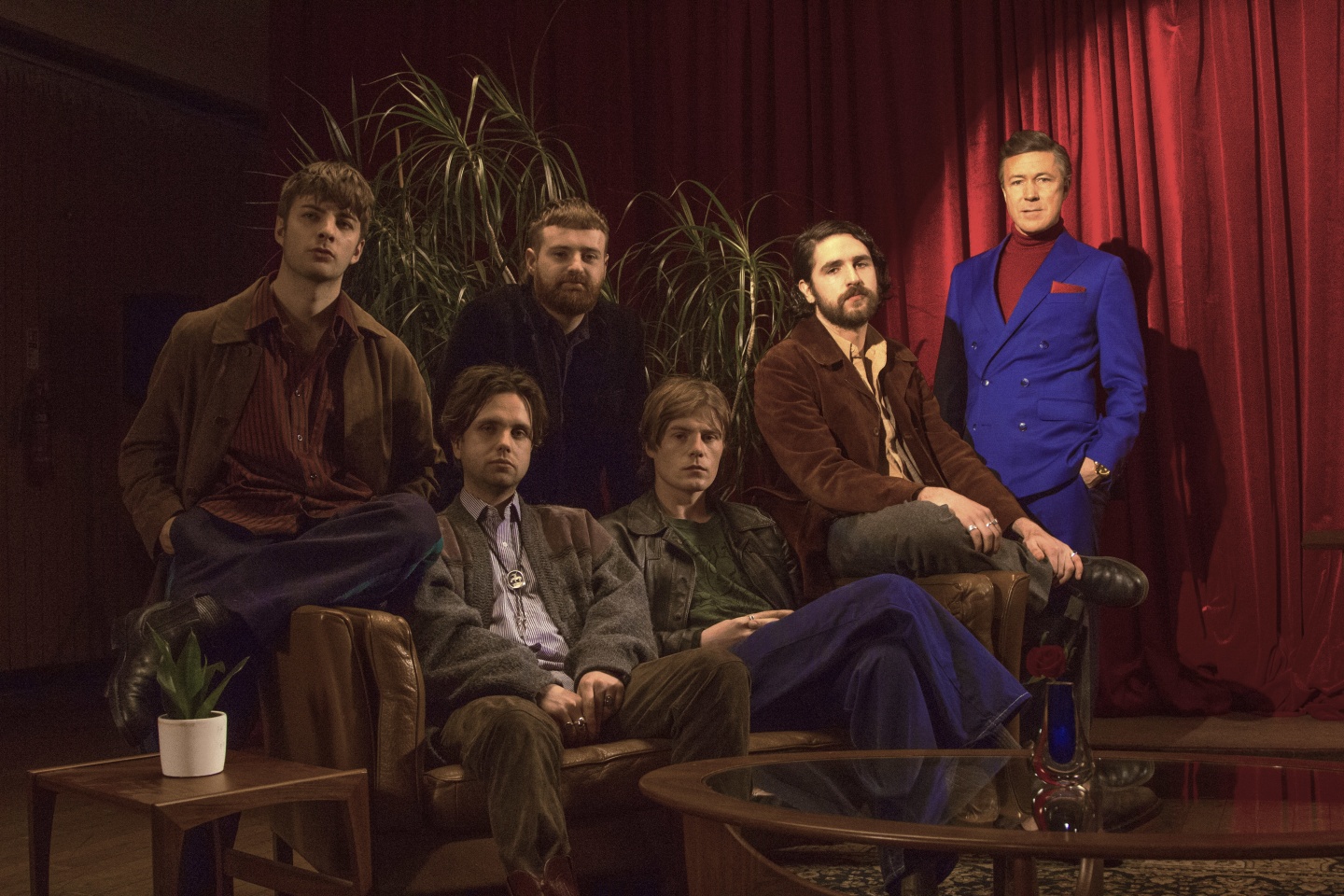 Fontaines D.C.'s 2019 debut album Dogrel emerged from nowhere, taking the band from playing pubs in their home city of Dublin to the top ten of the U.K. album chart and a Mercury Prize nomination. The band's mixture of post-punk energy and frontman Grian Chatten's romantic observations on life in the Irish capital won over a legion of new fans. This success put them onto a non-stop touring circuit that, Chatten says now, left them overworked, uninspired, and worried by other people's expectations. "It's not reality to disappear from life for a year and a half and not see anything but backstage hummus," he says ruefully.

That Fontaines have emerged a year later with a second album is in itself a minor miracle. The difficult second album is a cliché for a reason — too much gigging, too much pressure, and not enough writing — but the five-piece found that harmonizing between shows was an escape from both inter-band tension and the mundanity of the tour bus window. "We always liked the idea of a quick follow-up," Chatten explains, "but we wrote this album because we had to, for ourselves." The result is A Hero's Death, a brooding and stormy record that swaps the euphoric highs of Dogrel for a frantic melancholy inspired by Pixies, Broadcast, Lee Haizelwood, Rowland S. Howard, and The Birthday Party.
The first taste of the album is the title track, premiering above, which comes with a video starring Game of Thrones and The Wire's Aiden Gillen as a sinister chat show host. Gillen shows both of his faces in the "A Hero's Death" video, charming the TV audience before heading backstage to a world populated with surreal puppets and shifty characters. "A Hero's Death," which pairs dissonant guitar chords with doo-wop backing vocals, is "not a sincere song" according to the frontman, who says he wrote it in response to "the fear that I'd done something as good and potent" as his band's debut album.
It made sense for the video to feature Gillen as a late night host; they are, Chatten suggests, "good ambassadors for insincerity." Fontaines have some experience on the late night circuit, and were surprised to be invited to play Jimmy Fallon's The Tonight Show late last year. It wasn't an experience they particularly enjoyed, making them feel "like a shelved product for sale and then escorted off the premises," according to guitarist Conor Curley. "[Drummer Tom Coll] got a pair of Questlove's sticks though, which was cool."
Inspired by the line "everybody's looking for a hero's death" in The Hostage by Irish playwright Brendan Behan, the song and album title is designed to guard against the heightened anticipation the band's fans are bound to have about the record. The 1958 play tells the story of the activity leading up to the planned execution of an 18-year-old IRA member in a Belfast jail. The album doesn't dive into such overt politics, instead focusing on "Love, in a very general sense, and how to respond to that," according to Chatten. Love, he says, "sometimes feels like a shackle. You need a good sense of yourself for success not to change your self-perception." Adoration, and how to survive it, was clearly weighing heavy on Chatten's mind during those long journeys from gig to gig, and he admits to dreaming of "rejecting all responsibly and living selfishly in a bar for the rest of my life." For now, though, he's in lockdown outside of Dublin with his family and fiancee.
Speaking about the mood while writing the record, Chatten says it was "always manic," swinging "violently from self-destructive to pure hollow euphoria — both ultimately meaningless ways to distract yourself." Both Chatten and Curley admit to being "naive" when promoting their debut album and the amount of touring they did behind it. It was only by speaking to older, more experienced bands that they learned the importance of saying no and taking care of themselves. A Hero's Death is an album borne of a physical unmooring, of surviving uncertainty by reaffirming friendships that had frayed at the edges. In that sense, a band uncomfortable with the wider world may well find themselves more in demand than ever, whether they like it or not.