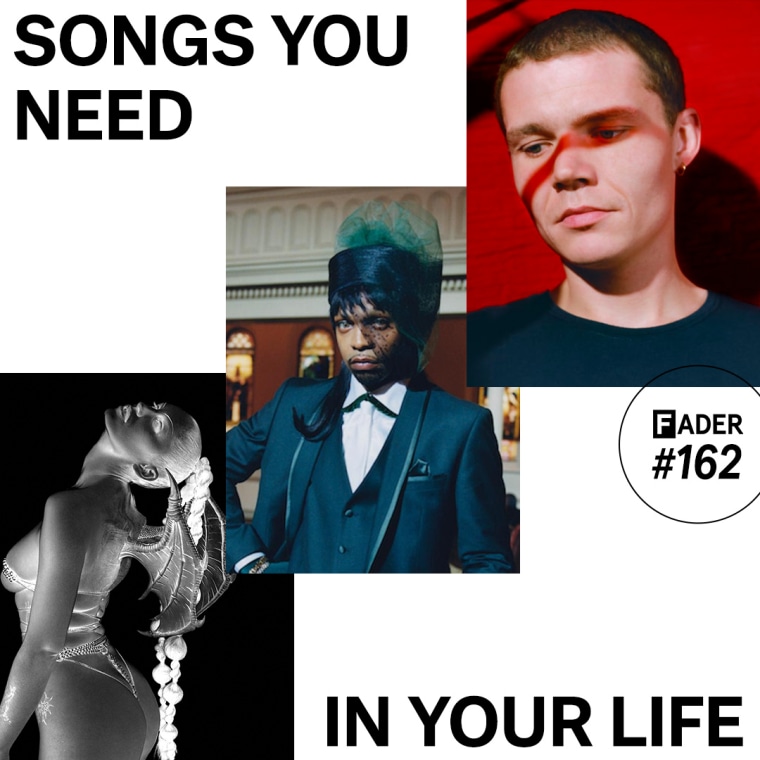 Each week, The FADER staff rounds up the songs we can't get enough of. Here they are, in no particular order.
"N.U.T.S" — Ian Isiah
Ian Isiah went and made a whole entire funk album with Chromeo. The first cut from Auntie is a bona fide stomper, an intrepid declaration of identity and the space you gotta carve out for yourself and others around you.
"Malibu" — Kim Petras
Nobody does bombast like Kim Petras, and on "Malibu," she dials it all the way up. This is the sound of rolling up to Barbie's Dream House in a monster truck.
"might bang, might not" — Little Simz
Little Simz might be winning the race here, if we're talking quarantine projects — her newest, Drop 6, was written and recorded entirely under the constraints of this past April. "might bang, might not" serves as a mission statement of sorts: fear not, it bangs.
"The Line" — Westerman
Will Westerman has a knack for constructing songs that seamlessly fuse certain familiarities with intriguing left turns. On the morally questioning "The Line," the clouds part way for an indubitably sunny chorus.
"Below The Clavicle" — Eartheater
Galvanic forces swirl just below the surface of Eartheater's newest, a feat of acrobatic finesse that has Alexandra Drewchin scraping the stars.
"GLORY" — BERWYN
True glory can only be achieved through persistence, and Trinidadian artist BERWYN's latest glitched-out confessional exists at the synapses of both.
"Water" — Kehlani
New Kehlani is here, and it's oh-so-quenching. There's some planetary madness at stakes on "Water," a fleeting (and horny) number that cuts straight to the point.
"Vanishing Twin" — Blake Mills
Blake Mills' new album is out today, and it's the kind of project you're going to want to spend time getting lost in. "Vanishing Twin," which evokes shadows dancing behind flickering candle light, is as imploring an entry point as any.
"Insomnia" — Kllo
The latest offering from Melbourne electronic duo hones in on "the moment of the night where you can't switch off and differentiate your truth from your imagination." On Kllo's terms, it's bleary-eyed and stimulating.
"So Hot You're Hurting My Feelings" — Squirrel Flower
Leave it to Ella O'Connor Williams to amplify the once discrete country twang in Caroline Polachek's Pang standout to massive proportions. Consider our feelings hurt, all over again.