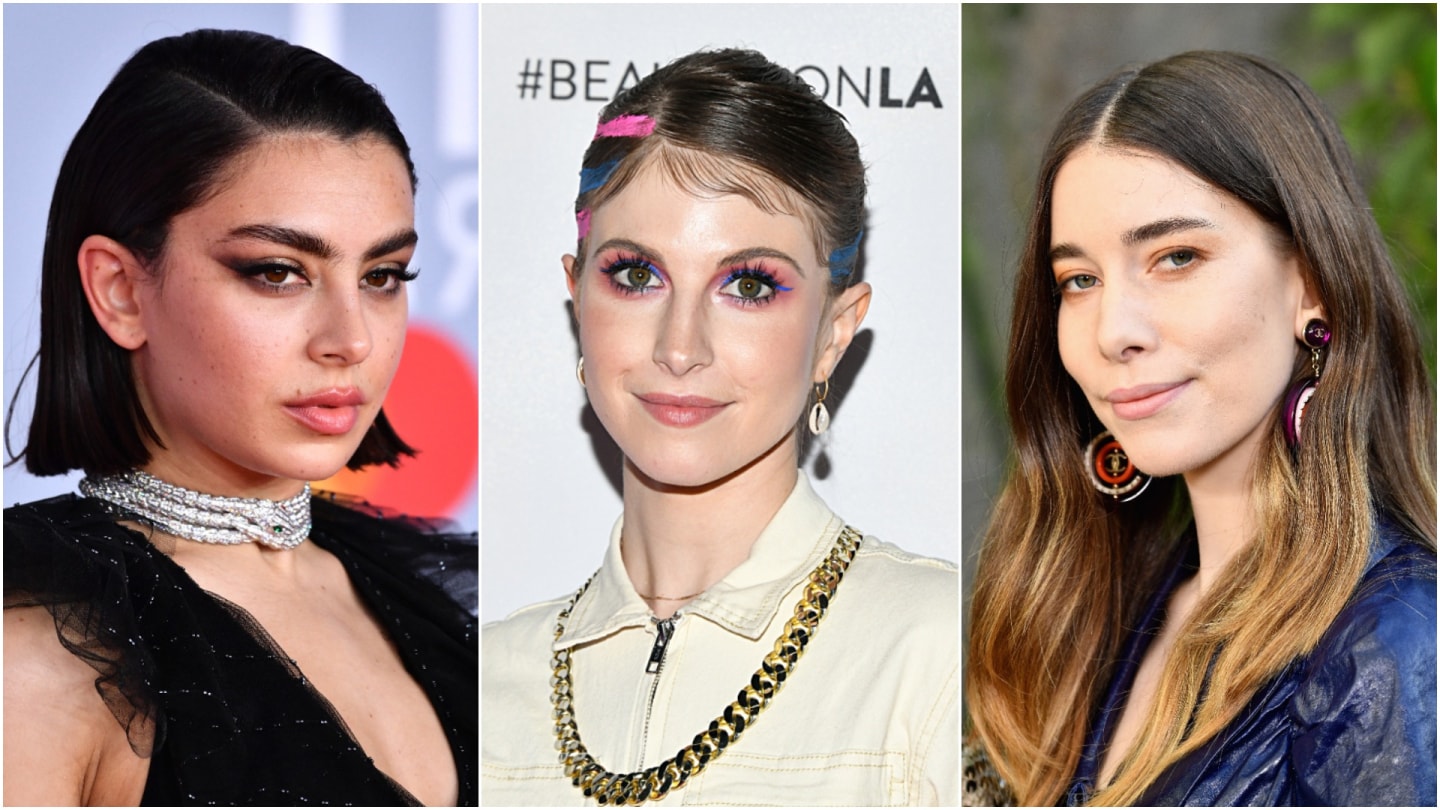 Every week, The FADER's Shaad D'Souza picks out the best pop songs in the world right now. Here they are, in no particular order.
"I Finally Understand" — Charli XCX
The songs from Charli XCX's COVID-19 sessions are basically the opposite of what comprised her 2019 record Charli — where that album traded in sleek, ultra-introspective continuations of the experiments of Pop 2, the first singles from how i'm feeling now feel raucous and strange, rave-y patchworks more in line with the lush pop of Charli's debut True Romance. "I Finally Understand" is my favorite of the singles released so far, a sleek drum 'n' bass number that marries the chaos of True Romance with Charli's emotionality.
"Stuck With U" — Justin Bieber and Ariana Grande
Given the calibre of talent on display here — say what you want about either Justin Bieber or Ariana Grande, but there's no denying that they're two of the highest strike-rate pop stars in the game — it would have been nice if this collaboration were something fizzy and heavy-hitting, in the style of "thank u, next," or even the very underrated "Intentions." Still, the earnest, showtune-y ballad it ended up being is nothing to sniff at: Grande is a theatre kid at heart, and hearing her in this mode is still pretty damn great. As far as a COVID pick-me-up goes, it's still top-tier.
"Pure Love" — Hayley Williams
If Paramore's After Laughter gave us the bright, broad-strokes mania of 80s pop, "Pure Love" from Hayley Williams' debut solo record is the inverse, finding the musician dipping into the quieter, more sensual side of this kind of pop. Think the difference between Wham! and George Michael. It's a nice look for Williams, whose voice can dip into a hundred different cadences in a minute; it's a strong highlight of the occasionally scattershot Petals For Armor.
"Grieving" — Kehlani and James Blake
"Grieving," a highlight from Kehlani's wonderful new album It Was Good Until It Wasn't, has to be one of my favorite James Blake crossovers of the past few years. The British experimentalist has spent a large portion of his career building up a reputation in the pop and rap sphere as the kind of producer who can code-switch from one production language to another without flinching, and bringing the edge of his experimental background to pop's biggest stars. "Grieving" feels more like a true 50/50 collaboration than his previous efforts; it's wonderful to hear him croon like a pop star on Kehlani's level, and the nasal tint of his voice is a nice match with Kehlani's, which is as perfect as ever.
"I Know Alone" — HAIM
HAIM are five-for-five with "I Know Alone," the latest single from their upcoming third album Women In Music, Pt. III. A downcast, shapeshifting pop track, "I Know Alone" displays an extension of the versatility that's colored WIMP3's roll-out, which began with the Lou Reed-inspired "Summer Girl" and later ventured into Robyn-adjacent pop, hyper-earnest balladry, and cathartic, classic-sounding rock.
It's a strange thing to say about such a successful band, but I often can't help but feel that HAIM, perhaps by virtue of the fact that their music draws from such foundational, classic influences, are underrated by critics. I hope the versatility on WIMP3, evidenced on "I Know Alone," changes that. This song, even more than past singles, displays how sharp the band is. Usually fond of crisp drum hits and ultra-hi-fi riffs, "I Know Alone" finds HAIM sounding as if they're playing underwater, the D'n'B-adjacent beat burbling from the speakers. It's a surreal head-rush of a pop track.
"BRB," "Plastic Plants" — Mahalia
These two songs from Birmingham-based singer-songwriter Mahalia, taken from her Isolation Tapes EP, are highlights of her catalogue thus far. Diaphanous and freeform, these romantic, warm R&B songs are proof of the alchemical, inspired pop that can come out of trying times.
"Face" — Jessy Lanza
There's something wonderfully contradictory about Jessy Lanza's music: her songs, although populated with sharp, dizzying hooks, are often too disorientating to fully understand in a single listen. This quality almost makes her music something like anti-pop, art that, no matter how hard you try, resists interpretation on first listen. "Face," the new single from her upcoming album, leans towards the pop side of Lanza's work, turning diva-y vocal samples into a chaotic, mesmerizing beat.
"Lose Your Love" – Dirty Projectors
Both "Lose Your Love" and its excellent preceding EP Windows Open harken back to an older, sweeter era of the Dirty Projectors. While 2017's Dirty Projectors and 2018's Lamp Lit Prose had their moments, there was an overwhelming coolness to proceedings that felt at odds with the shambolic appeal of the band's best records. The first single from the second of five Dirty Projectors EPs to be released this year, "Lose Your Love" features band member Felicia Douglass on lead vocals, and keeps affairs simple: a percussive sample here, some piano there. The result is something weird and endearing, a song that builds on the airy, brightly-colored Windows Open. Dave Longstreth has always been at his best when surrounded by a handful of talented, idiosyncratic musicians, and it feels as if he is, thankfully, back there again.
"Psychic" — serpentwithfeet
Even for an artist whose music feels, at any given moment, like a transmission from heaven, there's something particularly sublime about "Psychic." This single stuns, playing like a lost Boyz II Men track given a cursory clean-up by Arca; few serpentwithfeet songs have had this kind of sheen or depth. serpentwithfeet's cameo in BROCKHAMPTON's Tonight Show performance felt, at the time, like some kind of surreal, bizarro-universe transmission. Now, it makes sense: "Psychic" distills his star power to its most potent, unveiling indie's newest crossover-star-in-waiting in the process.