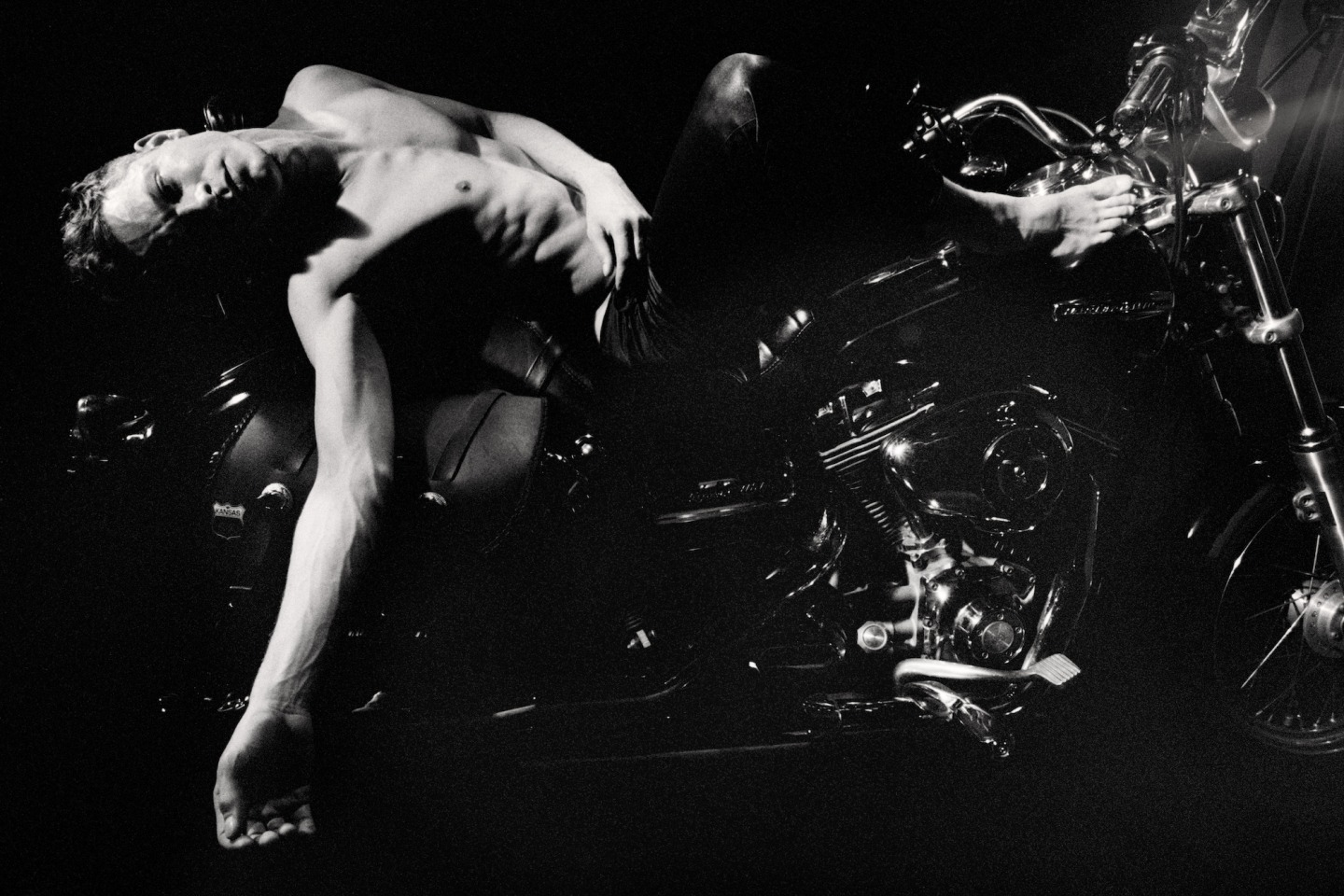 In a short essay accompanying Perfume Genius's fifth album author and poet Ocean Vuong writes that Mike Hadreas has "recast what we understand as music into a weather of feeling and thinking, one where the body (queer, healing, troubled, wounded, possible and gorgeous) sings itself into its future." Vuong is wise to note the emotive hailstorm Hadreas has overseen since he first emerged a decade ago with the devastating "Mr Peterson," a sparse piano ballad about a relationship with a teacher that extended beyond the classroom. That song, brutal, raw, and packing a hammer blow of grief, set the early blueprint for the music Hadreas made as Perfume Genius. Ten years on, his albums are still a deeply intimate affairs, compassionate and observant places in which to indulge your most soft bellied feelings, but are now also packed with sonic experimentation and the sort of aspirational mindset that would have sounded alien to anyone drawn in by that teacher's suicide.
The melodramatically titled Set My Heart On Fire Immediately is rich in texture, swinging wildly between early-'90s alt-rock, featherlight retro pop, and country songs about body dysmorphia. At its core is Hadreas, a man so comfortable in discomfort that he has made a home there. Baroque pop ballad "Jason" is illuminated by a string section and pin-sharp details about being "23 / Breeders on CD" when he embarked on a one night stand with a straight guy. On "Moonbend," meanwhile, he dreams of living inside another person and using the energy once reserved for worry to relax. Lines like "Burrowed in his spine / Now I'm learning Spanish" comically imagine what that would look like while remaining familiar to anyone who has agonized in front of a mirror.
There is a sense throughout Set My Heart On Fire Immediately of things being managed, as well as being let loose. Many of the best songs on the album embrace this duality, acknowledging that different feelings and sounds can exist at the same time. "On The Floor" fite a teen's feelings of love in a queer relationship and the accompanying societal shame into three minutes of vibrating funk. "Describe," meanwhile, lands in the middle ground between the sort of grunge riff Matador label mates Queens of the Stone Age would envy and a pillow-soft vocal that touches on Hadreas' relationship with Crohn's Disease ("No bells anymore / Just my stomach rumbling"), an illness the now-38-year-old had to contend with since his teenage years. The baggage we carry with us from adolescence also rears its head on "Without You." Producer Blake Mills sets a galloping pace for the song's perky Americana while Hadreas uses it to talk about a rare moment in which he liked his appearance.
The core of the album is often reminiscent of the first two Perfume Genius albums — overcome with feelings of isolation and mental anguish. The difference now is that Hadreas boasts a confidence and ability to astrally project himself in different guises. The first indication that he possessed this super power came on his 2014 single "Queen," a droning lurch of a song home to his claims that "No family is safe when I sashay." The song doubled as a biting satire and the first time a Perfume Genius song had aspired to be something bigger. Hadreas pushed that idea further on his 2017 album No Shape, his own take on the Big American Rock Record. This transformation has even gone as far as manifesting itself in Hadreas' own physicality. Press shots accompanying the Set My Heart On Fire Immediately campaign show him stripped to the waist, muscles rippling, as he clutches a massive hammer.
What's striking about Set My Heart On Fire Immediately is that Hadreas has brought together the musical ambition of his more recent work with the journal-like nature of his early material to create something that is at once epic in scope while also retaining a grounded nature brought out through real stories and real people. Speaking in a recent New Yorker profile, Hadreas was asked about what he hopes fans take from his music. "I hope people feel that something unspoken, something hard to articulate, some tension, has been understood for four minutes," he said. "There's something about sharing any sensation, even the deepest bleakness, that makes it less bleak." His answer was both profound and illuminating. On his fifth record Hadreas has moved further into his role as translator of those nuanced and unspoken feelings too complex to distill into words, but physical enough to feel when they're present. Whether it's body image issues, difficult relationships, awkward memories that linger for decades, or trials with chronic pain, Hadreas continues to offer an understanding ear all while further propelling himself into an ever more peaceful future.