Arca shares video for new song "Time," confirms Björk and Rosalía for KiCk i
Shygirl and SOPHIE will also appear on Arca's fourth album, due out on June 26.
Arca has confirmed details of her much-anticipated fourth album KiCk i. It's officially due out June 26 via XL Recordings and, for the first time on an Arca album, there will be collaborations: Björk, Rosalía, Shygirl, and SOPHIE will all appear on the album.
The announcement comes alongside the release of the KiCk i's first single, "Time," and an accompanying video shot at one of Arca's Mutant;Faith performances at The Shed in New York last year. The video was "conceptualized" by Arca, Carlos Sáez, and MANSON, according to a press release, with MANSON directing.
Watch the video for "Time" at the top of the page and find details of KiCk i below. The album will be released on vinyl and CD on July 17.
Arca, KiCk i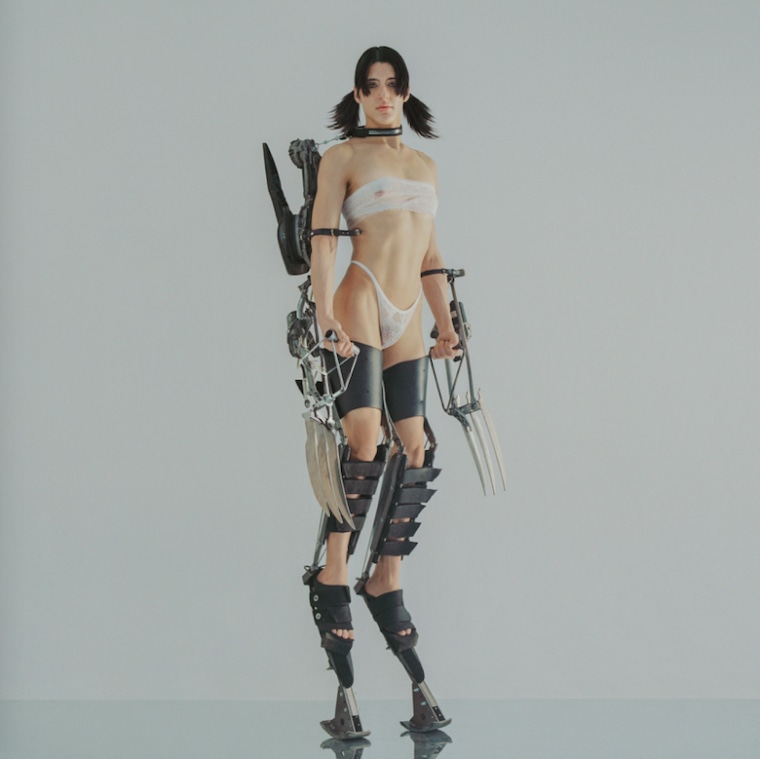 1. Nonbinary
2. Time
3. Mequetrefe
4. Riquiqui
5. Calor
6. Afterwards ft. Björk
7. Watch ft. Shygirl
8. KLK ft. Rosalía
9. Rip The Slit
10. La Chíqui ft. SOPHIE
11. Machote
12. No Queda Nada