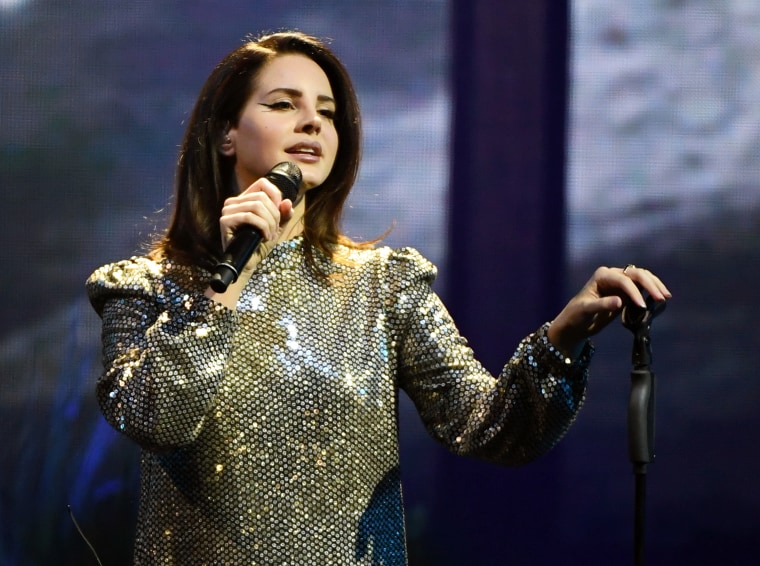 On Thursday morning, Lana Del Rey announced on Instagram that she will be releasing a new album on September 5. The announcement came in the form of typed notes that she posted, defending lyrics in her music that cover women in submissive or passive roles. She pointed to critics and others artists who have taken issue with her lyrical content that "glamorizes abuse."
The note starts by listing off Beyoncé, Nicki Minaj, Doja Cat, Camila Cabello, Ariana Grande, Cardi B, and others as artists who "have had number ones with songs about being sexy, wearing no clothes, fucking, cheating etc." She follows, "I'm fed up with female writers and alt singers saying that I glamorize abuse when in reality I'm just a glamorous person singing about the realities of what we are all now seeing are very prevalent emotionally abusive relationships all over the world."
Later in the note she says: "I'm not not a feminist—but there has to be a place in feminism for women who look and act like me—the kind of woman who says no but men hear yes—the kind of women who are slated mercilessly for being their authentic, delicate selves, the kind of women who get their own stories and voices taken away from them by stronger women or by men who hate women."
The post ends with Lana mentioning that these topics will be touched on in not just the September-slated album, but also in new books of poetry published by Simon and Schuster. She did not provide a release date for the books.