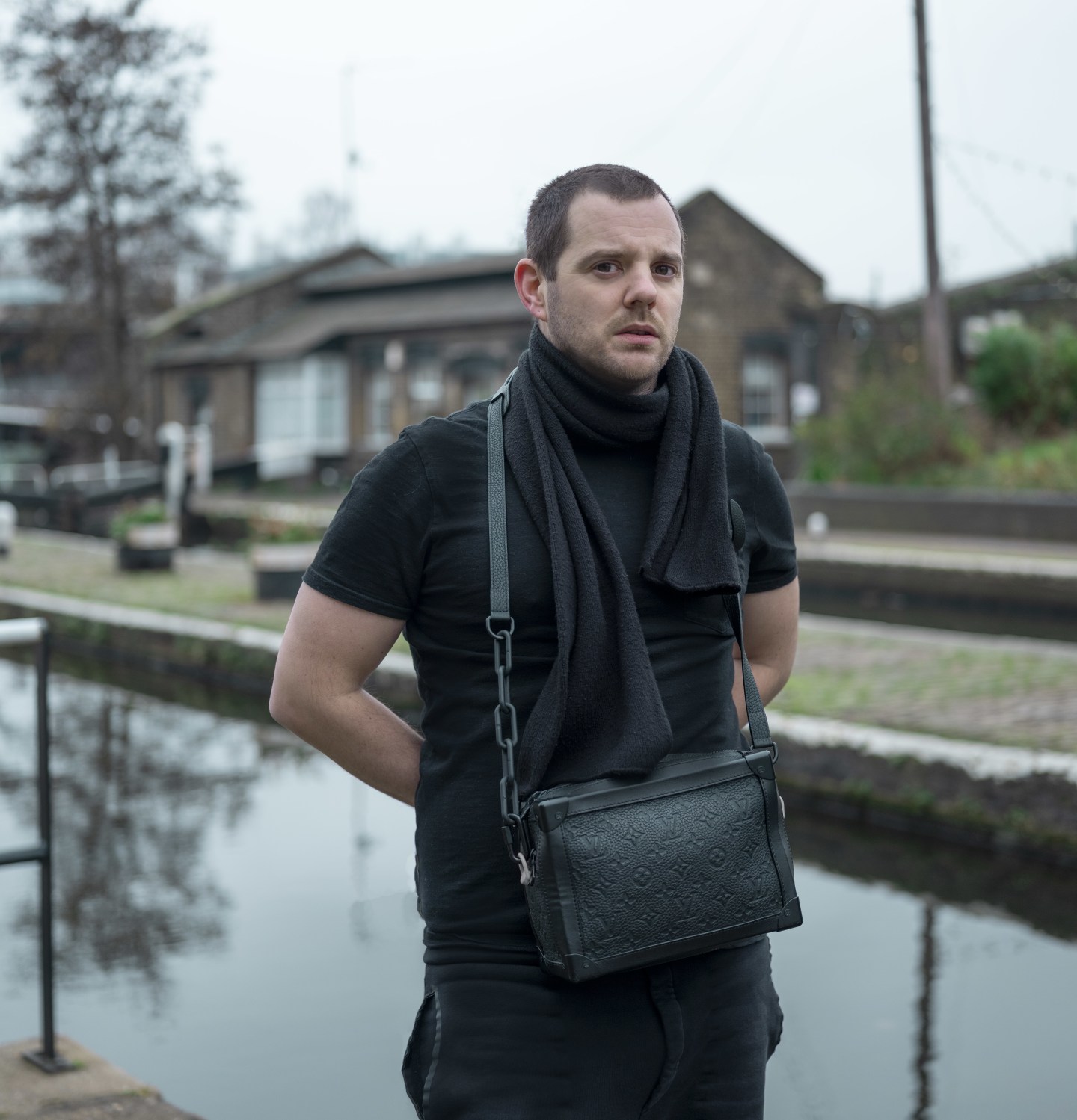 Mike Skinner is at pains to stress that, while there has been no new music from The Streets since 2011, he hasn't spent the past nine years on an extended holiday. "It's easy to think that I haven't been doing anything, but I've been DJing and directing, I've done some producing too," he says via a Zoom chat from his London home. "The difference is in the audience, not me. When you call something The Streets it becomes a big thing. So I can say that I haven't been anywhere, but the audience might have been."
The Streets is undeniably a big thing, at least in Skinner's native U.K. where he is a working class hero for a generation who have watched the tracksuit go from a lightning rod for snobs to a highly-coveted and expensive piece of designer clothing. Starting out as a curiosity — a white rapper from Birmingham (i.e. not London) who spoke in a matter of fact way about the minutiae of life — Skinner established himself as both a pioneer and the latest jewel in a lineage of British artists that includes The Specials and Wiley, who have successfully bled diverse genres together to create something unique to the island. Starting out, Arctic Monkeys cited The Streets as an influence, while Skinner's standing in the U.K. rap world is untouchable. Skinner announced himself with 2002 classic Original Pirate Material, melding garage beats with lyrics name-checking 64s, PlayStations, and Rizla papers before delivering A Grand Don't Come For Free, a concept album about losing £1000, two years later. Three more albums followed before Skinner, as he says today, "ran out of steam" and started working under his own name. As he says, he's been busy, hosting a podcast and a VICE documentary series in addition to musical duties.
Speaking about the lengthy time away from releasing music as The Streets, though, Skinner is philosophical. "I've been gradually working out what it is I love and what I hate," he says. "If all you're doing is creating you can get a lot done but creating is short term because you're not growing or learning. You're just pushing." Taking time to grow and learn has led him to None Of Us Are Getting Out Of This LIfe Alive, a new Streets mixtape due on July 10. Earlier this month Skinner shared "Call My Phone Thinking I'm Doing Nothing Better," featuring Tame Impala's Kevin Parker. Skinner, a self-confessed introvert, taps into the nightmare of receiving an unwanted phone call on the track. "Call and call my phone, thinking I'm doing nothing better," he raps over a glitchy beat. "I'm just waiting for it to stop so I can use it again." It's a classic Skinner portrait, honing in on the small things that tell us more about the bigger picture.
Skinner met Parker backstage at Belgian festival Rock Werchter where he tapped him up for the mixtape he was working on. The genesis for the collaborative tape, which also features appearances from IDLES, Ms. Banks, and Jimothy Lacoste, came directly from the global dancefloors Skinner has spent the past few years DJing to as part of his TONGA night. "On a human level DJing is a great way of forcing yourself to be in the real world," Skinner reasons while playing with a lighter-shaped pendant hanging off a chain around his neck. "You can't escape from people. You have to engage with the situation." It also forced him to start producing more, making beats in the afternoon to play out that night. Much of None Of Us Are Getting Out Of This Life Alive is built on those productions. Skinner is clearly enamored with the discipline needed to succeed as a DJ, even if the hours don't appeal to the 41-year-old father of two. Playing live is "like being a sportsman, you're trying to do the same thing over and over without running out of breath," he says. DJing, however, "is more creative, even if you're just playing other people's music." He compares playing his own beats mid-set to a gambling addiction, "You spend all day working on something, and if it doesn't go off in the club it's like you have lost £10,000."
Interviewing Skinner leaves you at the mercy of his tangential thinking. He's the kind of person who, when asked about the recurring theme of technology on the mixtape, will say: "Musicians have never sat at a desk, and we've enjoyed a lot of freedom, and that's why they end up hanging themselves." However, he is clearer on why now is the time for The Streets to make a return. "The world has changed so much that you can tell the same story in a new way," he says. "Technology comes into that. It's ended up in a lot of my songs because we're so close to those devices. What a Streets album is can be interpreted in many different ways." Would, then, Original Pirate Material make sense if it was released for the first time in 2020? "It would have a place, although it wouldn't sound so revolutionary," he says. "Revolutionary is just another way of saying weird though, isn't it? Weird but people were willing to go there."
The long tail of Skinner's influence is felt throughout None Of Us Are Getting Out Of This Life Alive, a mixtape he describes the creation of as "controlling chaos." Writing on Instagram about their work together, Kevin Parker called it "a dream come true." The rap scene that bubbles under the U.K. mainstream is also represented by Jesse James Solomon, Kasien, Dapz On The Map, and Oscar #Worldpeace. "Quite a lot of rap is about a lifestyle but if someone was too tough it was hard to find a middle ground," he says. "I wanted people who were doing stuff now that would feel at home on a Streets record. They all talk about normal life." One person Skinner couldn't quite pin down for long enough was Matty Healy of The 1975, another writer whose lyrics brim with observational wit and intimate details. "I really like his words and we hung out in LA," Skinner says. "It was good fun but it didn't end up with a song. You can't stand around thinking about it. [the whole process] was just chaos."
The mixtape might be the first release from The Streets in some time, but it started out as an escape from the real long-term Streets project: a musical film and accompanying album. Skinner has had the music for the film for over two years, and he plans to direct it once he secures funding, an arduous task for any would-be filmmaker. He talks about the "slow process" of making films as opposed to the instant joy of dreaming up a beat and watching a dancefloor go crazy hours later. It's clear, however, that the film is his real baby.
He describes the plot: "If you think about A Grand Don't Come For Free, it's like if that guy got older and became a DJ. It's basically my life and what I have seen, but without The Streets." 24 Hour Party, People Studio 54, Human Traffic, and the "inspiring" Trainspotting are cited as references. His time behind the decks has also given him one clear edge when it comes to making things look realistic. "If you look at a photograph from a club, what makes them more of a vibe is not the people having a great time," he reasons, "but the ones that don't seem like they're having a good time at all, the ones looking at a wall or on their phone. I need to get that right." There are few people out there you'd trust more to nail the small stuff than Skinner. No matter how long it takes.