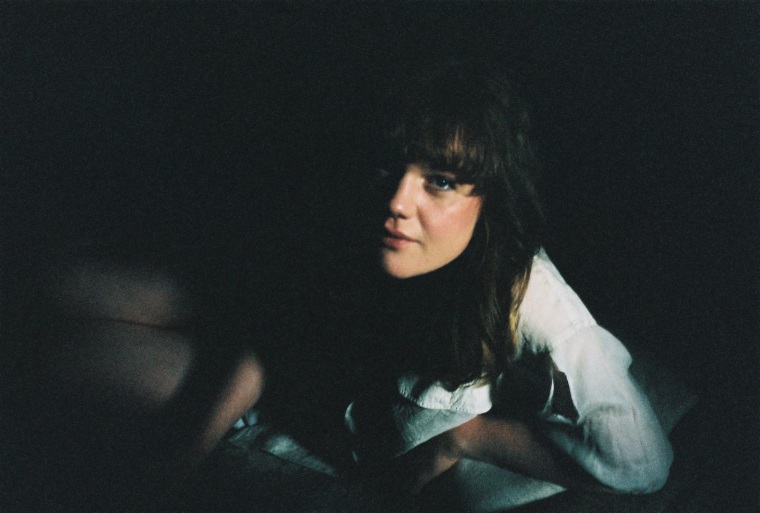 Esther Edquist's debut full-length project as Sweet Whirl, 2016's O.K. Permanent Wave, was an absorbing if abstract collection of songs, all recorded after hours at Polyester Records in Melbourne. Edquist's voice echoed around the mix and her electric bass hummed around like an 18-wheeler miles off at midnight, but other than that the only thing audible was the night itself, crackling onto the tape.
How Much Works, Sweet Whirl's first proper album, premiering below ahead of its release this Friday via Chapter Music, showcases an almost unrecognizable artist. It's written for a full band and often her arrangements go to previously unfamiliar places — take the playful keys on jazz-pop-leaning opener "Sweetness" or lonesome slide guitars on "Make That Up For Me." Other times her melodies alone are enough to draw the listener in, no matter how straightforward the arrangements seem on first blush. What remains from O.K. Permanent Wave is the sense of intimacy that Edquist conjures as a lyricist and vocalist, no matter what's rumbling nearby. "What makes it feel like home / Is the feeling I could be wrong," she sings on "Patterns of Nature," trying to unknot a romance. "What makes it feel like home to me. Is the part of you that doesn't stay long enough"
In an email to The FADER, Edquist wrote about the internal conflict that drove the making of the album. "In the writing and recording of How Much Works I was having a discussion with myself about the conflict between trying to uncover and predict the natural order to my own life, how I should be, reading my future in my history — my fate in a word — versus that very human drive to overcome what we think of as our nature, to throw it all off, face the void, feel the angst, and push towards the unknown."
"I think the album's release was always going to be relevant to whatever people were going through, be it a pandemic or life as it was," Edquist continued. "It's about being human after all. It's inspired by decades of listening to music, of hearing the big issues hidden so plainly in sight in all the best lyrics, and of making sense of life and finding a way to live — through the grace of music."
Listen to How Much Works below, and pre-order the album here.