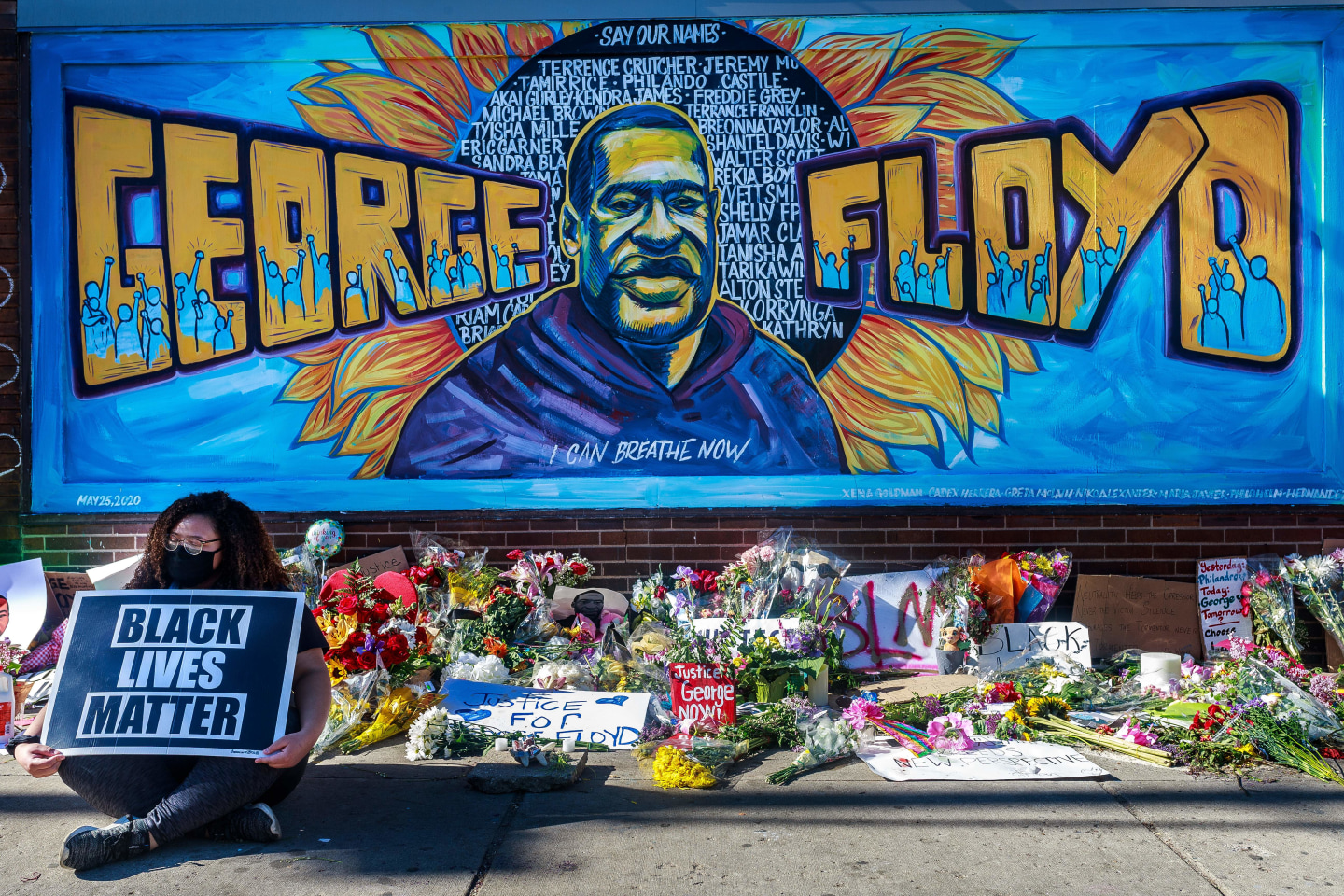 Sunday was the 99th anniversary of the beginning of the Tulsa Race Massacre: on May 31, 1921, white rioters took to the streets of Tulsa, Oklahoma to raze a section of the town known as "Black Wall Street," where middle-class Black families lived and worked. Hundreds were killed, lynched on bridges, burnt in the streets, or cut down with machine guns. Thousands were left homeless. Seventy years later, a report commissioned by the state of Oklahoma would conclude that city officials had deputized many of the white men before they brought death to Tulsa's Black population, making them de facto agents of the state.
The anniversary has taken on new significance as peaceful protests continue around the world. These marches were sparked by the murder of George Floyd, a 46-year-old Black man killed by Minnesota police officer Derek Chauvin. Hundreds of thousands of people in cities around the world, from London to Amsterdam to Toronto and all across the United States, chant Floyd's name as they take a non-violent stand against police brutality and systemic racism in their countries. In the United States, these demonstrations have been met by a show of police force unprecedented in scale in modern times.
As each day unfolds, troubling clips from each protest are uploaded, shared, and go viral. Over and over, we see police forces displaying its capacity for violence with a demonic vibrance: they emulate a white supremacist killer in Charlottesville using an automobile to disperse a crowd, they pluck people off the street unprompted, shoot journalists with less-lethal rounds. For me, the most disturbing video that did not include any physical violence was one of a heavily armed officer bouncing on his feet as he clutched his weapon and licked his lips at the prospect of bloodshed.
Media can continue to blast out copaganda of officers kneeling with protestors in ostensible displays of solidarity, or focus on isolated instances of looting, but it all seems a bit feeble; it feels like we go past the point of no return several times each day. If this moment is to be an inflection point for real, positive change, it's going to take a lot of work and organizing to see it through. If that sounds good to you, we've collected some resources below.
Donate to bail funds for protestors
Organizations in cities across the United States have set up bail funds for protestors detained during marches. Deciding which ones to contribute to can be tough, but ActBlue has created a helpful option. This fundraising page offers donors around the world the option of splitting a single donation between 38 different groups raising bail funds. Alternatively, you can decide just how much goes where if you want to contribute to a handful of cities. More funds, as well as links to legal help in different American cities, can be found in this Google Document compiled by Instagram's @patiasfantasyworld.
And of course, if you go out to protest, make sure you stay safe.
Urge institutions and politicians to divest from police
Do the reading
For white people interested in becoming allies, there are thousands of books by Black authors that are incredibly relevant to this moment, whether it's science fiction that imagines a tenable future or non-fiction that cuts to the core of our current problems. In the latter sphere, Ibram X. Kendi, author of How to Be an Anti-Racist, has compiled a list of books spanning different topics that further the cause of anti-racism. As for sci-fi, start with Octavia Butler and N. K. Jemisin, throw on some Sun Ra, and go from there.
Keep that same energy
White people: what's your plan for when the protests fade from the news? What does normal look like to you? Do you have a stronger desire to escape the anxiety and discomfort you feel when you see videos of Black death and police violence than you do to actually try to stop that death and violence from happening?
June is Pride Month, a celebration that would not have been created without the radical leadership of Black transgender woman named Marsha P. Blackburn, who was on the frontlines of the Stonewall Uprising. At the end of the month, will you have donated any money to the Marsha P. Johnson Institute, or the Black Trans Homeless Fund?
You might have a fear that any activism you share on social media could be perceived as self-gratifying, or more for clout than any sense of solidarity. For tips on how to be an effective ally, Mireille Cassandra Harper has "10 Steps for Non-Optical Allyship."