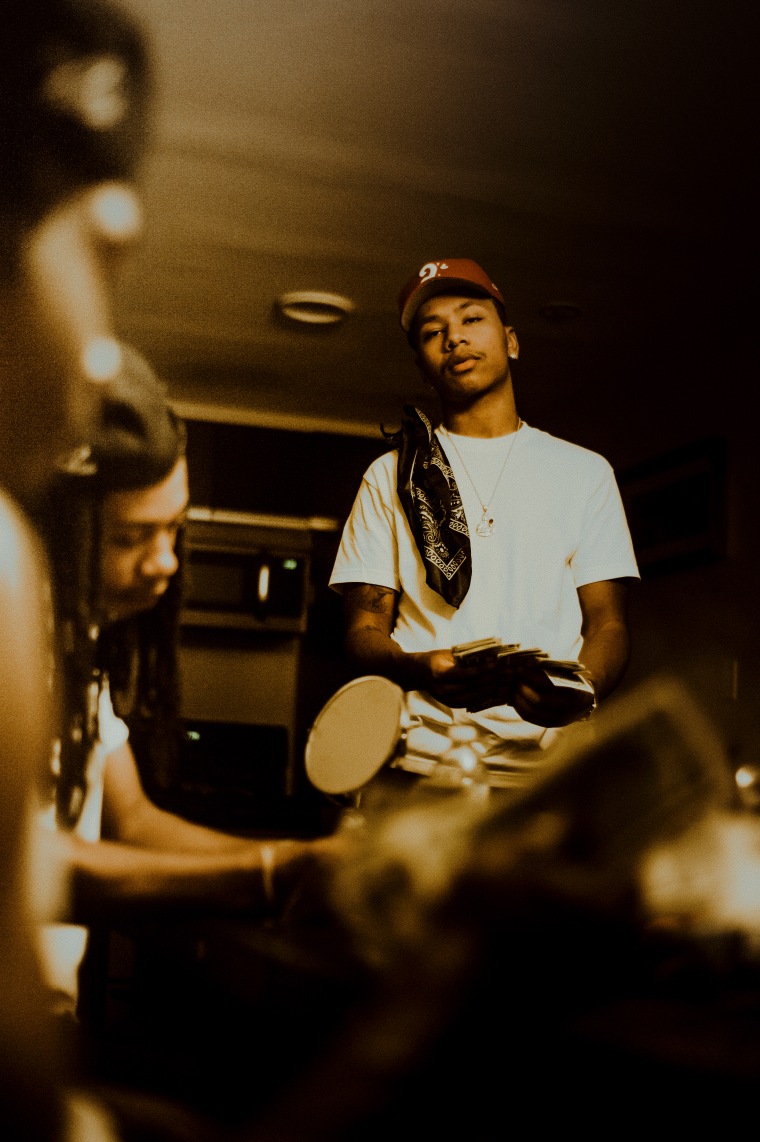 Vince Ash should have burst into the mainstream with his 2018 debut album, Do or Die. Then just 21, the Hammond, Indiana-born rapper was making smart but hardscrabble music, as familiar to fans of fellow Indiana native Freddie Gibbs as it would have been to a generation brought up on Three 6 Mafia and N.W.A.
Now 23 years old, Ash is back with his second full-length, Vito, premiering in full below ahead of it's release on June 25 via POW Recordings. It's a steely and uncompromising record, clear from the minimal title track, but it's melodic and soulful enough to warrant constant summer airplay. "In writing and producing Vito I knew I needed to find the right words that could properly bear the weight of the topics being touched on — combined with the right sounds that would convey the general mood of the area where I'm from," Ash wrote in an email to The FADER. "All the while, I wanted to make sure that everything matched perfectly and was easy on the ears. It was also creatively to determine what aspects of life to touch on this time around."
"Where I'm from, loyalty, unity, and brotherhood are essential qualities of our upbringing," he continued. "There's no shortage of content on the tape showing the more ruthless aspect of the area, but on songs like "Back N the Dayz" I aimed to introspectively explore the cause of many of the problems we face communally. This is the sort of song that I knew coming into the project that I would want to do because it's a big part of what sets this project aside from Do or Die. With my debut project I drew from experiences, but much of what I drew from to write this album came from the soul, and I think "Back N the Dayz" may embody that more than any other song on the tape.
Listen to Vito in full below.