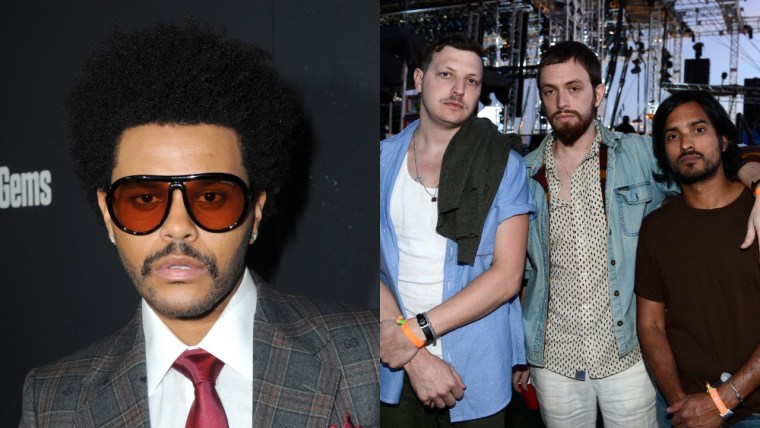 Yeasayer have reportedly dropped their lawsuit against The Weeknd, Frank Dukes, and UMG over the Black Panther soundtrack single "Pray For Me," according to Pitchfork.
In February of this year, the now-defunct band filed a lawsuit against The Weeknd, Kendrick Lamar, the song's producers Frank Dukes and Doc McKinney, as well as record labels UMG, Interscope, Aftermath, and Top Dawg Entertainment, alleging the song had used a sample of a "distinctive choral performance" from their song "Sunrise." The suit detailed that both songs featured "male voices singing in their highest registers, with animated, pulsing vibrato."
Yeasayer have reportedly now "confirmed to their satisfaction that no copyright infringement occurred" in documents reportedly filed in a New York federal court.
The Weeknd, Frank Dukes, and UMG initially responded to the lawsuit, denying that any copyright infringement had taken place. According to The Blast, court documents filed by The Weeknd this past spring state that "Pray For Me" was created "independently from and without knowledge of the allegedly infringed work."
The FADER has reached out to The Weeknd's representative for comment.