Watch Dasychira's spellbinding new video for "Swirl"
The South African artist offers a sinuous flip on Pinocchio in their on-screen debut.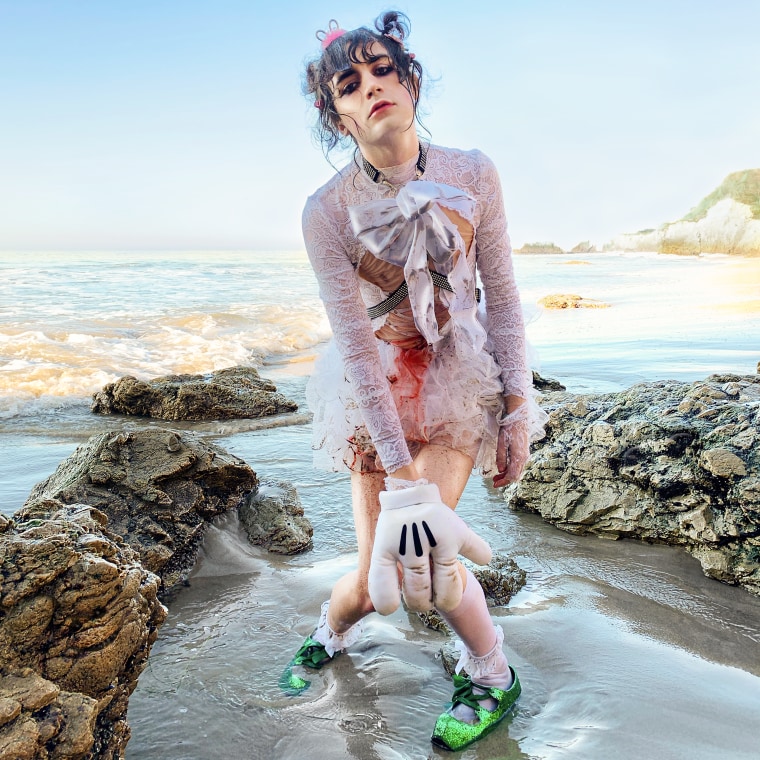 South African-born, New York-based artist Dasychira crafts sounds that emphasize all the gnarled abstractions in our constantly amorphous world. Their latest album, 2019's xDream, featured Pinocchio on the cover, declaring an intent to cut the puppet strings and embody a truer self. Today, they're delving further into the fantasy with the premiere of their new video for "Swirl," a scuffed-up symphony they produced with Malibu for xDream. The Guille Santos-directed clip illustrates an origin story of sorts, where a Californian hallucination gives way to a feminine awakening.
"The video for Swirl came together when I arrived in LA after a month-long Asia tour with only hours to recover in New York," Dasychira told The FADER. "Reality was virtually impossible to grasp, and before I knew it I was on my way to another world. I felt completely spellbound... We shot scenes in Pasadena, Downtown LA, Gui's Vine St. apartment and El Matador Beach in Malibu. It was a blessing to work with a crew who imbued this spirit of magic and optimism, and shooting the video was like an opportunity to repaint childhood the way I had wanted."
"By the end of the shoot it felt like this cathartic rebirth of who I was, after falling "dead" in the scene under the giant rock at El Matador we wrapped, but then I revived and walked in green heels into the ocean and sunlight. We continued shooting and Gui kept directing me to "follow the light," and in that moment it felt like I had uncovered a world of limitless possibility, emanating from my internal conscience."
Watch the premiere of "Swirl" below.