Jockstrap's elegant terror
The London-based duo write lush, graceful ballads about conflicted humans and sprawling cities. Then they decide how completely they're going to dismantle things.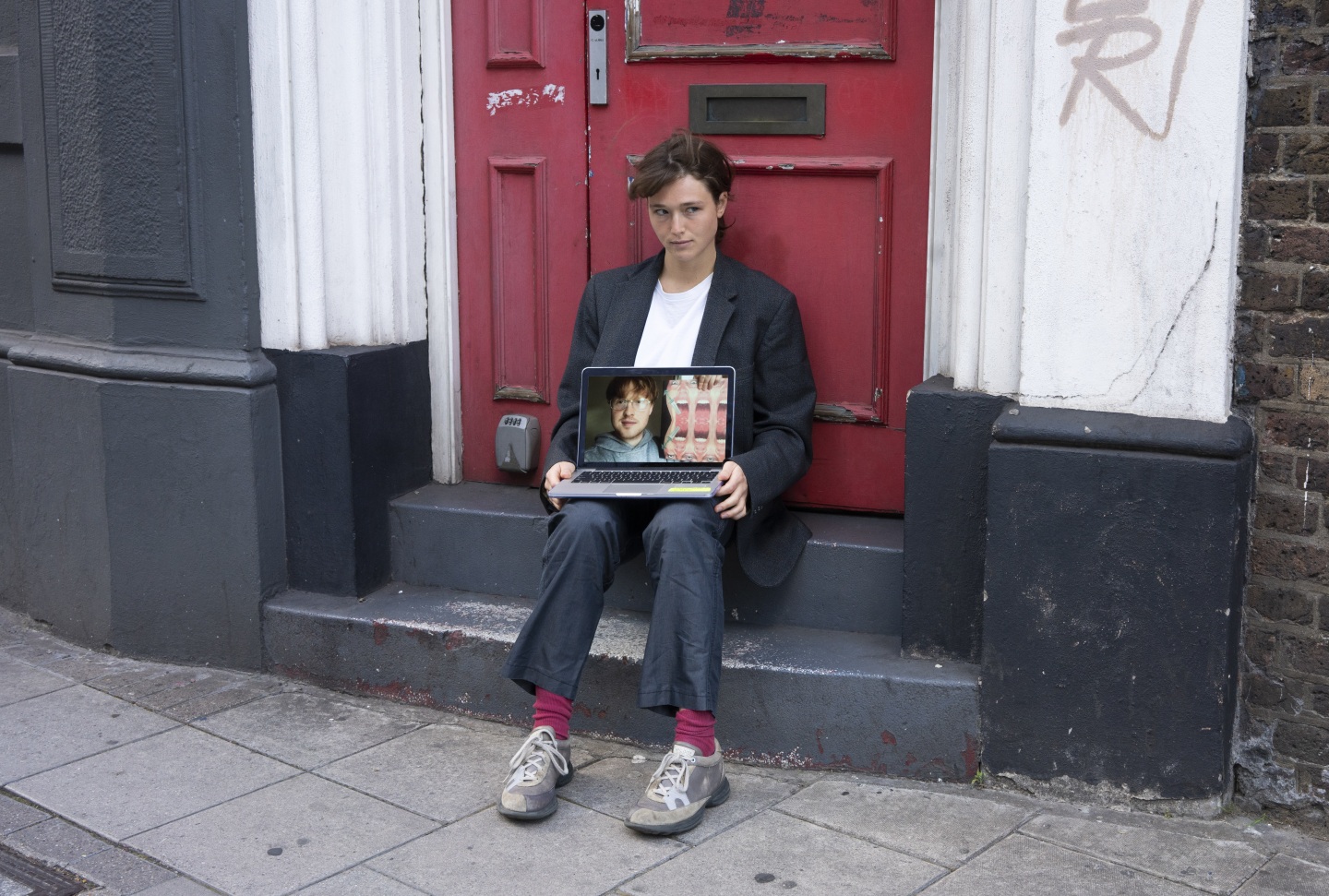 The FADER's longstanding GEN F series profiles emerging artists to know now.

The first song on Wicked City, London-based experimental pop duo Jockstrap's second EP, is a tribute to Robert Mapplethorpe. Lead singer Georgia Ellery says that she was moved to write a poem about the late photographer after reading Patti Smith's Just Kids, becoming "obsessed" with Mapplethorpe's blurring of the sublime and the sexual, and growing fascinated by his Manhattan. "I mean, '70s New York is just something else, isn't it?" she says on a Zoom call from her parents' home in Cornwall while a chicken risotto cooks downstairs. "It's like, if you want to go to one place in one point in time, it's where you'd go."
Ellery isn't the first young artist to fall for Mapplethorpe or the Lower East Side, and she won't be the last. But nobody has written a song in tribute to that era or aesthetic that sounds anything like "Robert." It opens with Ellery in monotone, dispassionate, almost threatening: "You're provoking me, Robert." A kick drum squelches in, one note on a bass guitar trudging through the muck, and Ellery's tone sharpens: "I want to be your playmate. I want my own portrait." Her bandmate Taylor Skye lets the song unspool without warning, a lone drum bounding in like a single person sprinting through a warehouse, but coils it back up just as quickly. From nowhere, the late Stepa J. Groggs of Injury Reserve wanders in to rap about precisely nothing at all: "This the type of beat that make me drink a whole — nah / This the type of beat that make me plead the fifth, I might go risk it all."
Neither Ellery nor Skye know exactly why the song seems so disjointed. They think that Sophie's Oil of Every Pearl's Un-Insides had come out the week that Skye started playing with the beat, which might have helped. "It was just a fun way to just shock people a bit," Skye says from his family's home on the other side of the country. "Almost like a funnily cheap way to do it."
"Robert" may be sonically shocking, and it may lack the sweeping technicolor strings and melodies that Jockstrap have deployed so effectively over the past two years, but it is in many ways a perfect introduction to a band that loves to rip their ideas apart and mash them back together. Ellery and Skye met for the first time as freshmen at the prestigious Guildhall School in London, where Ellery was studying jazz violin and Skye was enrolled in the Electronic Music course, and bonded over a love of James Blake. Most undergraduate students bond by drinking heavily in soulless bars, but conservatoire students like Ellery and Skye naturally end up playing music together, and within days they'd written their first song, "I Want Another Affair," an 8-bit reimagining of lounge music bound together by Ellery's acrobatic voice.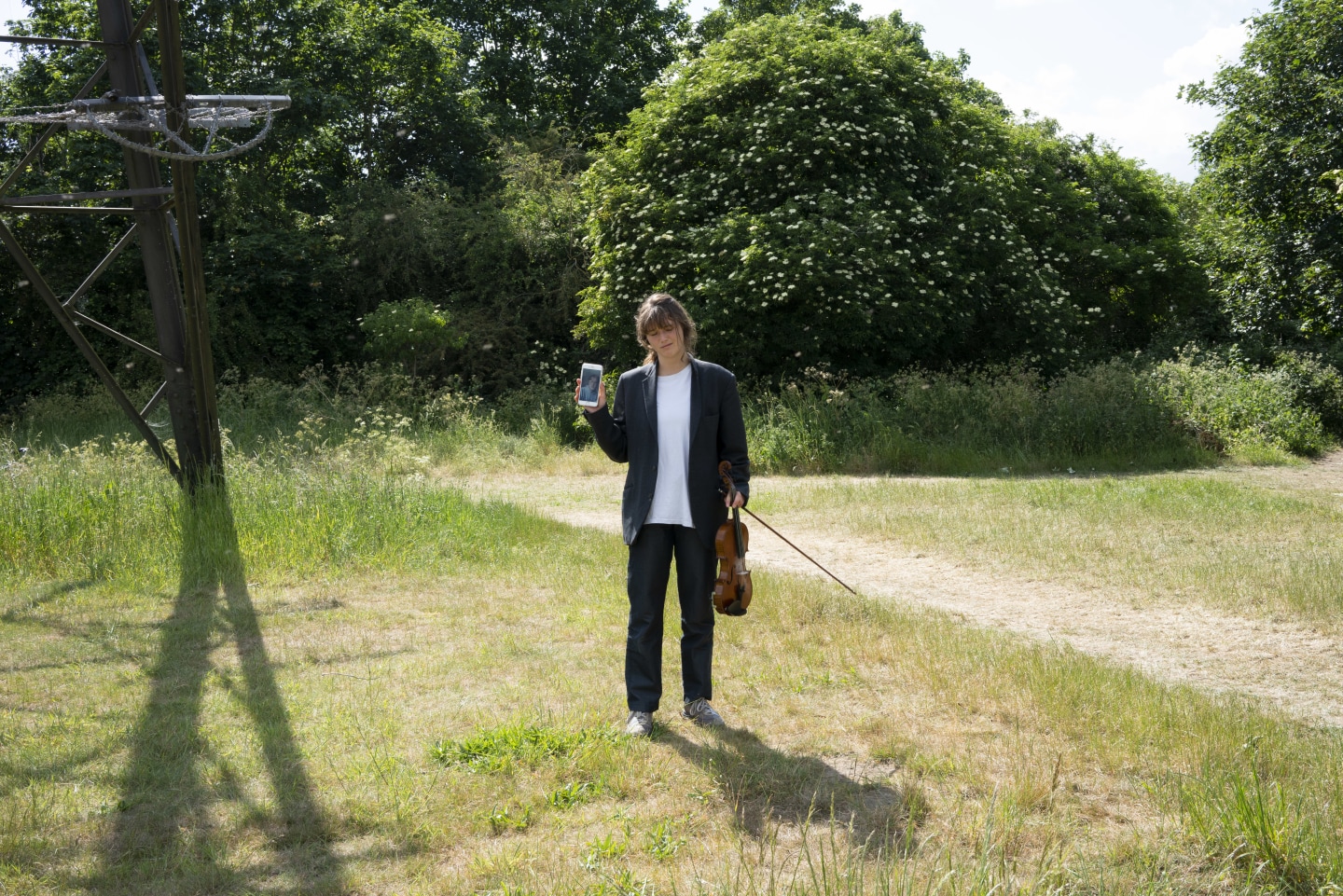 The two had meeting points beyond Blake, including Leonard Cohen, Joni Mitchell, and the mainstream dance music championed by BBC DJ Annie Mac. But they were also 18-year-olds discovering new spaces for the first time. "I'd never listened to any post-punk music before I went to uni," Ellery says. "It just totally changed my world."
They quickly established a process, with Ellery writing a poem that she could take to Skye for arrangement. Ellery insists that, for all of the musical red herrings and disorienting effects in even their most graceful songs, the process isn't destructive. "Taylor doesn't deconstruct, but he constructs the sound world," she says with a smile. "Which he sometimes gets to by deconstruction."
Their debut EP, Love Is The Key To The City, released in April 2018, was a remarkably coherent record from a band with such a diverse set of interests, coming just months after they'd played their first show. Ellery wrote each of the songs about different a different woman — "Hayley" is about a sex worker in a Louis Theroux documentary, for example — but she doesn't obsess over the meaning of the poems after the ink dries. "They're very pertinent for me when I'm writing the poem," she says. "And then as soon as they're transferred into song, they've had their time, they've flowered." After that, Ellery says, they don't have to stay married to the purity of the vocals: "They turn into a bit of an instrument. We can just utilize that as we would a synthesizer or a kick drum."
Wicked City, out now via Warp, does seem to consume Ellery's vocals at points — less because they're distorted beyond recognition, more because the strings rise to such drama that it's difficult to focus on anything else. After "Robert" exhausts itself, the daydreamy songs here recall Julia Holter's 2013 album Loud City Song: reaching back into a grand and hazy past and coaxing it into the future, rooting concepts in a distant metropolis. The disturbing "Acid" ("Pull, pull, pull from my neck and my eyes") and rapt "Yellow in Green" ("We sit in and drink / And love cannot stop for a second") give way two songs that take wildly different interior approaches to the exterior world.
"The City" begins as a piano ballad, with Ellery's opulent voice foregrounded, her lyrics intact and hardly stripped of their meaning: "I breathed in a city like a fool / But only because it was you / My homing guide." It could have remained delicate, like a tiny hand-carved piece of bone, but instead it starts to glitch at the midway point. Skye brings in a boom-bap beat, and Ellery's voice warps as she narrates a nightmare: "The hideous monster and the beaver / Ugly monster kept house with the beaver."
Most impressive is the closer, "City Hell," a lavish track that takes unexpected turns without twisting itself into unrecognizable knots. Again, it starts as a melancholy ballad, but this time Skye and Ellery drag it towards overblown pop: big synths, a wailing electric guitar in the background, a brainworm hook.
It also contains some of the record's more revealing lyrical moments: "My head hit the sink / I really scared him… I'm not well, oh I'm not well." It's almost inevitable that Jockstrap would delight in upending that.
"If there's a sad moment in the song, who's to say what that needs?" Skye asks. "There's no right answer. I don't think there's much point trying to figure that out. Having something major, for some people that might feel really sad — it's infinite the amount of different interpretations people are going to have, so…"
Ellery cuts him off: "You may as well just be creative with it."