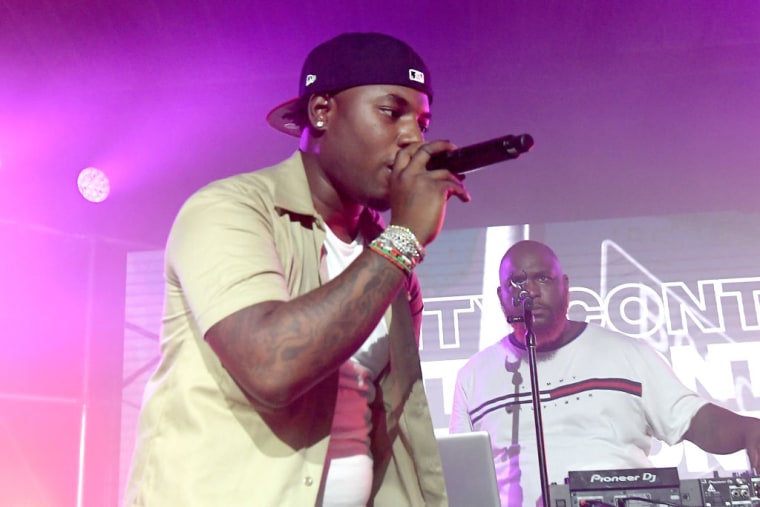 Quality Control rapper Marlo has died following a shooting in his native Atlanta. Local police confirmed the 30-year-old's death to local media outlets on Sunday, July 12.
Marlo was discovered in his car at 11:30 p.m. on July 11 after police attended a single-car accident in downtown Atlanta. Upon arrival police found that the victim had been shot. He was declared dead at the scene. "At this time, investigators believe the victim was the intended target of the gunfire and they are working to determine the circumstances surrounding the shooting," the Atlanta Police Department told Billboard.
Marlo was a label mate of Migos and City Girls on Quality Control Music having signed to the label in 2017. He and Lil Baby released collaborative album 2 The Hard Way soon after he signed to the Atlanta label. In an Instagram post mourning Marlo's death, Lil Yachty claimed to have been in the studio with his friend hours before his death.
Other tributes to Marlo followed on Sunday, including messages from Meek Mill and City Girls' JT.
Rip lil Marlo prayers to his family! 🙏🏿

— Meek Mill (@MeekMill) July 12, 2020
Rest In Peace Marlo......damn💔

— CITYGIRL🌃 (@ThegirlJT) July 12, 2020
RIP Marlo smh 2 the hard way was our shit on tour

— RUSS (@russdiemon) July 12, 2020
Damn bro not marlo it wasn't yo time to go brudda damn plz say it ain't true

— WeGotLondonOnDaTrack (@LondonOnDaTrack) July 12, 2020