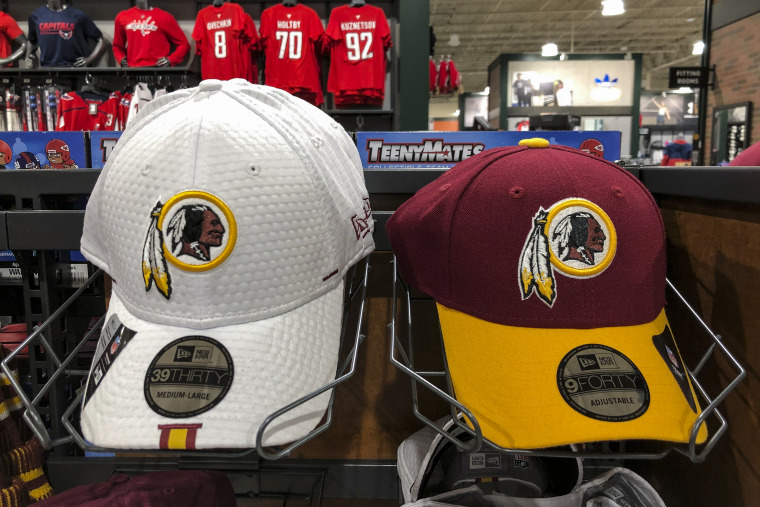 The Washington Redskins are finally changing their name and logo after years of pushback from Indigenous and anti-racism groups who have long derided the branding as racist.
Widespread and continued conversations about racism have taken hold across a number of industries following the deaths of George Floyd, Breonna Taylor, and Ahmaud Arbery among countless others; bringing renewed scrutiny to the team's name, a known slur, and its logo depicting an Indigenous man. On July 3, the team released a statement indicating the name and branding was undergoing a "thorough review." Now, they've made their decision.
"We will be retiring the Redskins name and logo," the team said in a statement, adding they have not yet decided on a new direction. "Dan Snyder and Coach Rivera are working closely to develop a new name and design approach that will enhance the standing of our proud, tradition-rich franchise and inspire our sponsors, fans, and community for the next 100 years."
The decision closely follows the removal of the team's merchandise from Wal-Mart, Target, and Dick's Sporting Goods' websites last week, and FedEx threatening to remove corporate signage from their stadium until the name is changed.
See the team's full statement below.