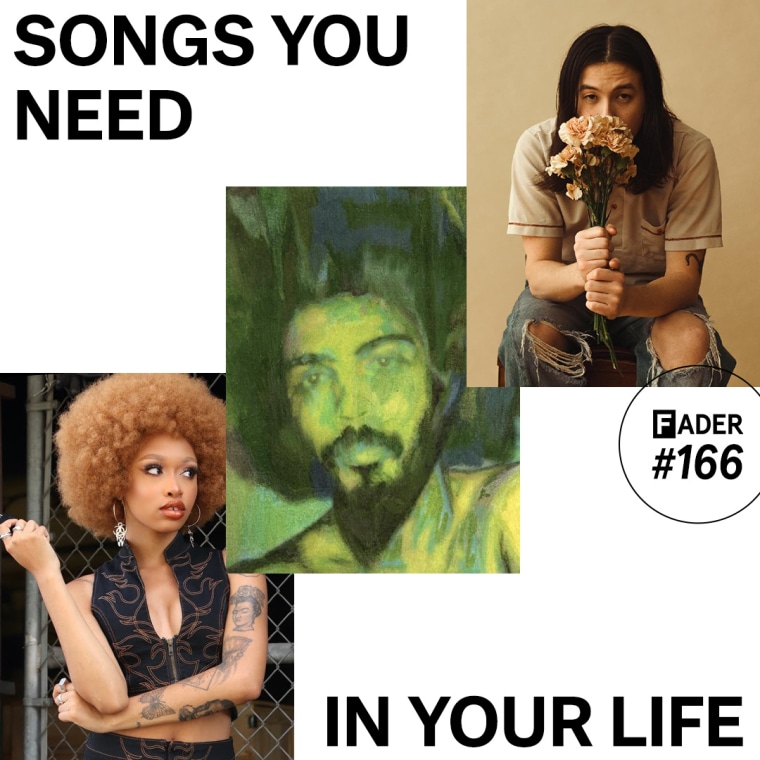 Each week, The FADER staff rounds up the songs we can't get enough of. Here they are, in no particular order.
"Wildfires" — SAULT
Does anyone know who SAULT actually is? Does that even matter when they're making music as rich and durable as the songs on their rightfully-hyped new album Untitled (Black Is)? "Wildfires" is a testament to their indestructibility.
"Rebel" — Jasiah
Jasiah said it himself: this is the new heavy metal. His very palpable fury sticks to the bones, well after the song has wrapped.
"Wild" — Andrea Valle
Andrea Valle's new project Lovergirl has the Philly artist dreaming up her own brand of dexterous R&B. "Wild" is a beck and call at the fissure between savage and synthetic.
"White Tee" — Summer Walker
Summer Walker isn't asking for much, she just wants you to keep it clean. But that's easier said than done when the beat is so damn filthy.
"Free" — Sines and Yayoyanoh
Sines and Yayoyanoh go together like cookies and milk. That is to say, "Free" is a real treat.
"Frutta e Verdura" — Gud and Whitearmor
Drain Gang stays eating all summer. Obviously we're chewing on Bladee's second record of the year, 333, but earlier this week we also got a new treat from his longtime producer Whitearmor. "Frutta e Verdura" sounds like something you'd hear on a heavenly piazza.
"Street Pulse Beat" — Special Interest
On the penultimate track of Special Interest's walloping new record The Passion Of, the New Orleans disco-punk outfit grab a sledgehammer and whack away at the throes of indifference.
"Woof" — Sen Morimoto
If the dog days are gonna keep coming, we can put our trust in Sen Morimoto to guide us through. The first single off his forthcoming self-titled record has him working up a solid groove out of day-to-day dangers.
"Victim" — Yves Jarvis
For a self-described "vitriolic mass of dynamite just bound to ignite," the composure that Yves Jarvis maintains on "Victim" is stunning. It's a carefully-packaged punch in the gut.
"Good For You" — Porridge Radio with Lala Lala
Porrige Radio and Lala Lala have refined the art of yearning. "Good For You" sounds like staring out the windowsill and into something terrifyingly intoxicating.