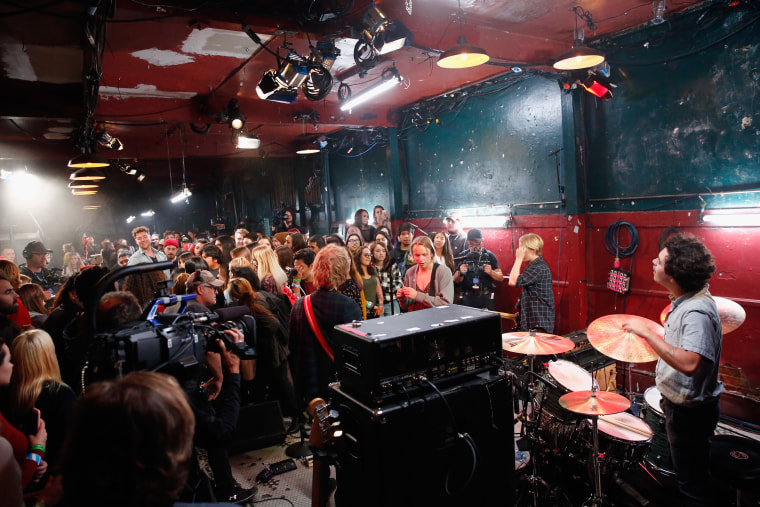 Grunge rock label Burger Records shared plans earlier this week to re-brand and restructure itself in the wake of sexual misconduct allegations, including the resignation of its president and co-founder Lee Rickard. Now, it seems the label will be shutting down entirely, according to Pitchfork.
Other changes were set to include co-founder Sean Bohrman eventually stepping down, a name change to BRGR RCRDS, and a counseling fund set up to benefit those who have "suffered such trauma while engaging in the Burger scene." All social media accounts for the brand have already been deactivated, its website wiped clean of all products and content, and Bohrman told Pitchfork that all of the label's releases would be taken off streaming services. Artists who were signed to the label are free to reupload their music to these platforms at a later date since they all own their music. "I hate dealing with lawyers so we never signed contracts with bands," Bohrman said.
Jessa Zapor-Gray, who was set to step in as interim label president, released a statement announcing why she was no longer taking on the role."My plan was to quickly begin assessing and evaluating if anything about the label could perhaps be salvaged and made into something better," she said in the statement, adding that her other option was to prepare for its closure if that wasn't possible. "Upon further review, I have informed Burger Records that I no longer believe I will be able to achieve my intended goals in assuming the leadership role at Burger in the current climate."
The restructuring move was largely panned, with artists like Sloppy Jane frontwoman Haley Dahl tweeting, "if your label has fostered enough serial child molesters that your PR scheme is to promise to pay for the therapy of hundreds of young women, maybe consider that the best thing you can do is just bow out and cease to exist as a label."
Total Trash Productions, the label's longtime partners for the annual Burger Boogaloo Festival, also cut ties with the label and plan to give the festival a new name, according to Rolling Stone. "We are disturbed and disgusted by the allegations that have come out, and we stand with the survivors," the production company said in a statement, adding they will provide additional safety measures for attendees in conjunction with the name change.