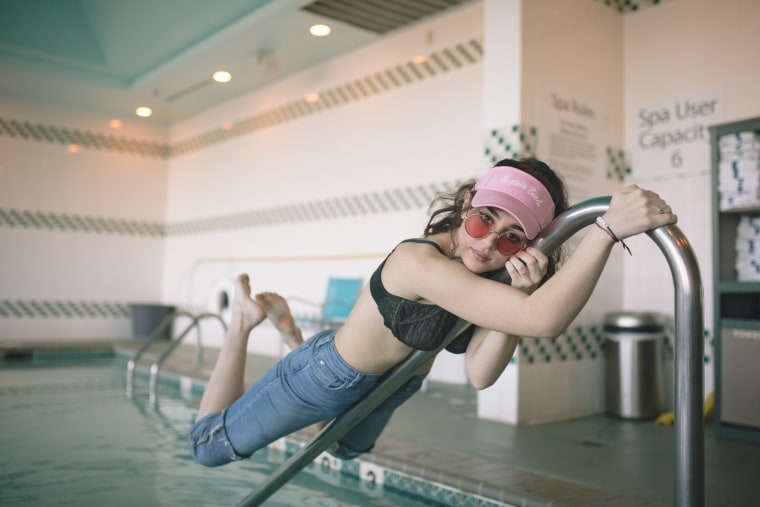 Next month, Samia's long-awaited debut album The Baby is out in it's entirety. The New York singer-songwriter has already given us a number of tracks from the record, including "Is There Something In The Movies" (with a Maya Hawke-starring music video to match), and today, she's unleashing two more. The first, "Big Wheel," keeps up a momentous energy in spite of its lyrical pile-on of regrets.
"'Big Wheel' is about avoiding conflict at any cost," Samia wrote in a press release. "I wrote it after a few hours of laying in bed imagining hypothetical conversations with people that I was too scared to have in real life. It's a passive confession of harbored resentments buried in a laundry list of gratitude." The track arrives with a video that solves the very 2020 predicament of not being able to hire backup dancers during a pandemic by enlisting the help of countless digital Samia clones.
Watch it above, and stream "Big Wheel," along with the more pensive number "Stellate," below. The Baby arrives August 28 via Grand Jury.