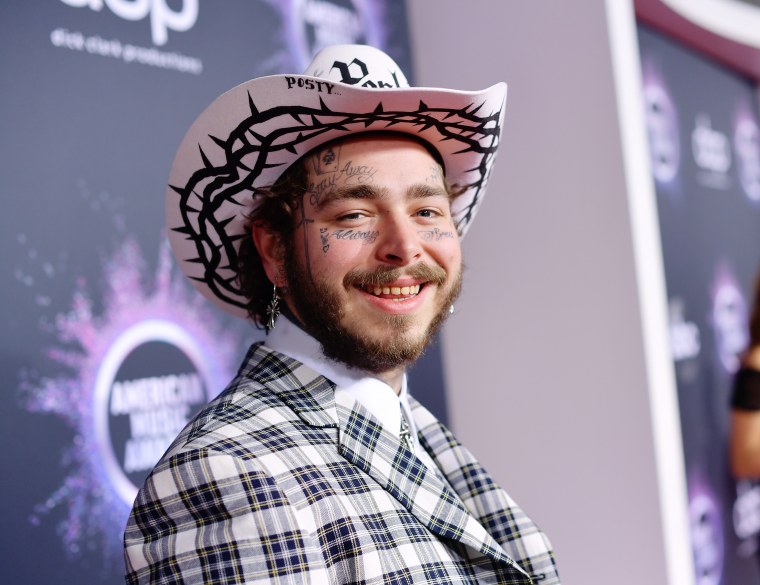 Post Malone has reportedly been using his time in quarantine to record his fourth studio album, according to a new interview with Wall Street Journal Magazine. While at home in Park City, Utah, the rapper says he's been working on the follow up to the chart-topping Hollywood's Bleeding. He went on to add that he hopes the album will "give people hope and hopefully uplift people's spirits," stating this has been the "perfect time" for him to create it.
"Honestly, for a songwriter to be in the house all day is a blessing and a curse. In the darkest of times I'm just trying to make something beautiful out of it," he added. "I want to make an album that will uplift and show that people are not alone in their times of loneliness and worry and that at the end of the day we all just need to show love to everyone on the planet and figure things out. So we're working pretty hard, and I think we're making some incredible stuff."
While the ongoing COVID-19 pandemic caused the rapper to cut his tour short, he's been using his time to give back as well as create, raising near $3 million for the UN's COVID-19 Solidarity Response Fund with a live stream tribute to Nirvana.